After Donald Trump's series of controversial statements — particularly his disparaging remarks about illegal immigrants from Mexico — fellow Republican presidential candidate Jeb Bush allegedly referred to the real estate mogul as "a buffoon," "clown" and "asshole" in a conversation with a GOP donor, Politico reported.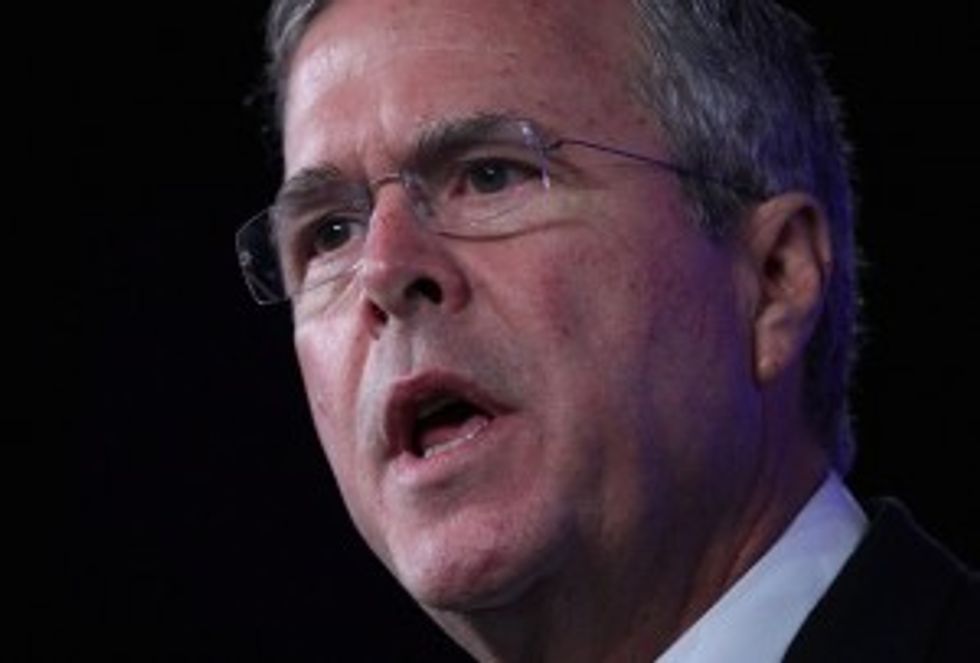 Alex Wong/Getty Images
"Seriously, what's this guy's problem?" the former Florida governor asked the donor, according to sources close to Bush.
Despite the firestorm surrounding Trump, he sits atop several polls in the race for the GOP presidential nomination, outpacing Bush, who was considered an early favorite even before he announced his candidacy.
A new poll released Monday showed 26 percent percent of Republican voters support Trump, giving him a "2-to-1 advantage over his nearest rivals," Bush and Wisconsin Gov. Scott Walker, the survey from Monmouth University in New Jersey said.
Trump also led polling for Fox News' Republican debate Thursday, in which he'll be center stage and face off with nine other GOP hopefuls, including Bush.
—
Follow Dave Urbanski (@DaveVUrbanski) on Twitter