The Washington D.C. Metropolitan Police Department is conducting an internal investigation after a video surfaced that shows a woman riding on top of a police cruiser.
It is unclear when or where exactly the incident, which was recorded by a cellphone and posted to the website World Star Hip Hop, took place. The man recording the scene yelled, used strong language and made some derogatory comments toward the woman on the hood of the cop car, which drove slowly while she was on it. A MPD police van was nearby as well.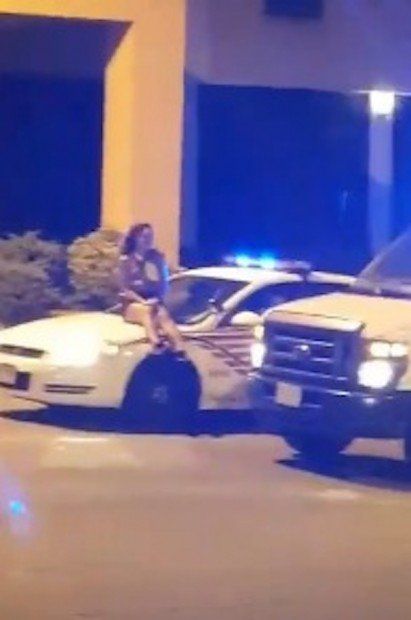 Image source: World Star Hip Hop video
At one point, an officer in the video, which was titled "Needed Her Money: Alleged Prostitute Rides On The Hood Of A Cop's Car," seems to say something like, "What do you need to get off my car?"
The cruiser pulled forward a short distance and police lights, presumably from the MPD van, began to flash. Officers from the van and the cruiser stopped and exited their vehicles, walking out of the camera's frame of view. The man filming said the woman had "just beat the s**t out of him ... in the parking lot."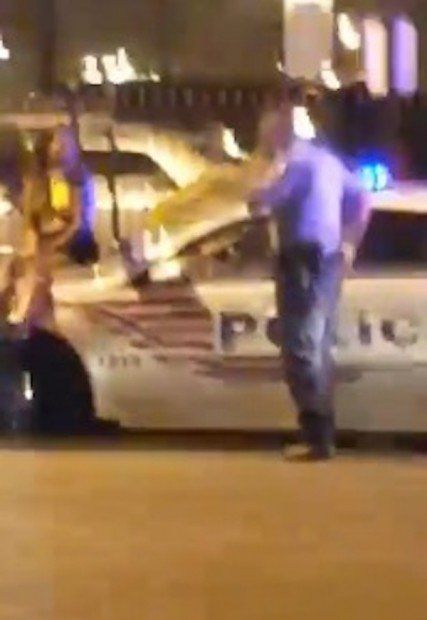 Image source: World Star Hip Hop video
Right before the video ended, the woman was seen getting off the cop car.
"Only in D.C., baby," the man filming said at one point.
WJLA-TV reported an MPD spokesperson said an internal investigation was being conducted, while some on the force told the news station they were "embarrassed" by the video.
Watch some of the footage in WJLA's report:
The police department did not immediately respond to TheBlaze's request for comment.
The video has been seen on World Star Hip Hop nearly 500,000 times since being posted Tuesday.