An off-duty police officer in Tacoma, Washington, has been placed on paid leave after fatally shooting a robbery suspect.
The officer, whose name has not been released, was sitting in traffic when he spotted a man robbing a woman outside a Starbucks, KOMO-TV reported.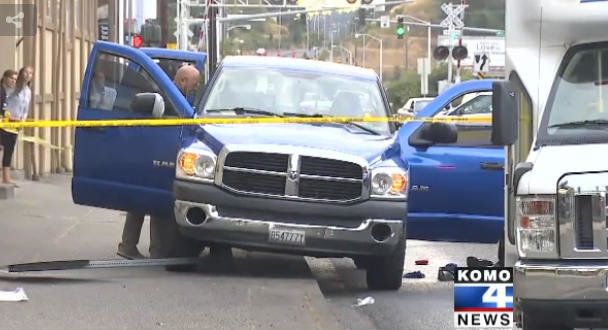 KOMO-TV
Rev. Abigail Vizcarra Perez told KOMO that she was working on a sermon at the coffee shop when she heard it all go down.
"The young lady was crying and so a few of us tried to make sure that she was OK," Perez said.
When witnesses tried to step in and help the victim, the suspect pulled a gun on them, Tacoma Police Department spokeswoman Loretta Cool told KOMO. The off-duty officer pulled over with his own gun to go and help, shouting at the suspect to drop his gun. When he didn't, the officer opened fire, striking the suspect once. The man ran away and got into his truck, but drove only a short distance before crashing.
He was taken to a hospital but later died of his injuries.
A department representative told TheBlaze an investigation is ongoing and the officer is on paid administrative leave.
(H/T: KOMO-TV)
–
Follow Jon Street (@JonStreet) on Twitter