Women often devise clever ways to reveal to their partners they're pregnant, hoping to catch them off guard and elicit a shocked — and hopefully joyful — reaction.
This time it was Sam, a man who hosts a video blog with his wife Nia, who wanted the pleasure of doing the surprising.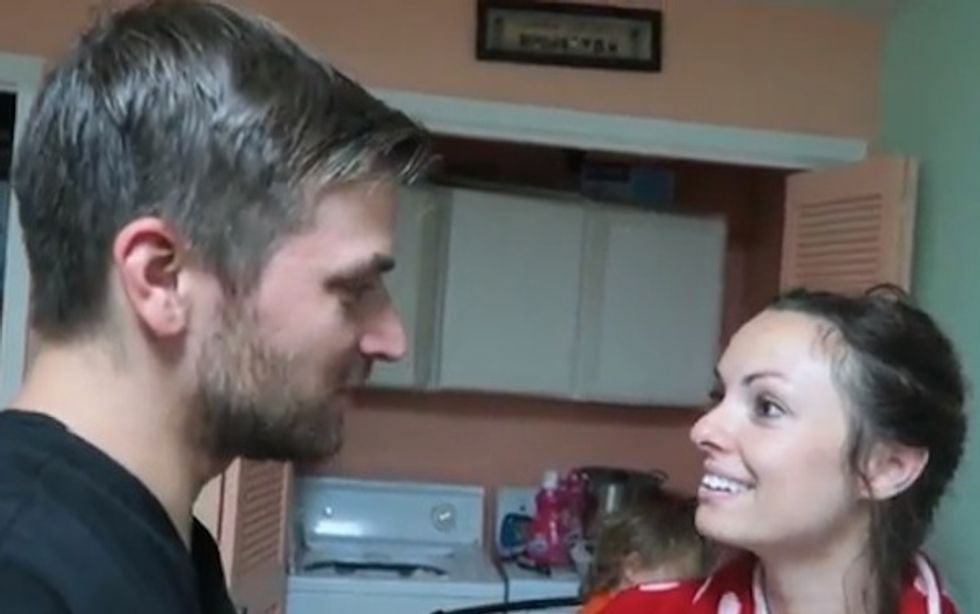 Sam had a big surprise for his wife Nia. (Image source: YouTube)
Nia had an inkling she could be expecting.
"Last night at 1:30 a.m. while I was at work she randomly texts me that she's two weeks late," Sam said.
Going on to say that his wife has "the bladder the size of a golfball," Sam said his wife uses the restroom a few times at night and doesn't flush for fear of waking their youngest child.
You can probably see where this is going.
"I have a specimen," Sam said, getting a little too excited about a urine sample left in the toilet.
"This time around, I'm going to be doing the announcement, at least I hope. I hope so bad that she's pregnant," he said.
Sam got a dropper of fluid from the toilet, dripped it on the pregnancy test and, well, we'll let you see his reaction and what unfolded afterward for yourself.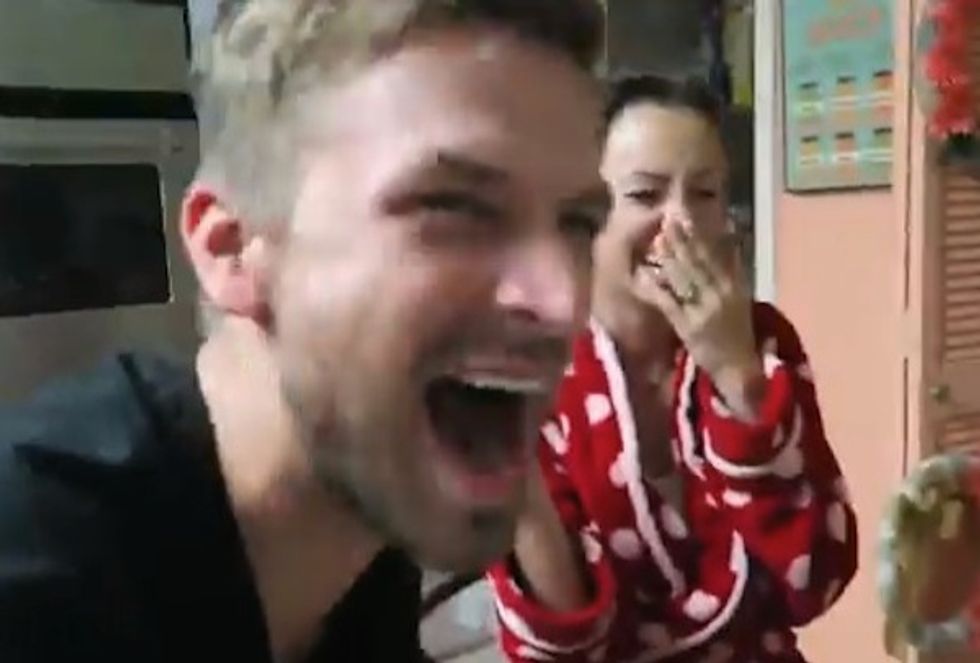 Image source: YouTube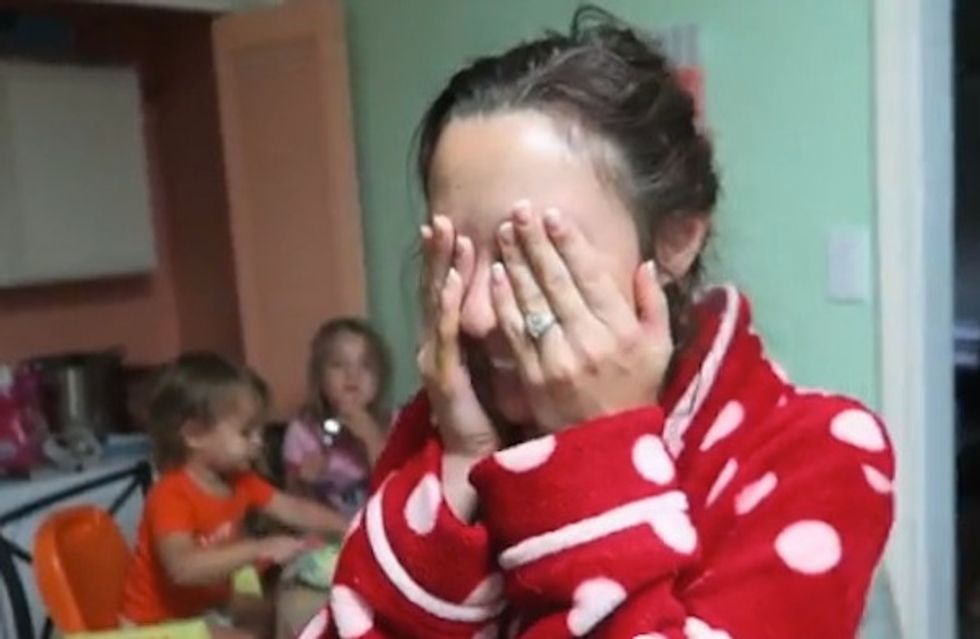 Image source: YouTube
Check out the video, which he calls the "first time ever daddy announces the pregnancy to mommy":
The couple were high school sweethearts with two kids and a third on the way, who are having "a great time living for God" they said on their fan Facebook page.
(H/T: WJW-TV)