An Ohio man who crashed his vehicle into six other cars got out and ran down the highway for nearly a mile before police caught up and used a Taser to stop him.
Also, the man was naked — and the entire thing was caught on video.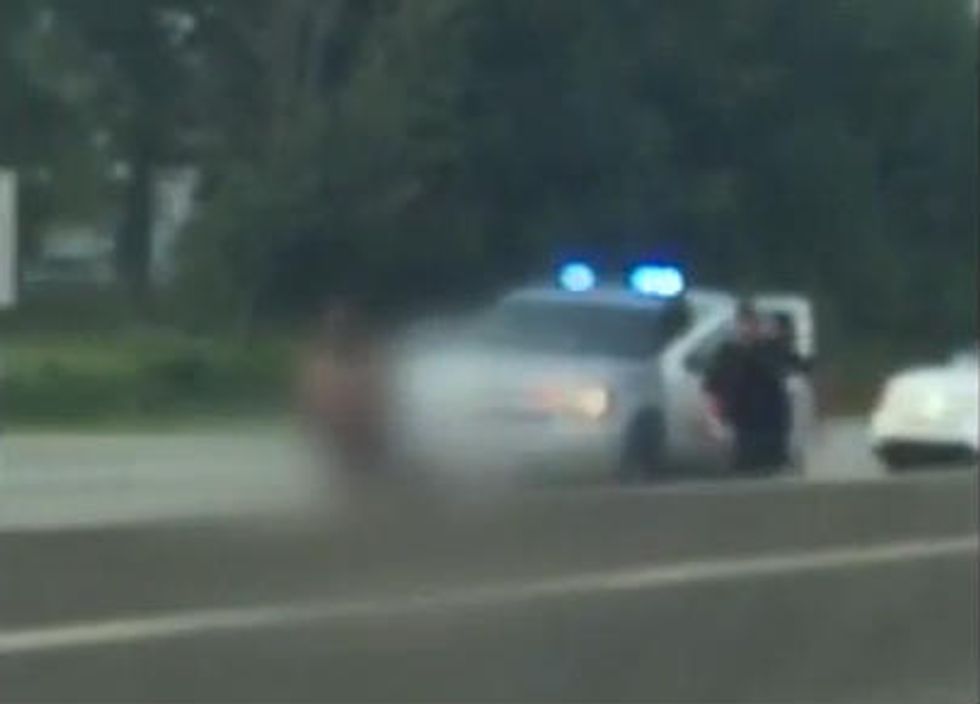 Image source: YouTube
Tracy Martin, 44, was allegedly speeding down the left shoulder of the road in his 1994 GMC pickup truck outside Cincinnati when he sideswiped four other cars and rear-ended another, causing the truck to turn over and then slam into a sixth car, WCPO-TV reported.
But the wreck didn't stop Martin from then getting out of the truck and running away on foot – with no clothes on.
One witness who called 911 during the incident told the dispatcher, "He has no shoes on. He is completely naked. People were offering him shirts out the window. He was ignoring them."
The caller said she was concerned Tracy was impaired.
"We don't know why he's doing what he's doing," the caller told the 911 dispatcher.
Another witness took photos of the wreckage and posted them on Twitter.
Pictures from the terrible accident on I71 I just passed. @GriffinFrank @WCPO pic.twitter.com/ECwDIL19kt

— Emily Wilhelm (@emjwilhelm) August 5, 2015
The spectacle was captured on video by a driver on the other side of the highway. The video was uploaded to YouTube Wednesday and allegedly shows a man running down the road naked just before getting caught by police.
See the bizarre scene unfold:
(H/T: WXYZ-TV)
–
Follow Jon Street (@JonStreet) on Twitter