It isn't necessarily that he couldn't keep up with the Kardashians. It's just that he refused to.
A Fox affiliate news anchor in Orlando got up and walked off set Friday after seeing that the story he and his co-anchor were about to cover had to do with the celebrity family's newest pet rabbit.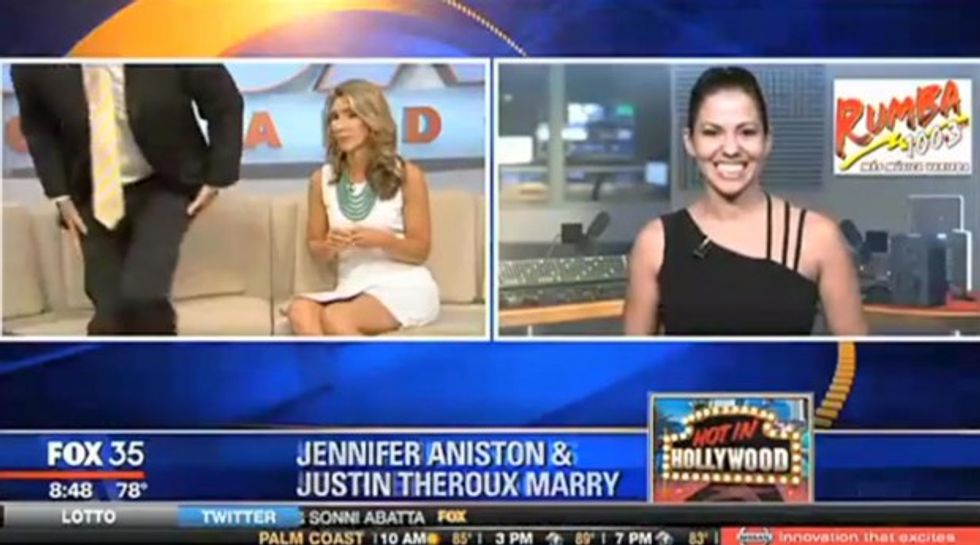 Image source: WOFL-TV
The story was about Kylie Jenner getting a new pet rabbit and naming it Bruce, after her father Caitlyn Jenner, before the former Olympic athlete's highly publicized gender transition earlier this year. The story was a step too far for WOFL-TV anchor John Brown, who walked off the set as soon as the topic came up.
"I"m having a good Friday, so I refuse to talk about the Kardashians today," Brown said as he got up and walked off-screen, leaving his colleagues laughing. "You are on your own, Amy. I've had enough Kardashians. I can't take anymore Kardashians on this show."
"You mentioned it John. We've got to get it in now," Brown's co-anchor said, as she was joined on the couch by another one of her anchor colleagues. But that wasn't the end of the fed-up anchorman's Kardashian rant. He went off from behind the scenes again just moments later.
"I don't care. I'm sick of this family," Brown shouted as his colleagues burst out laughing.
"It's a non-story! We're talking about this family every freaking day on this show!" Brown went on. "Nobody cares about this family anymore! It's enough! It's Friday! I want to have a good Friday! I don't want to talk about the Kardashians! Nobody cares about the Kardashians."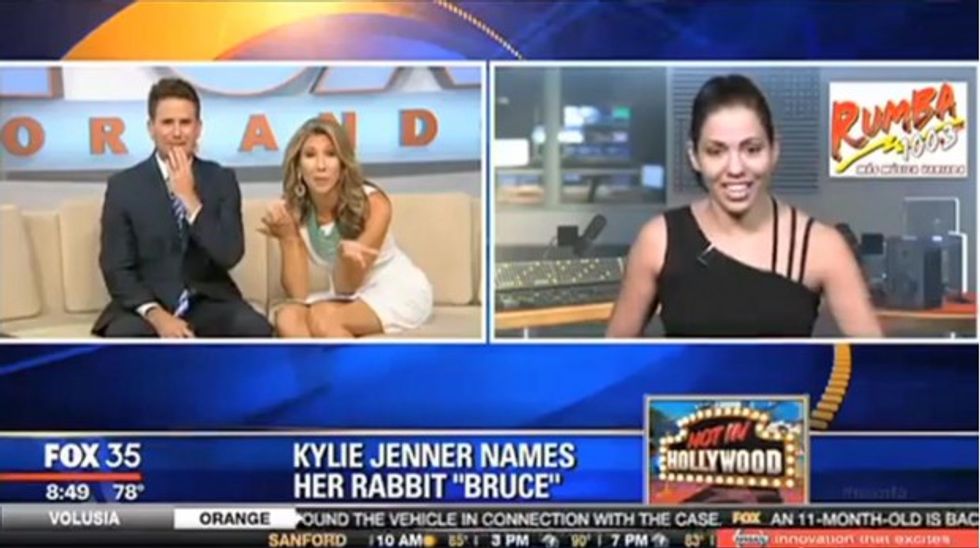 Image source: WOFL-TV
But that's when Brown's co-anchor called him out and said, "That's not true. They get good ratings. People watch this stuff." Brown's temporary replacement added that Brown looked "like a tomato" off set as the female co-anchor acknowledged, "It's a good thing it's Friday for him."
Watch the Florida anchorman's on-air breakdown for yourself:
(H/T: Uproxx)
–
Follow Jon Street (@JonStreet) on Twitter