The United States is a majority Christian country, yet a considerable number of people in some of America's largest cities identify as unaffiliated when it comes to religion.
A new study from the Public Religion Research Institute breaks down the top three religious traditions in major American cities – Catholic, Protestant and unaffiliated. Based on the data and findings from the American Values Atlas, the Huffington Post put together a ranking of the least religious U.S. cities, according to the percentages of religiously unaffiliated residents.
Here are the least religious cities in America, by their "unaffiliated" percentages:
1. Portland, Oregon (42 percent)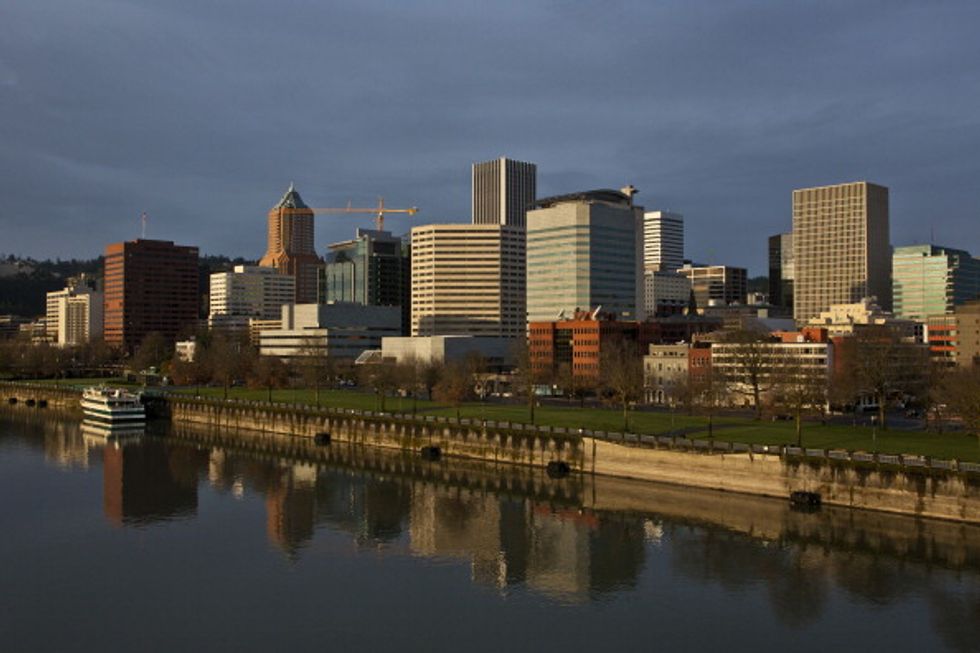 George Rose/Getty Images
2. San Francisco (33 percent)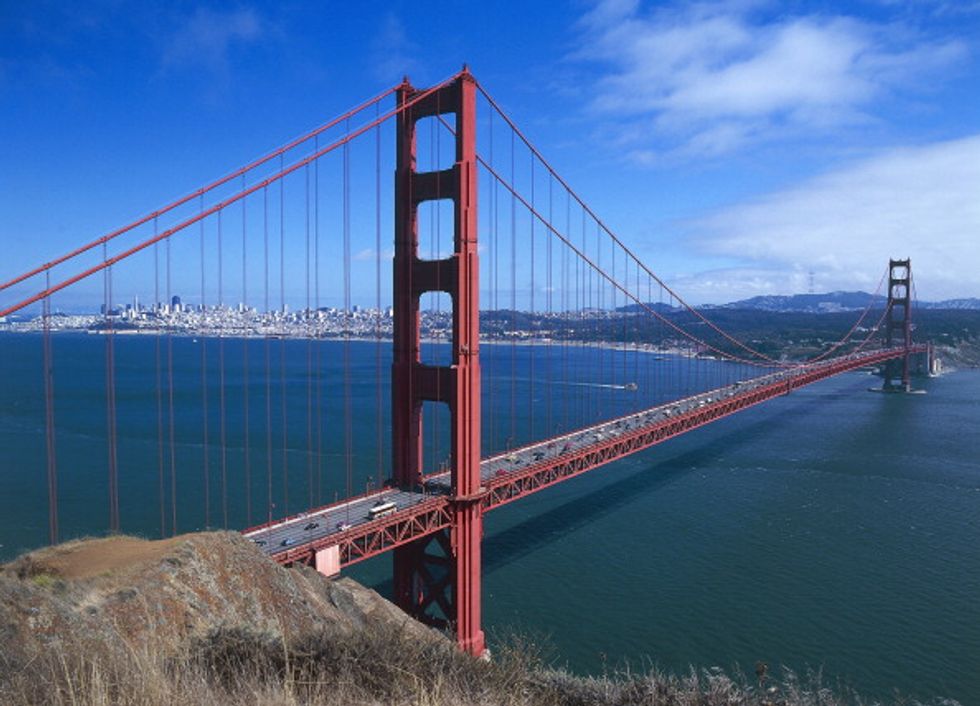 DeAgostini/Getty Images
3. Seattle (33 percent)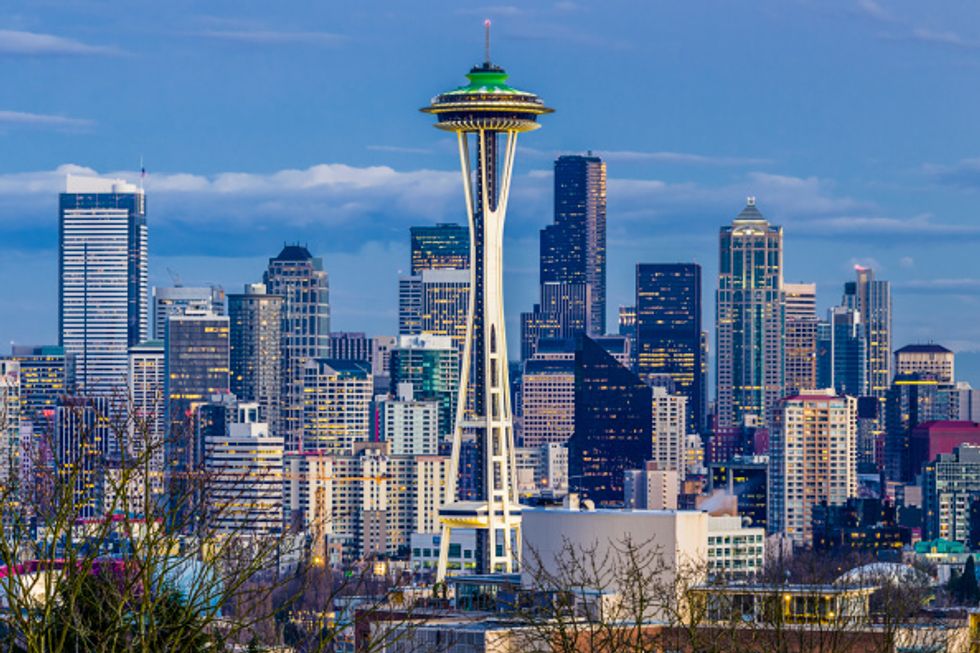 Getty Images/Credit: Carl Larson/Contributor
4. Denver (32 percent)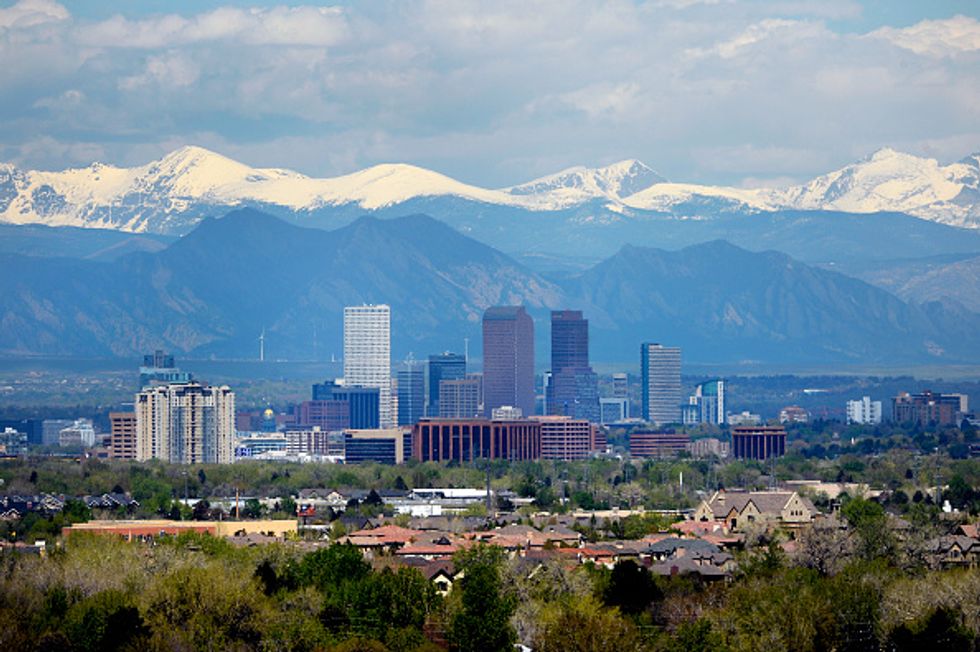 Helen H. Richardson/ The Denver Post
5. Phoenix (26 percent)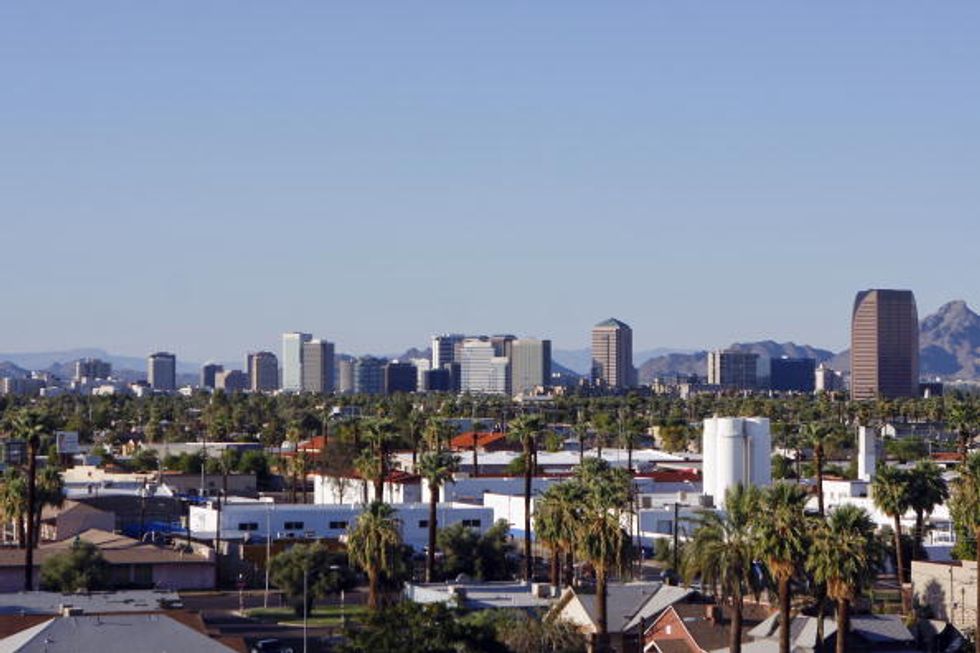 Joshua Lott/Bloomberg via Getty Images
6. Tampa-St. Petersburg, Florida (25 percent)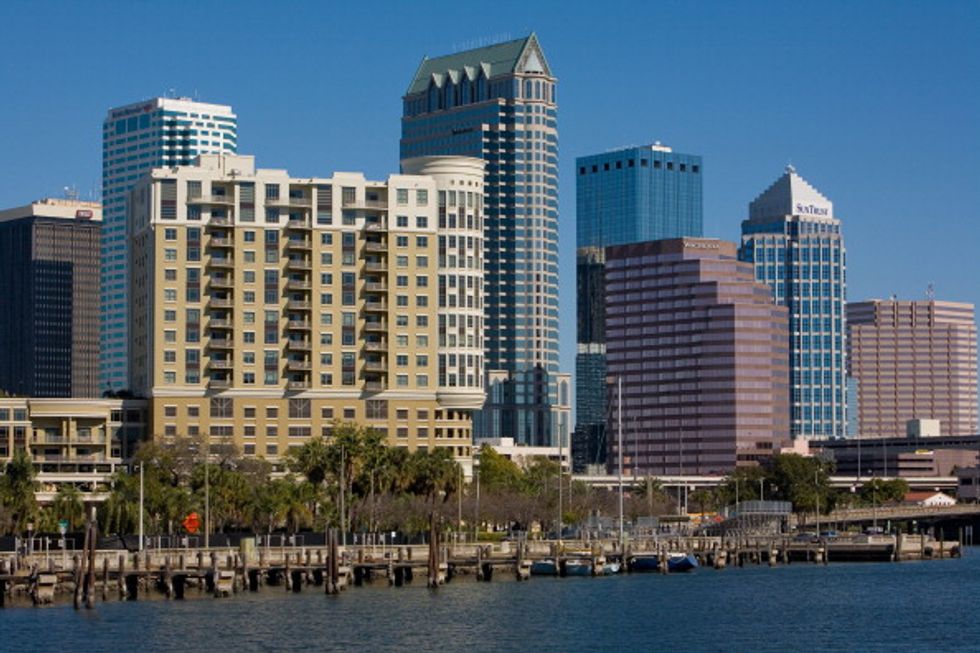 George Rose/Getty Images
7. Columbus, Ohio (24 percent)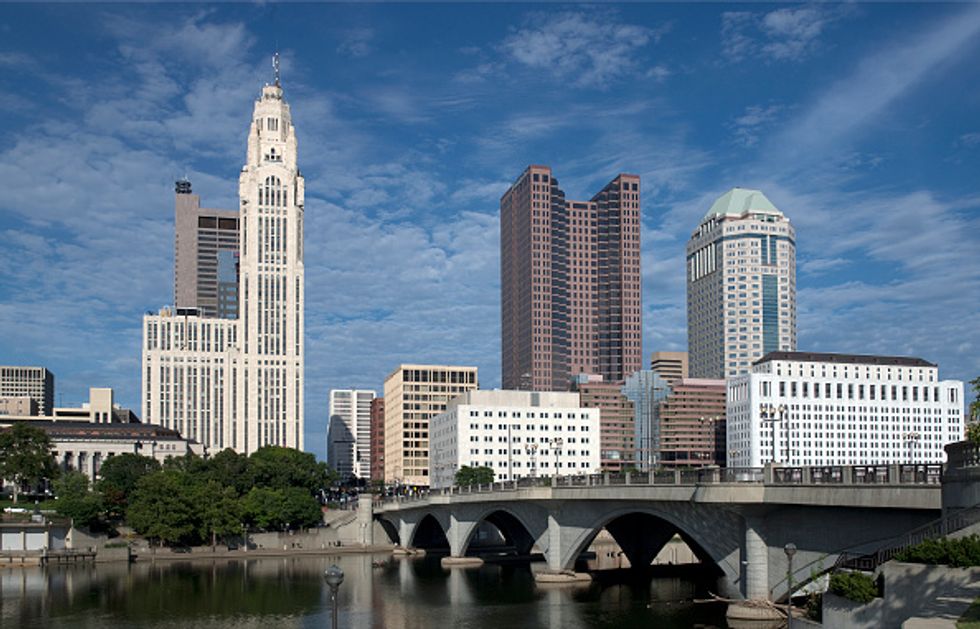 Carol M. Highsmith/Buyenlarge/Getty Images
8. Detroit (24 percent)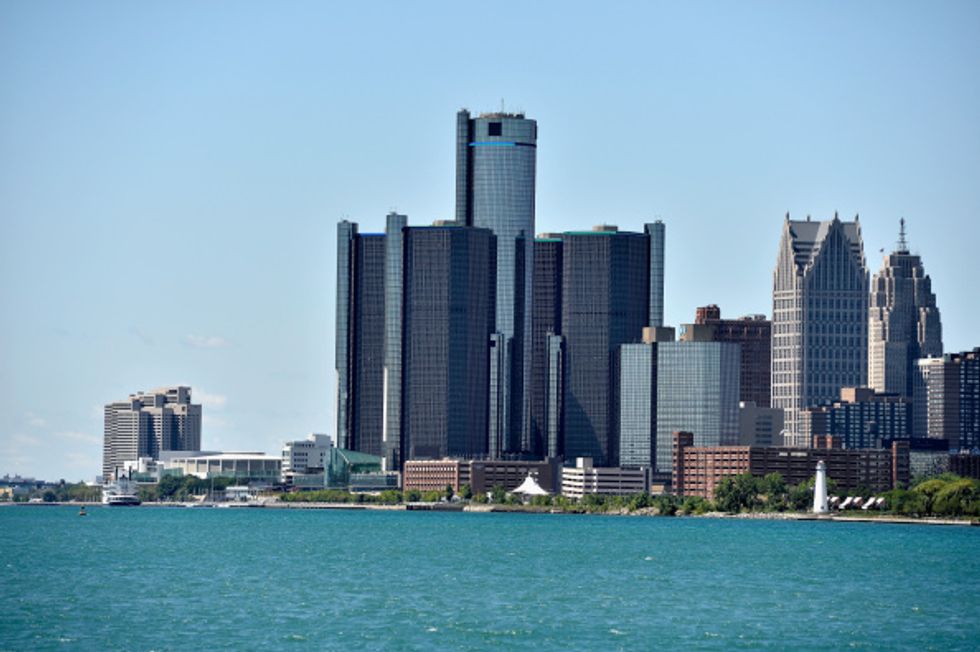 Paul Marotta/Getty Images
9. Boston (24 percent)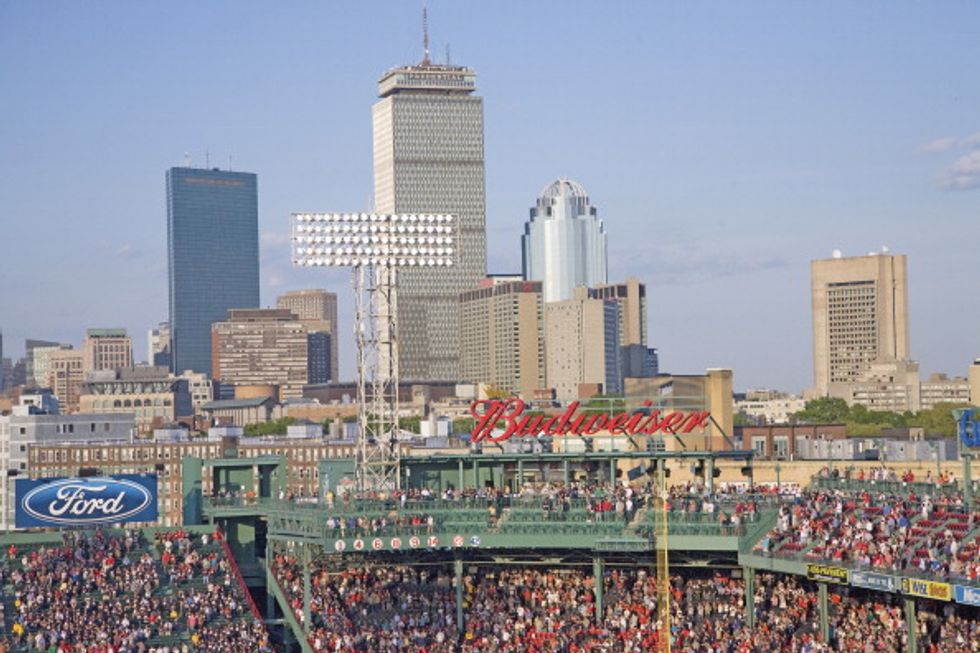 Visions of America/UIG via Getty Images
10. Los Angeles (24 percent)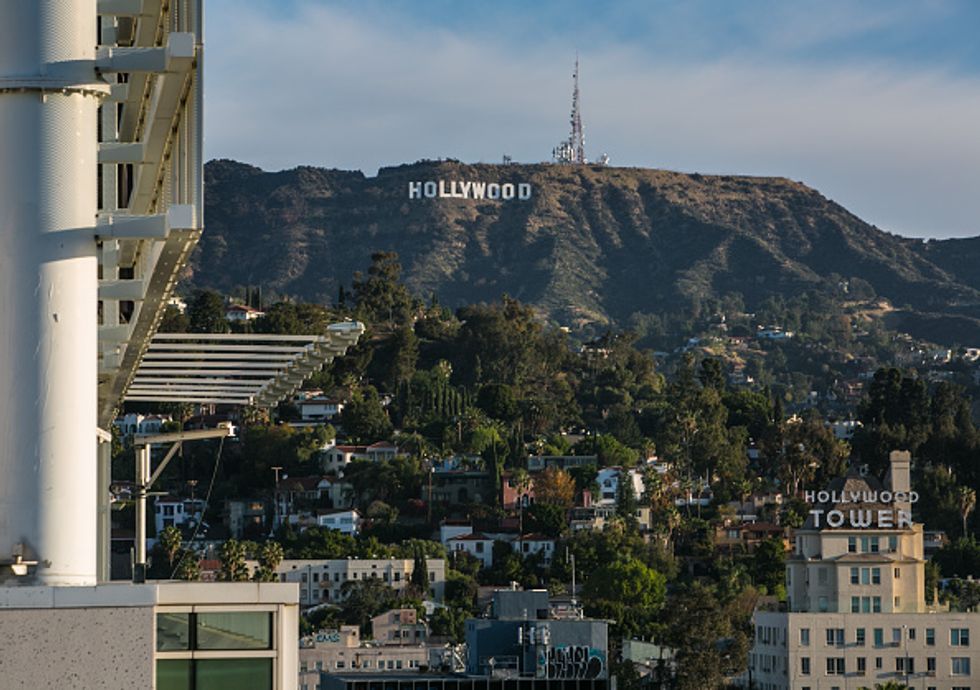 George Rose/Getty Images
11. Milwaukee (23 percent)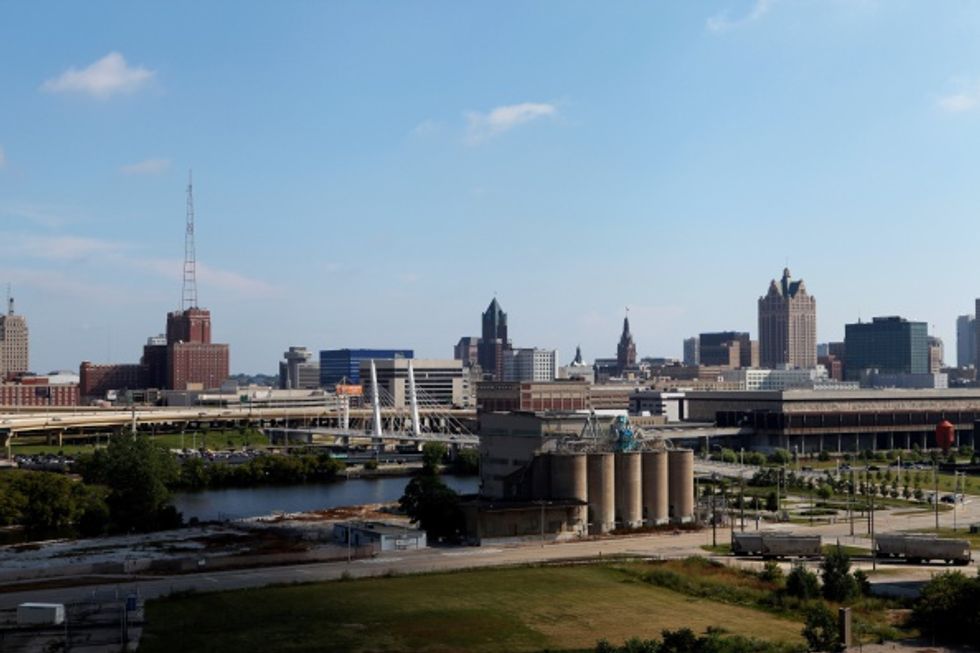 Raymond Boyd/Getty Images
12. Las Vegas (23 percent)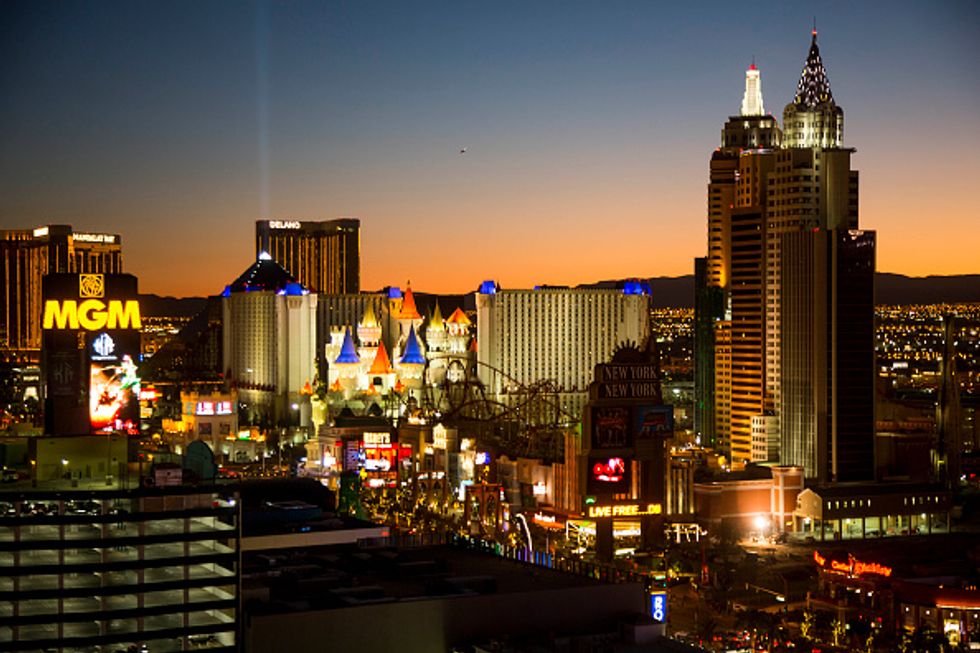 Michael Nagle/Bloomberg via Getty Images
13. Minneapolis-St. Paul (23 percent)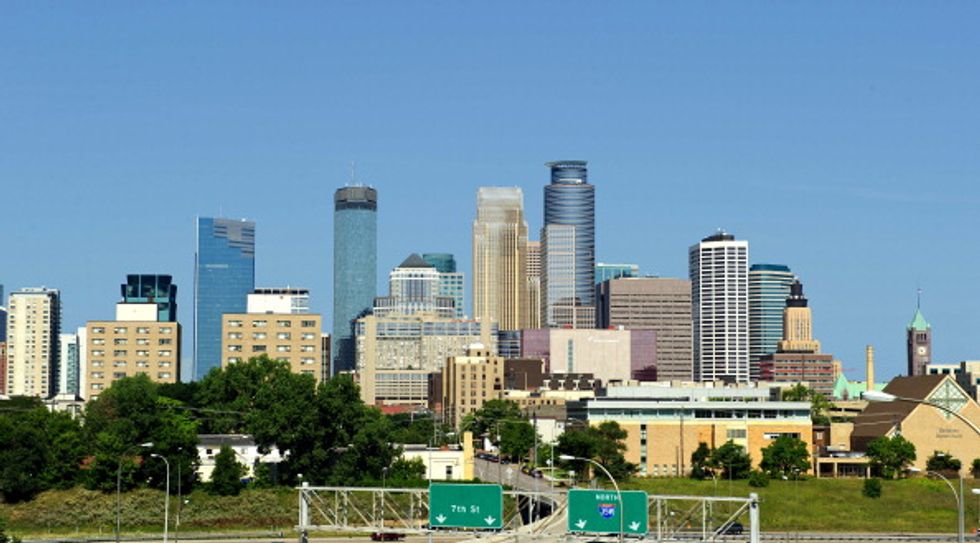 KAREN BLEIER/AFP/Getty Images
14. Washington, D.C. (23 percent)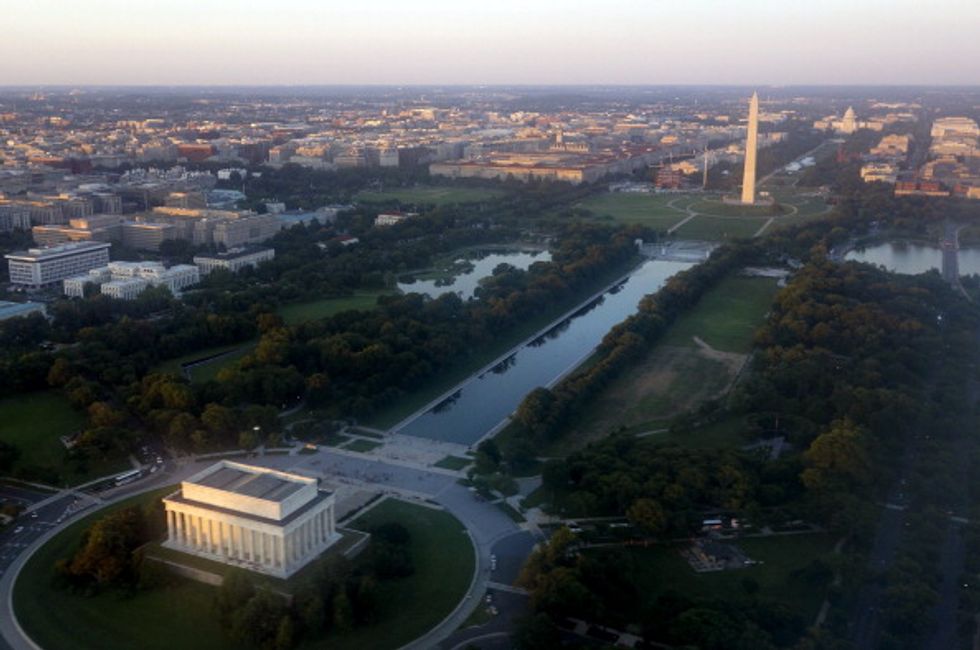 Saul Loeb/AFP/Getty Images
15. St. Louis (22 percent)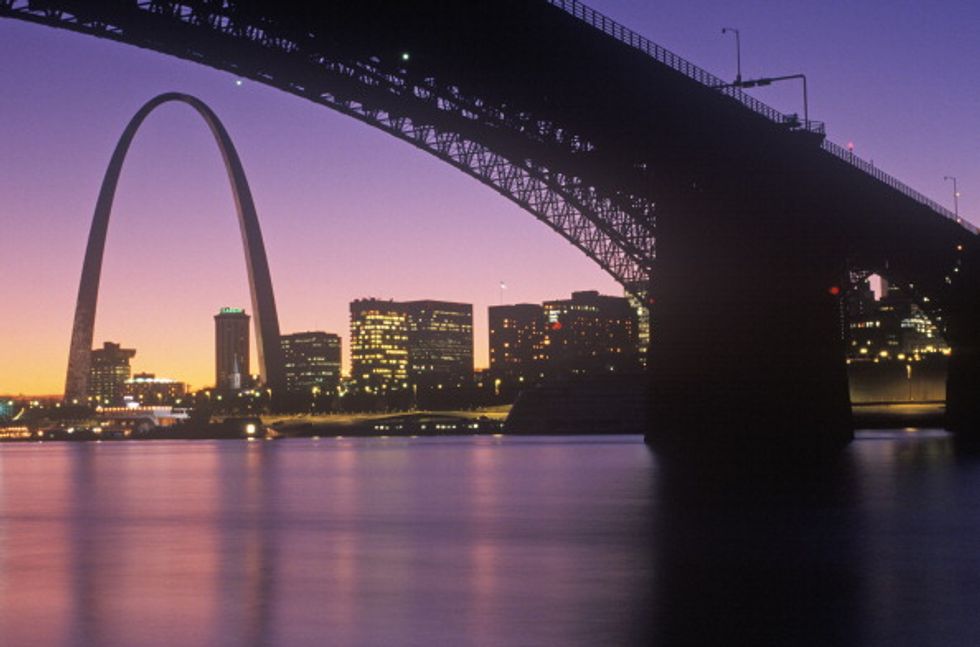 Visions of America/UIG via Getty Images
See the rest of the 30 cities at the Huffington Post.
The Public Religion Research Institute's infographic also breaks down the religious makeups of city populations: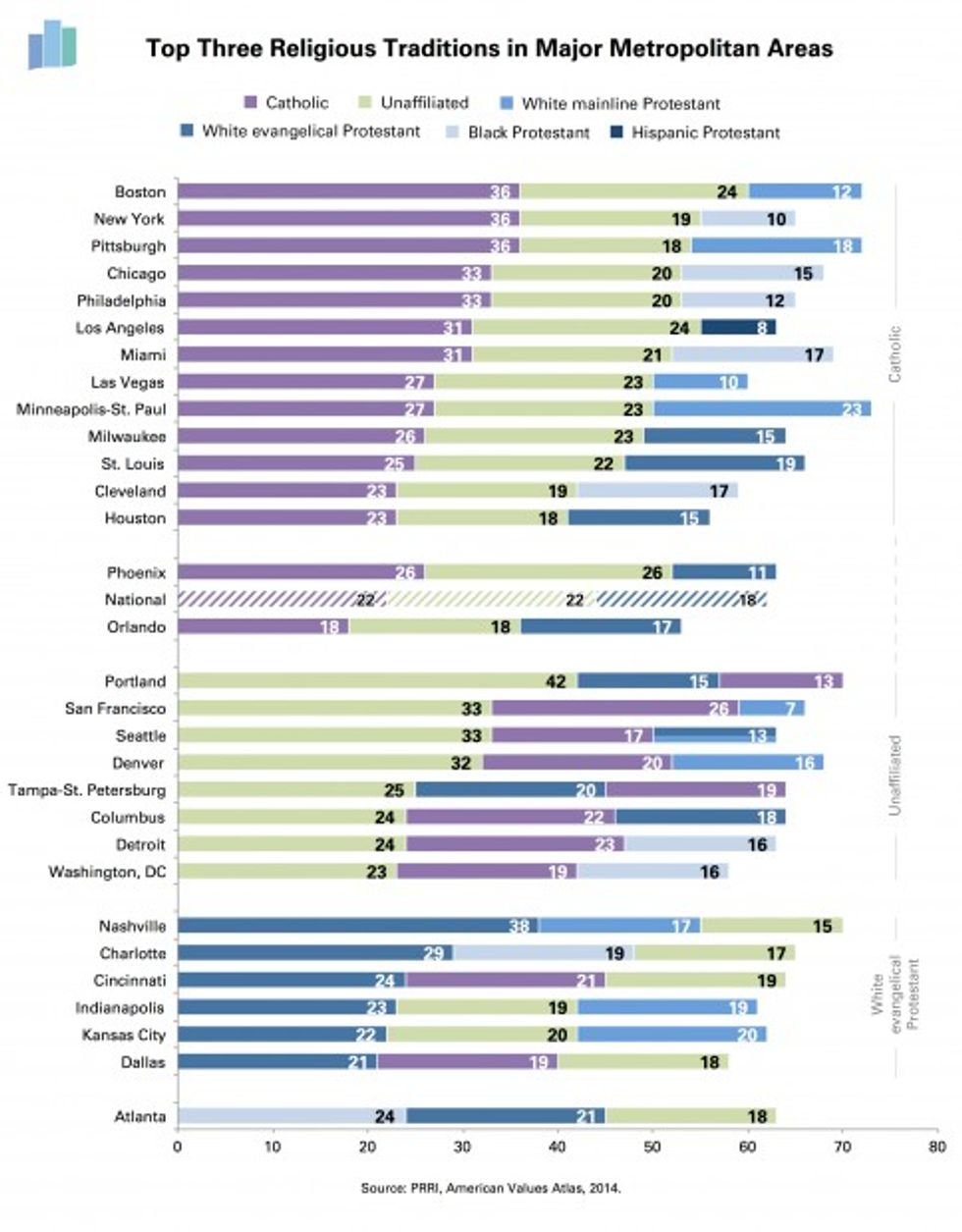 Image source: Public Religion Research Institute
The study used data from the U.S. Census Bureau's definition of a Metropolitan Statistical Area and noted that the cities may also include outlying non-urban populations in addition to urban populations.
The ranking was published just days after another study from researchers at Baylor University found that places with "beautiful landscapes and good weather" tend to adhere less to traditional religious institutions. It labeled those who do not identify with any one religion as "nones" and suggested that they "may find something of the divine in forests, lakes and mountains."
The ranking also came just months after the Pew Research Center published a study showing a big decline in the number of Americans who identify with any specific religion, but noted that a majority of Americans still identify as Christian. Another study found that only 3 percent of Americans identify as atheist, but revealed that number is much larger in Seattle, where roughly one in every 10 residents identify as nonbelievers.
(H/T: Huffington Post)
–
Follow Jon Street (@JonStreet) on Twitter