Glenn Beck on Tuesday shared the "top 10 cities" that he believes will "melt down when trouble comes."
"I want to give you the top 10 or 15 cities that I think are going to melt down," he said on his radio program. "These are the cities that you do not want to live anywhere around as things get worse and worse."
"Number 15 is surprise, surprise, St. Louis," Began began. "Number 14 is Washington, D.C. Coming in at number 13 with a bullet is Las Vegas. Milwaukee is next, [then] Los Angeles, Boston, Detroit."
"Number seven is Columbus, Ohio. Number six, sorry to break it to you, St. Petersburg, Florida. Number five, Phoenix. Number four, Denver. Number three, Seattle. Number two, San Francisco."
And Beck said the "number one city in America to avoid like the plague" when trouble strikes is Portland, Oregon.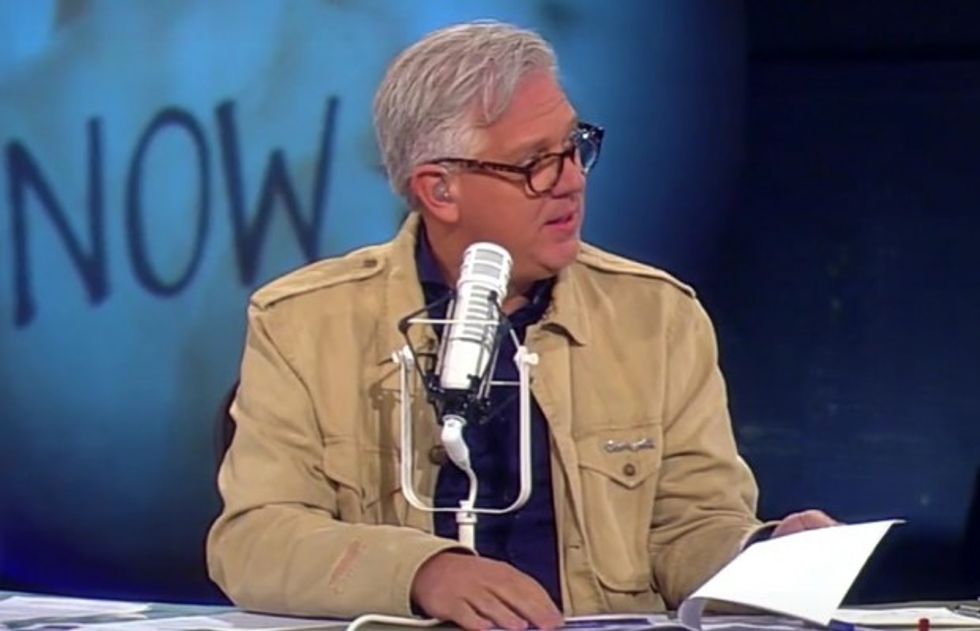 Glenn Beck speaks on his radio program, Aug. 11, 2015. (Photo: TheBlaze TV)
"Do you know how I compiled this list? Does this list make sense to you? Any surprises in there?" Beck asked his co-hosts.
"I would call Columbus and St. Petersburg surprises," Pat Gray responded.
Stu Burguiere agreed: "I think of cities [where] a match could be lit and light on fire, I don't think Portland, Oregon."
"What do all these cities have in common? You weren't surprised by St. Petersburg," Beck pressed. "Can you recognize anything else that these have in common?"
Beck said that though the cities are some of the most progressive in America, the basis of the list was actually "the list of the top 15 least religious cities in America."
"These are the cities to avoid like the plague," Beck said. "And if you look at that list, these are the cities that already having trouble. We haven't even hit the road bump."
The full episode of The Glenn Beck Program, along with many other live-streaming shows and thousands of hours of on-demand content, is available on just about any digital device. Click here to watch every Glenn Beck episode from the past 30 days for just $1!