An Ohio woman appearing in court for her sentencing made a daring escape right before she about to be locked up – and the dramatic scene was all caught on video.
Surveillance footage from 42-year-old Stephanie Rybkoski appearing before a judge in a courtroom in Berea, Ohio, just after finding out that she was being sentenced to jail for 180 days for stealing a cellphone from Walmart. But before officers had a chance to take her away, she made a last minute request of the judge, WEWS-TV reported.
She wanted to call her family and tell them about her sentencing. She reportedly received strict orders not to leave the courthouse, but as the surveillance video shows, people who are convicted of crimes don't always keep their word.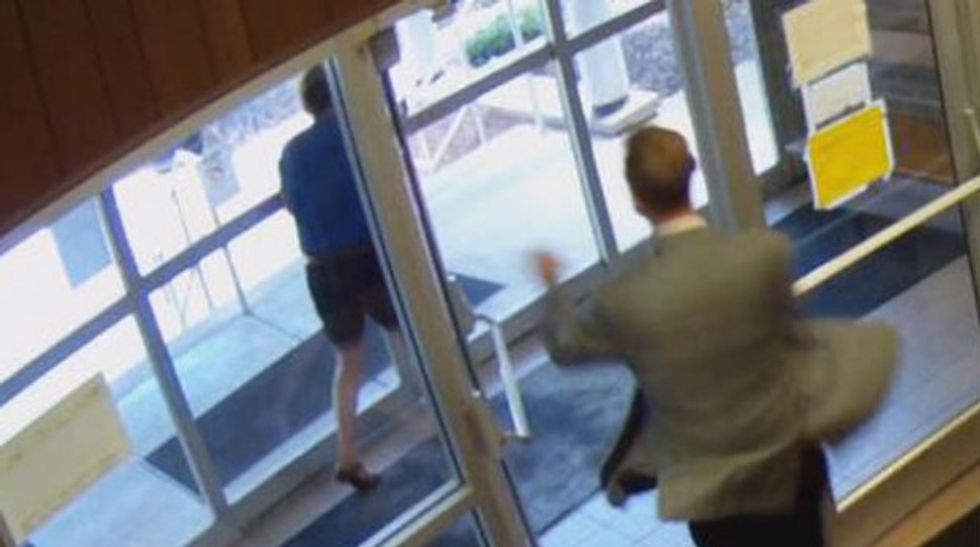 Image source: WEWS-TV
Rybkoski can be seen bolting through the entryway, past the metal detectors, through the double doors and, eventually, right out of the building. It happened as at least one security guard stood by and watched while the bailiff ran out the door behind the escaped suspect.
Out in the parking lot, Rybkoski got into her car and backed over the bailiff, to finish off her successful escape. She was driving a gold 2001 Chevrolet Blazer with Ohio license plates.
The suspect is still on the run and is wanted for escape, assault and resisting arrest, in addition to her original theft conviction, according to WEWS-TV.
See the daring getaway caught on camera:
More here:
(H/T: WEWS-TV)
–
Follow Jon Street (@JonStreet) on Twitter