He signed a $39 million NFL contract last year, but this summer you can find him working 12 hour days on his family farm.
Green Bay Packers wide receiver Jordy Nelson, who has 49 career touchdowns and was a 2014 Pro Bowler, returns to his family farm in Riley, Kansas, every summer during the offseason for a job he says can relate to better than football, USAToday reported.
Nelson told ESPN magazine recently that although he makes millions every year as a professional football player, he identifies "more as a farmer," revealing that he most enjoys working the Kansas cattle herd of more than 1,000.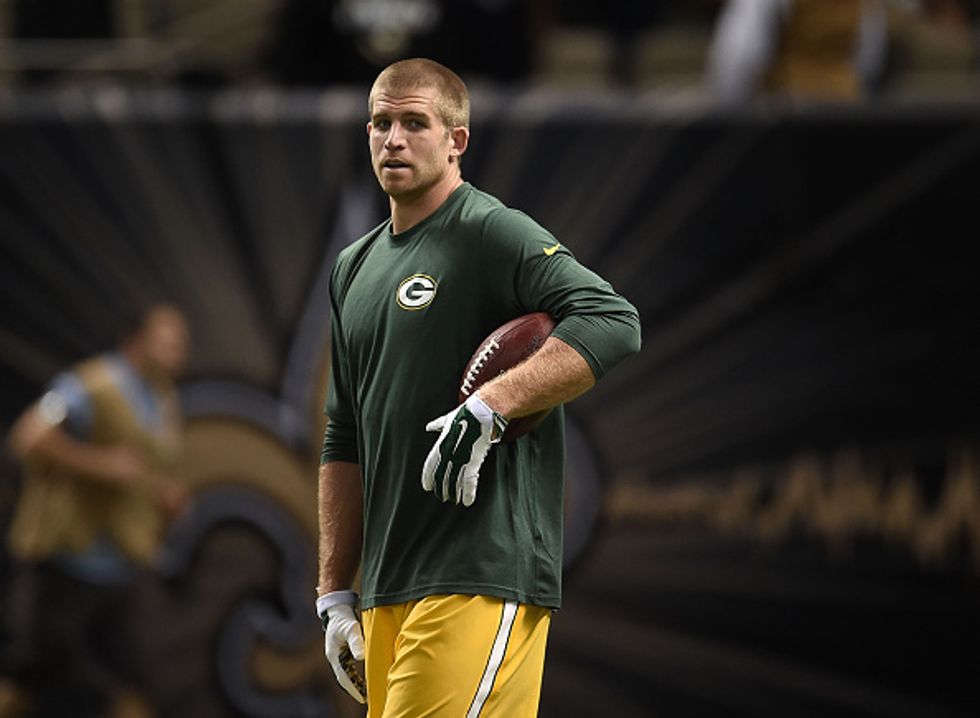 Jordy Nelson #87 of the Green Bay Packers warms up before the game against the New Orleans Saints at Mercedes-Benz Superdome on October 26, 2014 in New Orleans, Louisiana. Stacy Revere/Getty Images
"The farm is really all I know," Nelson told the Milwaukee Journal Sentinel in 2012.
People back in Nelson's hometown still just know him as "the farm kid they have always known," because it's those very roots that have made him the NFL player he is today.
"First is the discipline," Nelson said in an interview with "The 700 Club" earlier this year. "I think growing up on a family farm, that's where our income came from. We relied on everyone to do their part. You're running some very valuable machinery, working with animals, whatever it is, that you know what you're doing in order to get it done correctly to provide for the family."
But that wasn't the only lesson Nelson got while growing up that he attributes to his success. He said that all the hard work farmers are often known for also helped to shape him into the player he is today.
While Nelson has compared playing in the NFL with farm life, he admits that that working cattle can take a lot more out of you than football training camp.
"You learn how to work on a farm," Nelson said. "Training camp is all day. Well, I just came off the farm, which is from 7 or 8 in the morning until 7 or 8 at night. And honestly, farming is a lot more work.
"You're always on your feet, walking, trouncing through mud and snow," Nelson said.
(H/T: USA Today)
–
Follow Jon Street (@JonStreet) on Twitter