A prosecutor in the Harris County District Attorney's office that is investigating the Houston-area Planned Parenthood has disclosed that she sits on the board of directors for the organization.
District Attorney Devon Anderson said in a statement that her employee, Lauren Reeder, made the disclosure "in order to be transparent" and contends that her office will still be able to conduct the investigation in an "unbiased, fact-driven" manner.
"After making my announcement, an assistant district attorney came forward and disclosed that she is on the board of directors of Planned Parenthood Gulf Coast. She made the disclosure in order to be transparent," Anderson said in a statement provided to TheBlaze. "For this same reason, I am revealing her relationship to the public. With that said, let me assure you that I am confident that despite this revelation, this office can and will conduct an unbiased, fact-driven investigation of these allegations."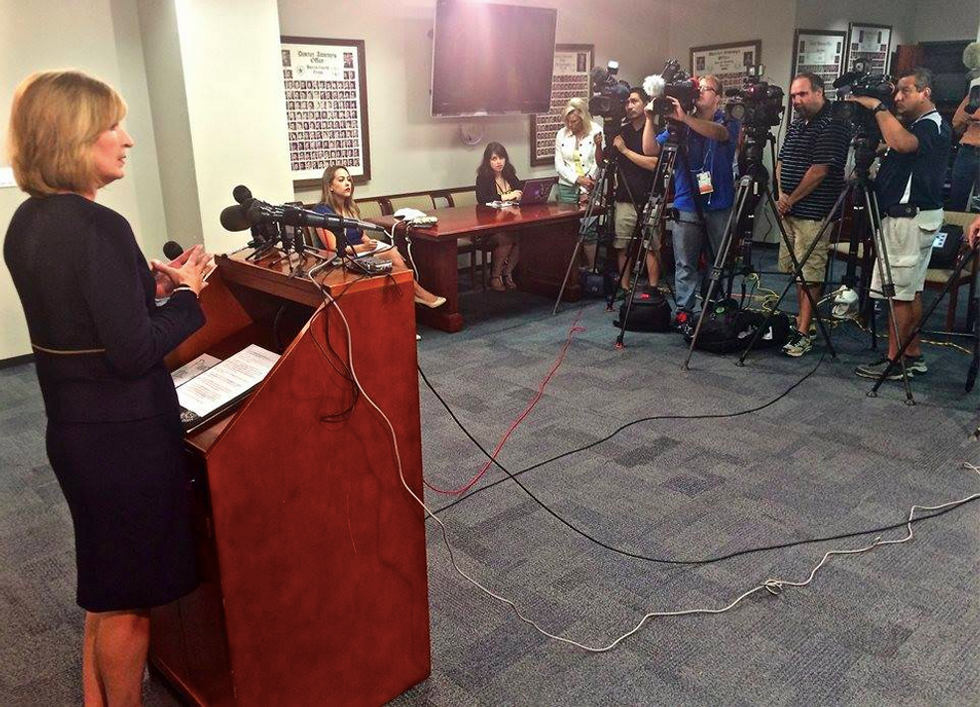 Harris County District Attorney Devon Anderson announced Aug. 5 that her office is launching a criminal investigation of Planned Parenthood Gulf Coast in Houston. (Image via Devon Anderson Harris County District Attorney/Facebook)
"In order to avoid any appearance of impropriety, I have taken steps to ensure that she will not be involved in any manner in this investigation," Anderson said. "If at any time in the future, reliable and credible information is brought to my attention that would question our ability to continue to perform a fair, thorough and independent investigation of this matter due to her board membership, I will revisit the issue of seeking the appointment of an independent prosecutor and act accordingly."
DA's office spokesman Jeff McShan told TheBlaze that approximately 300 prosecutors and 700 employees work for the Harris County DA's office.
According to the Houston Chronicle, Reeder has worked in the DA's office in the criminal family law division since 2014.
"I don't think there's any conflict in my dual roles in two separate organizations," Reeder said.
Texas Republican state Sen. Paul Bettencourt told the Chronicle that he wasn't phased by Reeder's dual roles.
"This just shows that what [the] DA is doing is the right thing," Bettencourt said. "She's doing the right thing by starting the investigation and if she has one of her ADA's on [Gulf Coast's] board, then she should obviously insulate that person from any involvement with the ongoing investigation."
"People are free to choose what their involvements are after work," Bettencourt continued. "The only litmus test at work was the value of the work performed."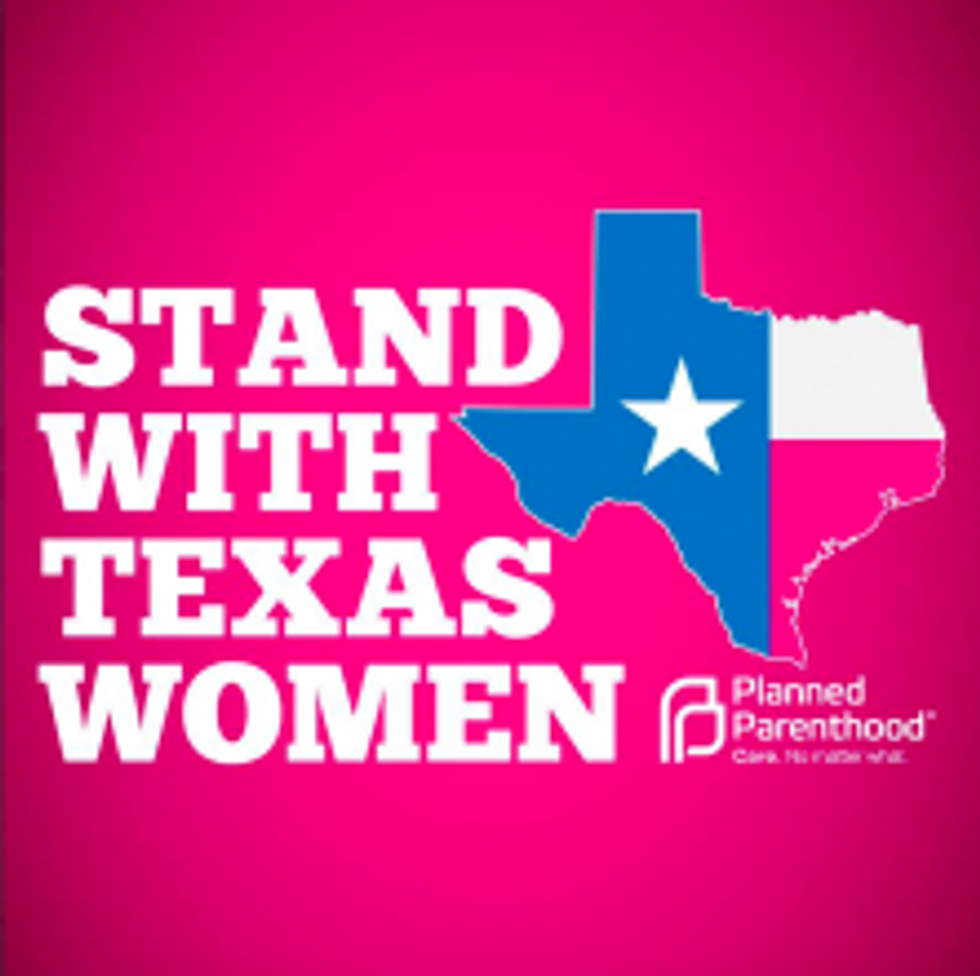 Planned Parenthood's Houston-area branch is under a criminal investigation after the release of undercover videos purporting to show Planned Parenthood officials discussing the sale of aborted fetal tissue. (Image via Planned Parenthood Gulf Coast/Facebook)
However, Operation Rescue President Troy Newman isn't satisfied. Speaking to LifeNews, the leader of the anti-abortion organization said a special prosecutor needs to be appointed to investigate this case.
"Today, we renew our call to Lt. Gov. Dan Patrick and District Attorney Devon Anderson to appoint an independent special prosecutor to investigate Planned Parenthood," Newman said. "There are too many questions about the independence of the Harris County District Attorney's office with a Planned Parenthood board member on hand and given the failure of a previous grand jury under Anderson to indict a Houston abortion provider despite ample photographic evidence and eye-witness testimony of late-term babies being born alive and intentionally killed. The public needs to be assured that an impartial investigation will be conducted on the facts and not on a personal political agenda."
Newman, who sits on the board of the Center for Medical Progress, the group behind the controversial undercover videos that purport to show Planned Parenthood officials discussing the sale of fetal tissue, also said Anderson did not release all of the evidence that supposedly caught abortion doctor Douglas Karpen performing several illegal abortions.
Anderson announced last week that her office would launch an investigation into the Houston-area branch after the series of edited undercover videos began to come out and one appeared to show the involvement of Planned Parenthood Gulf Coast in the sale of fetal tissue for profit. The DA's investigation in conjunction with the Texas Rangers and Houston police department.
"It is not clear at this time what, if any, crimes have been committed at the Gulf Coast facility," Anderson said. "That is why I am initiating this investigation."
"I want to assure everyone in Houston that I will use every resource allocated to this office to conduct a thorough investigation and should we find that laws were broken, we will prosecute to the fullest extent of the law," Anderson said.
Republican Gov. Greg Abbott also called for the Texas Health and Human Services Commission to look into the organization. Another investigation was also ordered by the Texas attorney general's Office.
Planned Parenthood Gulf Coast did not respond to a request for comment from TheBlaze, though in a statement on its Facebook page said it will "cooperate and provide information to Harris County District Attorney Anderson," and said Planned Parenthood does "comply with all federal, state and local laws and have extremely high medical standards."