The State Department will miss another court-ordered due date to release another round of Hillary Clinton's emails at the end of August, the Washington Examiner reported.
A federal judge previously issued a schedule for the State Department to release a certain amount of emails each month; officials already came up short at the end of July because of trouble screening the records for classified information.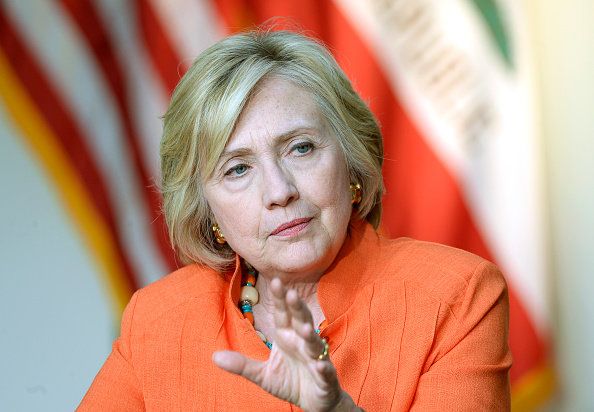 Photo by Kevork Djansezian/Getty Images
John Hackett, the State Department official in charge Freedom of Information Act responses, said the delay is because of recommendations from the Office of the Intelligence Community Inspector General.
Hackett anticipated the State Department would increase its pace on the emails.
The State Department is set to publish another 6,106 pages of emails by August 31, near the 25 percent of the emails ordered to have been published by that date.
By the end of September, the State Department is scheduled to release 7,156 pages of emails. If the department meets that goal, it will catch up to the court order for the rate of email production, or 37 percent by the end of next month.
At the end of July, the department released 2,206 pages of emails — 1,721 pages of emails behind the threshold.
Clinton has provided about 55,000 pages of emails in December of last year.
This particular FOIA lawsuit was brought by Vice. There are also other outstanding FOIA lawsuits from other media organizations and government watchdog groups against the State Department seeking Clinton's emails.