Republican presidential candidate Carly Fiorina took direct aim at Democrats over the protests in communities across the country fueled by the "Black Lives Matter" movement.
The former Hewlett Packard CEO appeared on Fox News and responded to some of the most recent demonstrations in Ferguson, Missouri, marking the one-year anniversary of Michael Brown's death. Referring to the movement that spread in the wake of Brown's death and the deaths of other black men at the hands of police officers, Kelly asked Fiorina if "black lives matter" or if "all lives matter."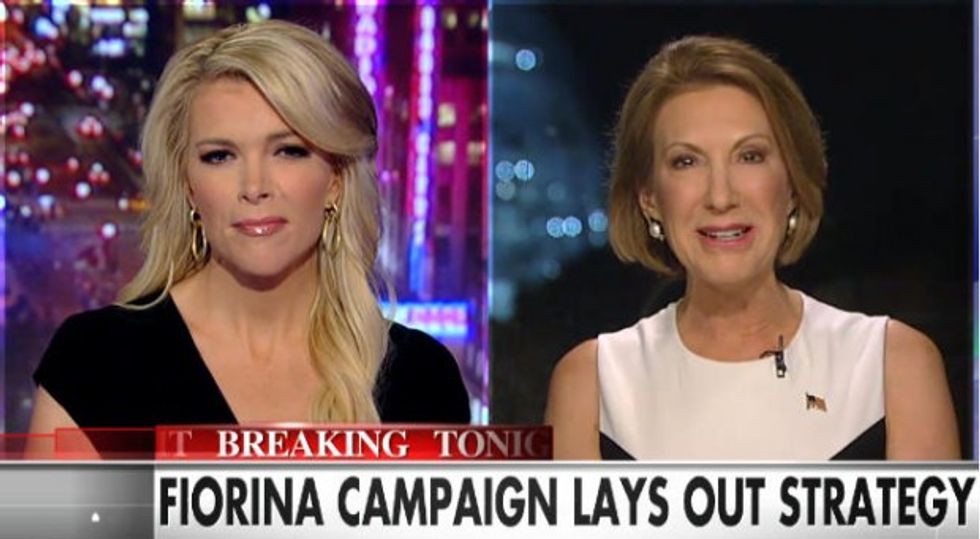 Image source: Fox News
"First of all, of course all lives matter," Fiorina responded. "Secondly, black lives have been diminished under Democratic policies. That's just true."
Fiorina, who was widely seen as one of the big winners to emerge from Thursday's first GOP primary debate, suggested that protesters in Ferguson should look to those in Charleston, South Carolina, as it seeks to heal its racial wounds caused by years of built-up tensions.
"Remember as well, the example of South Carolina, a very different situation – where not only did a cop murder, he is now being charged with murder of a young black man – but we also had the terrible [church shooting] tragedy in Charleston and yet that community came together and expressed grievances in a peaceful way, even in a loving way and found a resolution," she said.
Fiorina added that President Barack Obama's policies have made conditions worse for families already living in poverty and have hurt educational opportunities for the same people, and pointed out the disparity in the abortion rate for black women versus white women.
"We also know, by the way, that the abortion industry targets African-American communities," Fiorina said.
–
Follow Jon Street (@JonStreet) on Twitter