When Georgia students LaChristopher Herbert and Nate Maples found out a friend of theirs was told he wasn't allowed to fly the American flag in their high school's parking lot, they decided to act.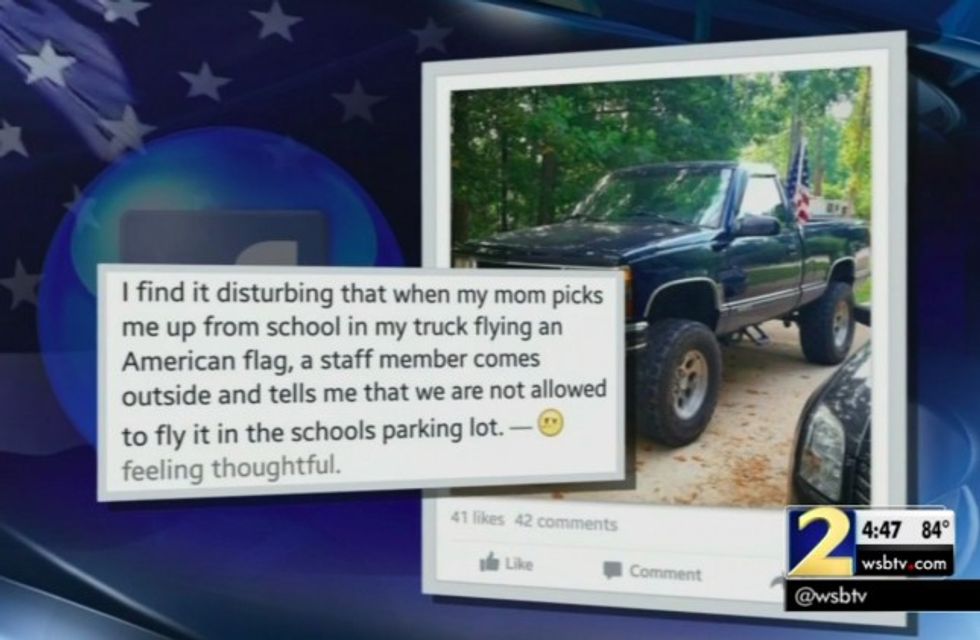 Image source: WSB-TV
The next day, Herbert and Maples flew American flags from their vehicles outside Mount Zion High School in Carrolton, WSB-TV reported.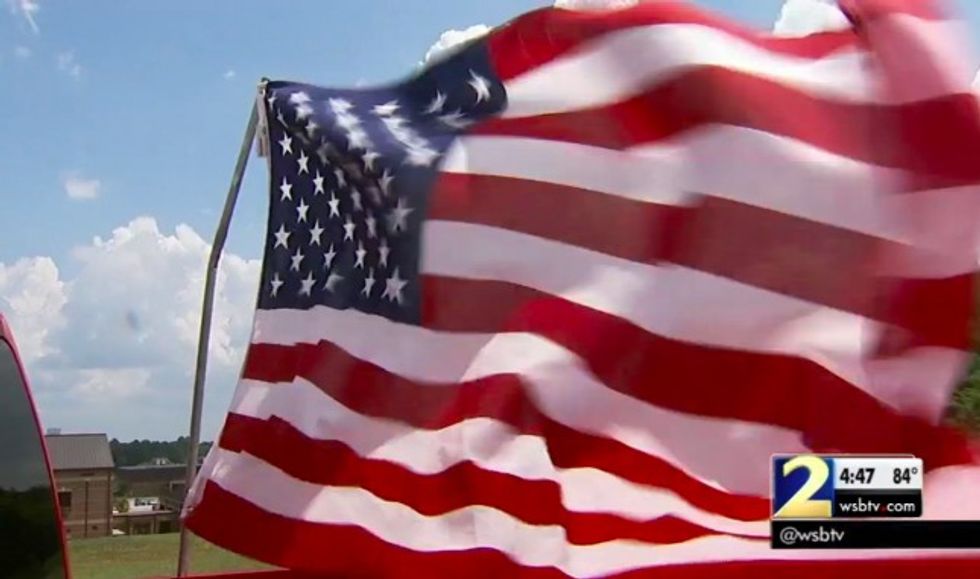 Image source: WSB-TV
"When we got here, they was all yelling at us to take our flags down or they would be cut down and stuff like this," Hebert told WSB.
"We pledge that flag every day in the classroom," Maples added to the station. "Why can't we show our support outside the classrooms?"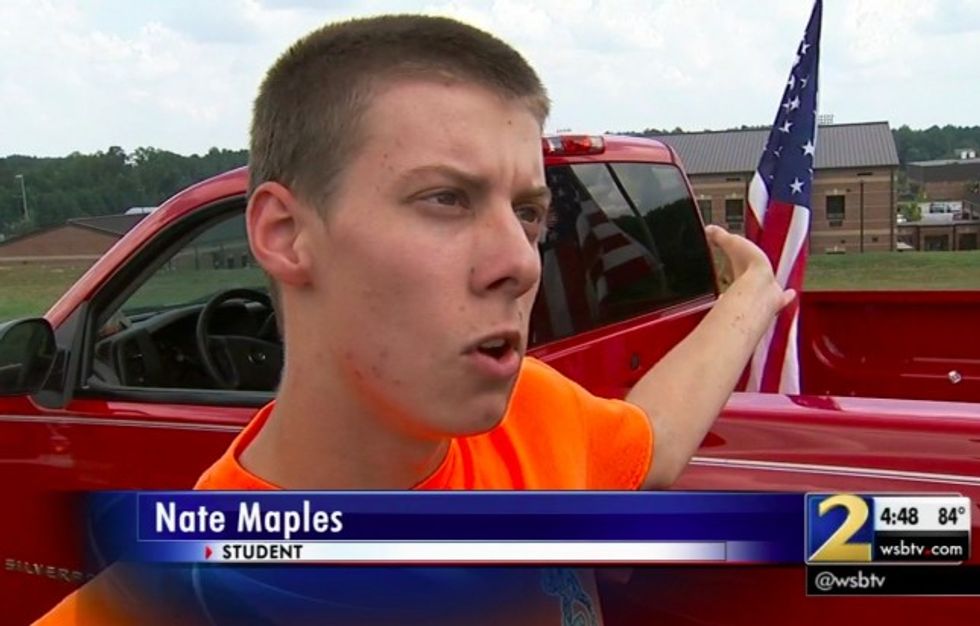 Image source: WSB-TV
Other students joined the cause, WSB said, adding that a gathering of vehicles flying flags was planned for Friday morning before classes.
"It's not right," Herbert told the station. "This is what we live for. This is what our soldiers are fighting for, things like this."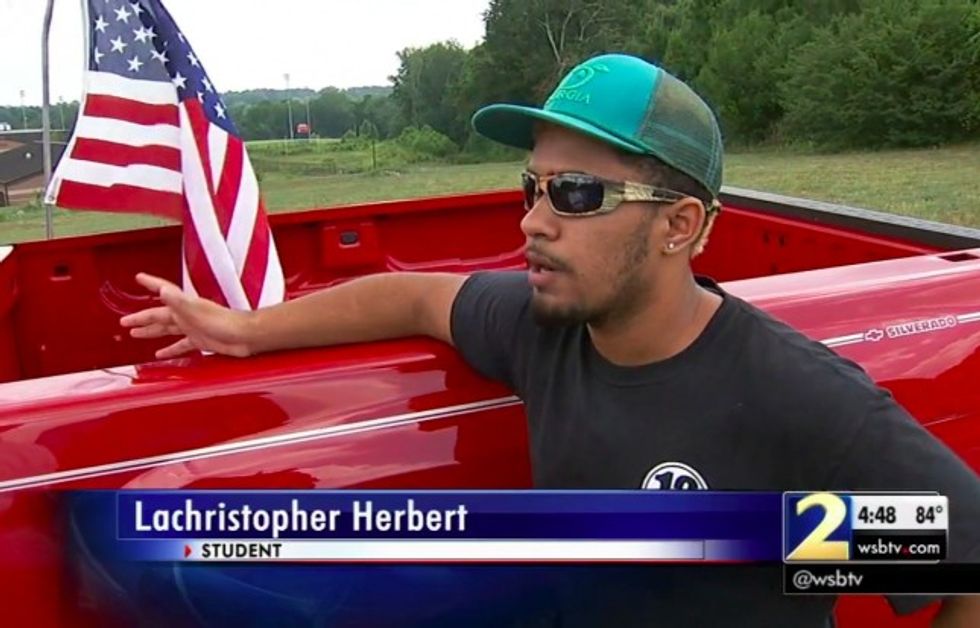 Image source: WSB-TV
Here's the district's full statement:
"The primary focus of the Carroll County School System is to provide a safe, learning environment for all students. The school system does not have a policy or objection to displaying the American flag. We do request that all students and parents respect the learning environment of the school and refrain from causing disruptions on school grounds.

The administration at Mt. Zion High School had to address an issue on Tuesday morning involving students driving around in the parking lot before school in a disruptive manner playing loud music and displaying the American flag as well as the Confederate flag on the back of their vehicles. This issue was addressed in a respectful manner with very little disturbance.

It is the goal of the Carroll County School System to provide each and every student with a quality education while also allowing students opportunities to show their patriotism for this great country in an honorable and respectful fashion."
Herbert told WSB that he wasn't flying a Confederate flag but other students were and took them down soon after parking.
A similar issue occurred earlier this year at a South Carolina high school. The school's administration relented after a huge protest.
—
Follow Dave Urbanski (@DaveVUrbanski) on Twitter