Between 1,500 and 2,000 people showed up at the Utah County Fair in Spanish Fork, Utah, where a pig wrestling event was taking place. Fewer than a dozen animal rights protesters were there, KUTV-TV reported.
But some of the animal rights activists got more than they bargained for after they stepped into the wrestling arena and apparently got wrestled to the ground themselves.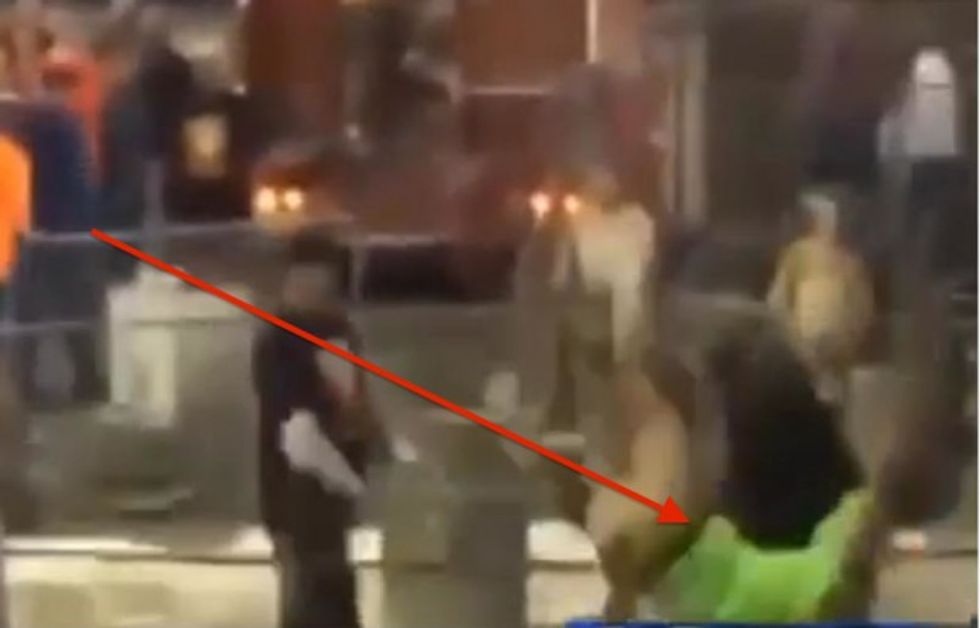 Image source: YouTube
The pig wrestling wasn't the only thing controversial at the county fair, as KUTV mentioned. The "Redneck Wrestlers" were also seen waving a confederate flag with the word "redneck" sewn into it.
The group's spokesman, Brody Steele, acknowledged some of the criticism he's heard: "We were joking about it the other day. People were calling us racist animal abusers." And despite what others have said, Steele maintained his group has done nothing wrong.
"I mean they hurt us more than we hurt the pigs," Steele said. He added that he doesn't think the pigs even mind it. In fact, if the pigs were given a choice, Steele said, "I think they'd do it," and not run away.
But ask any of the protesters and they will tell you something very different.
"Animals should not be used for exploitation." Stephanie Alexander told KUTV. The pigs are completely traumatized."
The Utah County Sheriff's Department is investigating the apparent confrontation between participants and protesters. It did not immediately respond to TheBlaze when asked to comment on Friday.
The national animal rights organization, People for the Ethical Treatment of Animals, did not immediately return a request for comment and it is not clear whether the Utah protesters are affiliated with PETA or a similar organization.
Relevant portion begins around the 2:05 mark: 
(H/T: Fox Nation)
–
Follow Jon Street (@JonStreet) on Twitter