Holly O'Donnell, the former StemExpress procurement technician who appeared in the Center for Medical Progress' sixth Planned Parenthood video, revealed more disturbing details about her former job in an interview with TheBlaze TV's Dana Loesch on Thursday.
O'Donnell said her "instructor" at StemExpress, which purchases aborted fetal tissue from Planned Parenthood, admitted "maybe" she shouldn't have exposed her to so much on her first day.
The former StemExpress employee said she watched as the instructor put on gloves and started "pulling the fetal parts away from the vaginal tissue." The staffer then told her to put on gloves and see if she could "identify" the parts she was shown, according to O'Donnell.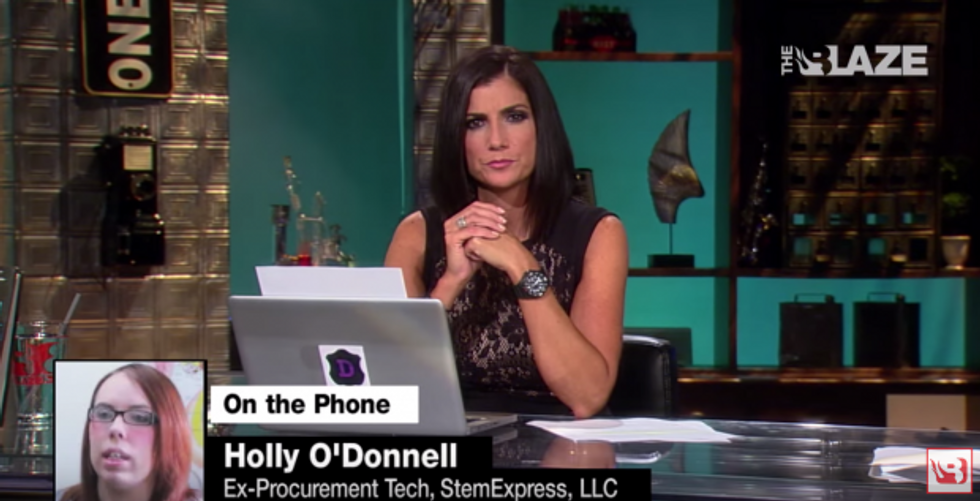 TheBlaze TV
At the time, O'Donnell conceded she didn't want to lose her job and convinced herself it was just a "learning experience."
"At the same time, my instructor, she came into the recovery room and she's like, 'Yeah…I think maybe I shouldn't have shown you that on the first day."
Watch part of the interview via TheBlaze TV's "Dana" below:
---