JAYAPURA, Indonesia (AP) — An Indonesian official says that rescuers have managed to reach the crash site of an Indonesian plane that went missing two days ago with 54 people on board and that there were no survivors.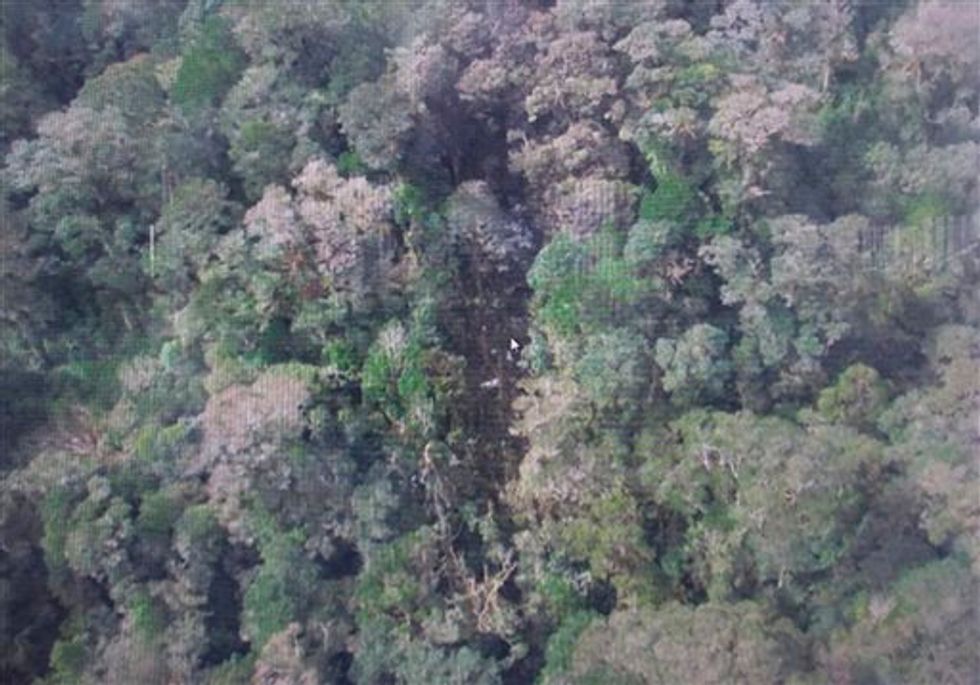 This photo released by the National Search and Rescue Agency (BASARNAS) of Indonesia Monday, Aug. 17,2015 shows the part of the wreckage that BASARNAS identified as of the missing Trigana Air Service flight that crashed in Oksibil, Papua, Indonesia. (AP Photo/The National Search and Rescue Agency of Indonesia)
"The plane was totally destroyed and all the bodies were burned and difficult to identify," National Search and Rescue Agency chief Henry Bambang Soelistyo told The Associated Press. "There is no chance anyone survived."
He said that so far 38 bodies had been recovered.
—