Being a military kid can't be easy. To name a few things, there's the moving from base to base, the possibility of having to deal with a deployed parent and facing the prospect or reality of severe injury or death of a loved one.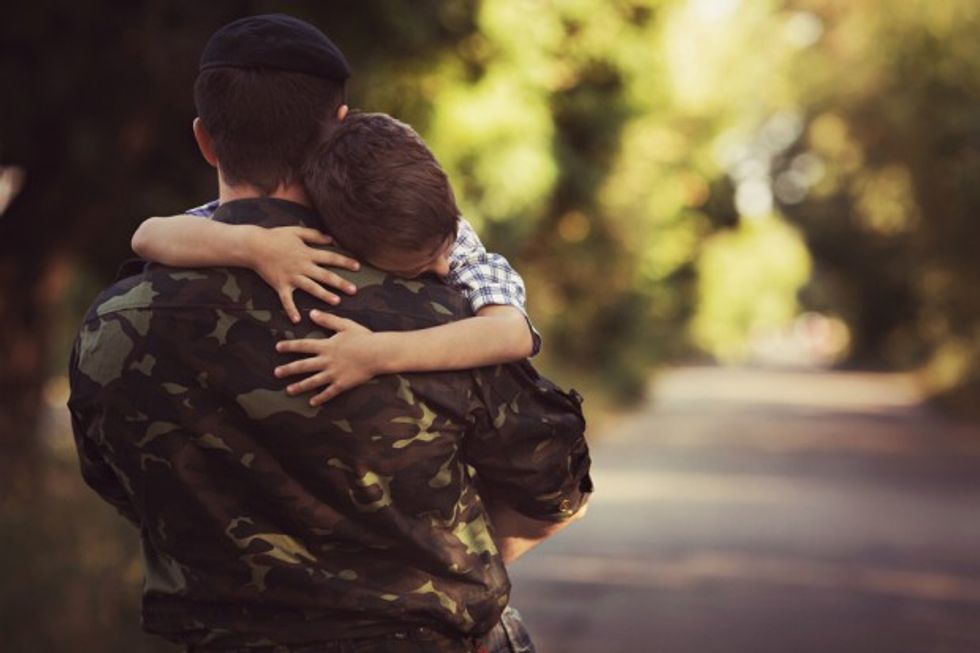 Photo credit: Shutterstock
One study sought to determine whether military teens were more likely to face "adverse outcomes" compared to their nonmilitary counterparts and found that the answers is yes.
"Military families and military-connected youth exhibit significant strengths; however, a sizeable proportion of these families appear to be struggling in the face of war-related stressors," the authors of the study published in the Journal Pediatrics Monday stated. "Understanding the consequences of war is critical as a public health concern and because additional resources may be needed to support military families."
The study was based off data from the 2013 California Healthy Kids Survey, which included 54,679 military-connected and 634,034 nonmilitary-connected high school students in public, civilian schools. Overall, the researchers found that military-connected high school students had "greater odds of substance use, experience of physical violence and nonphysical harassment, and weapon carrying."
More specifically, military-connected youths faced 73 percent greater odds of "other drug use," which the study authors said would include substances like cocaine and lysergic acid diethylamide. Reuters pointed out that they were found more likely to use cigarettes, alcohol and marijuana as well.
Military teens were twice as likely to bring a gun to school, the study found.
The researchers also noted that negative outcomes appeared to increase compared to 2011 data.
"Most military-connected youth demonstrate resilience," the study authors wrote. "However, results suggest that during wartime, military-connected youth are at increased risk for adverse outcomes."
The study's lead author Katherine Sullivan with the University of Southern California told Reuters this could be due to "stressors related to war, deployments, frequent moves, being bullied, and being involved in risky peer groups."
The study authors believe their findings reveal a need to "identify and intervene with military-connected adolescents and reflect a larger concern regarding the well-being of military families during wartime."
One thing to keep in mind, Dr. Robert Frenck, a retired Navy pediatrician now working at Cincinnati Children's Hospital Medical Center, told Reuters is how socioeconomic status can also influence the odds of a person engaging in these activities.
"[...] I think children from low-income, single parent households are in more need of extra support than other kids, whether or not they have a parent in the military," Frenck told Reuters.
Research published earlier this year suggested that teens in military families were also at higher risk for suicidal behavior.
—
Front page image via Shutterstock.