Louisiana Governor Bobby Jindal strongly criticized Scott Walker's health care proposal on Tuesday, accusing his GOP rival of endorsing the "fundamental underpinning of Obamacare."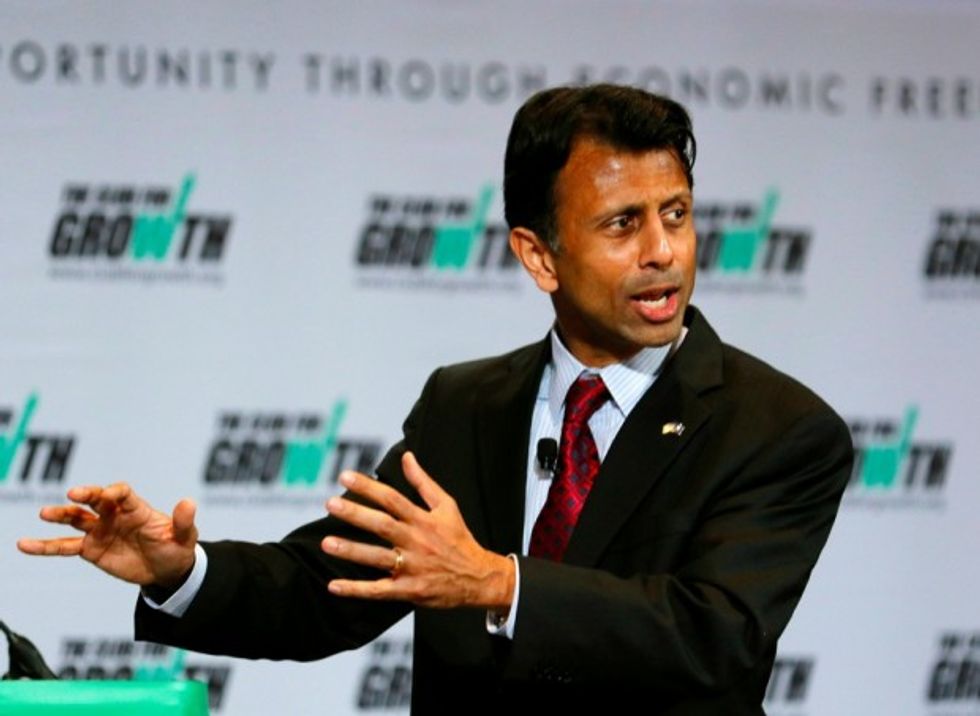 Louisiana Gov. Bobby Jindal speaks at the free market Club for Growth winter economic conference at the Breakers Hotel Saturday, Feb. 28, 2015, in Palm Beach, Fla. (Image source: AP/Joe Skipper)
"In a health care plan that is light on specifics, Governor Walker endorsed the fundamental underpinning of Obamacare – the notion that America needs another entitlement program," Jindal said in a statement.
Jindal argued that Walker's plan "In Governor Walker's plan creates a new "entitlement" for "every single American human being from the time they are born right up until they grow old and become eligible for Medicare.
"It is frankly shocking that a Republican candidate for President would author a cradle to grave plan like this," he added.
Jindal asserted he has already laid out a "conservative plan to repeal and replace Obamacare without a new federal entitlement program." He said his plan "focuses on driving down the cost of health care by embracing free market reforms."
"When did conservatism die? When did we accept the idea of dependence on government? Governor Walker is confused here," the Louisiana governor said.
Walker's plan for replacing President Barack Obama's health care law would extend refundable tax credits to help pay for private health insurance based on age instead of income, restructure Medicaid and allow people to shop for insurance across state lines.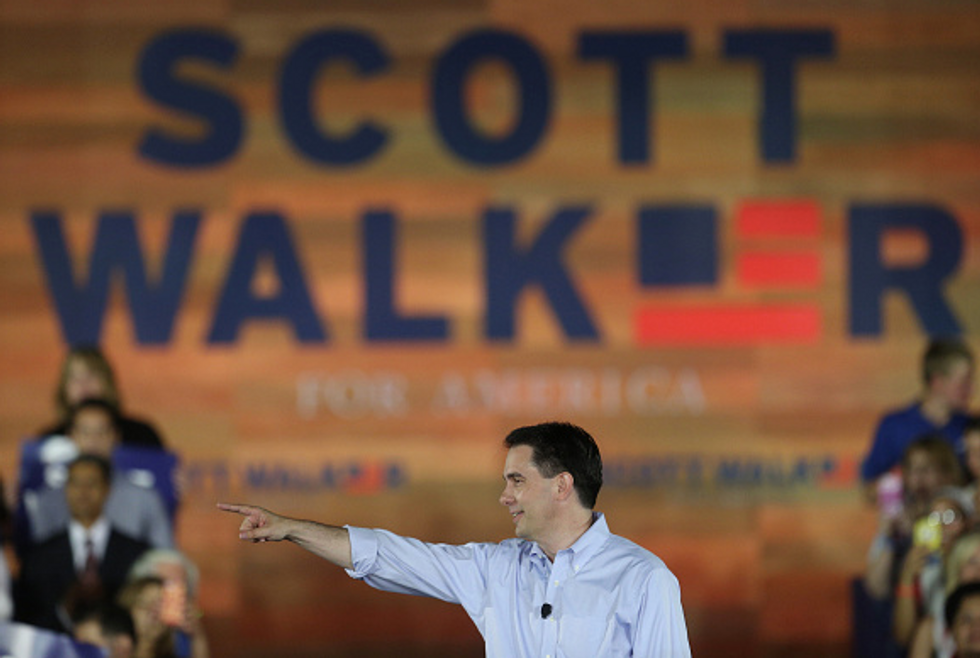 Scott Walker, governor of Wisconsin, takes the stage during his presidential campaign announcement in Waukesha, Wisconsin, U.S., on Monday, July 13, 2015. (Luke Sharrett/Bloomberg via Getty Images)
The Wisconsin governor provided details of his proposal to The Associated Press in advance of a Tuesday speech in suburban Minneapolis where he was to outline his first major policy initiative of the presidential campaign.
Walker's plan does not include cost figures or an estimate of the number of people who would be covered, making it nearly impossible to compare with current law. For the period from April to June of this year, 11.4 percent of U.S. adults were uninsured, which translates to about 16 million people gaining coverage since the rollout of Obama's health care law in 2013.
Walker's campaign said the plan would be paid for by eliminating $1 trillion in taxes that are levied under the current law and by making other changes to Medicaid and how health insurance is taxed.
The Associated Press contributed to this report.
---