Cable subscriptions are plummeting so rapidly that some cable companies' growth rates are in the negatives.
According to Pacific Crest, a Wall Street research firm, the top eight cable providers had subscriptions fall 463,000 in the second quarter of 2015. In the same quarter last year, the top cable providers had a decline of 141,000 subscriptions, the firm's research, obtained by Business Insider, said.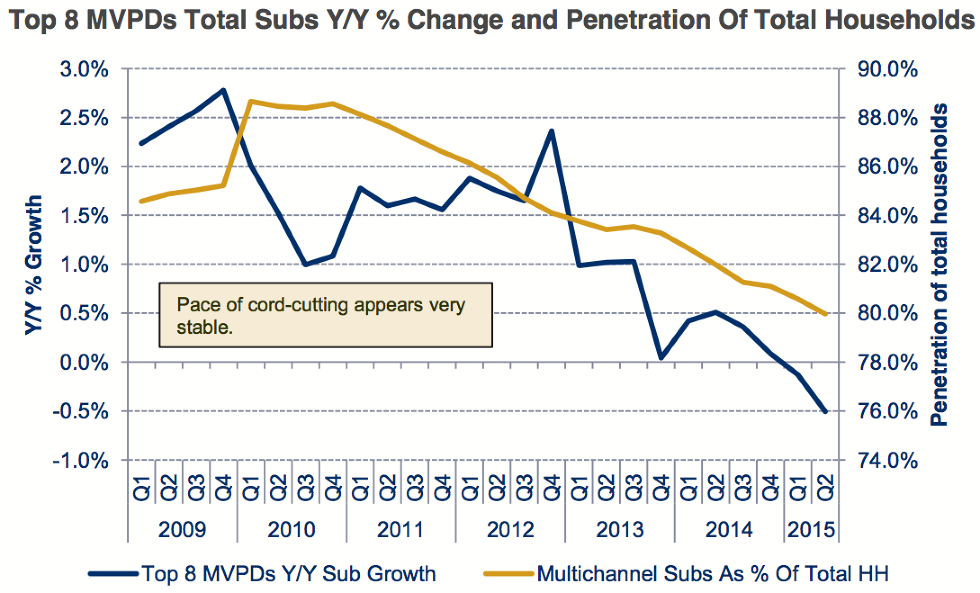 Image via Pacific Crest
The research firm also said the year-over-year growth for the first half of 2015 was in the negative for some cable companies such as Time Warner or Comcast, leading Business Insider to call their data the "scariest chart in the history of cable TV."
But while cable companies are seeing a decline in numbers, the opposite is true for internet movie and television streaming services such as Netflix. The number of households that subscribe to Netflix has nearly doubled — from 18 percent to 35 percent — since the third quarter of 2011.
Netflix also had a 20 percent subscriber growth in the second quarter last year, according to Pacific Crest. Amazon had a subscriber growth of 40 percent, and Hulu had a growth of 45 percent.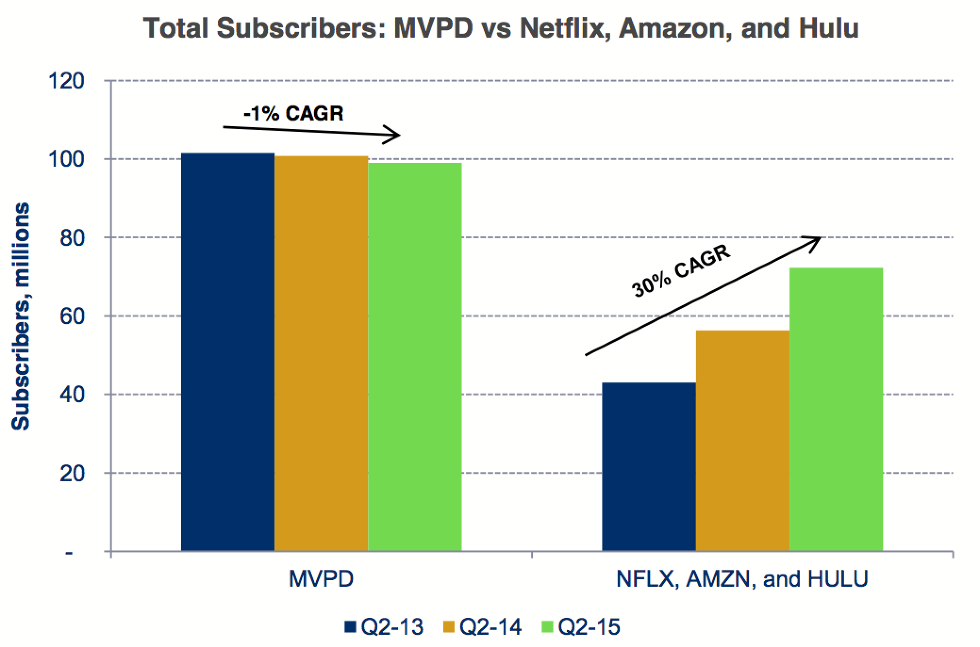 Image via Pacific Crest
In May, Charter Communications announced it planned to buy Time Warner Cable for more than $55 billion as more cable companies move to consolidate.
Read more of Pacific Crest's findings at Business Insider.