Miss America 2015 Kira Kazantsev sat down with a few men and asked them questions she and her fellow beauty contestants have been asked on stage before — and they didn't exactly shine.
In the video produced by women's magazine Cosmopolitan, Kazantsev asked four men a couple of questions, most of which were political in nature. The questions ranged from naming a recent and impactful Supreme Court decision to how to alleviate the mounting college debt and from why they should be the next Miss America to what the four points on her Miss America Organization crown represent — service, scholarship, success and style.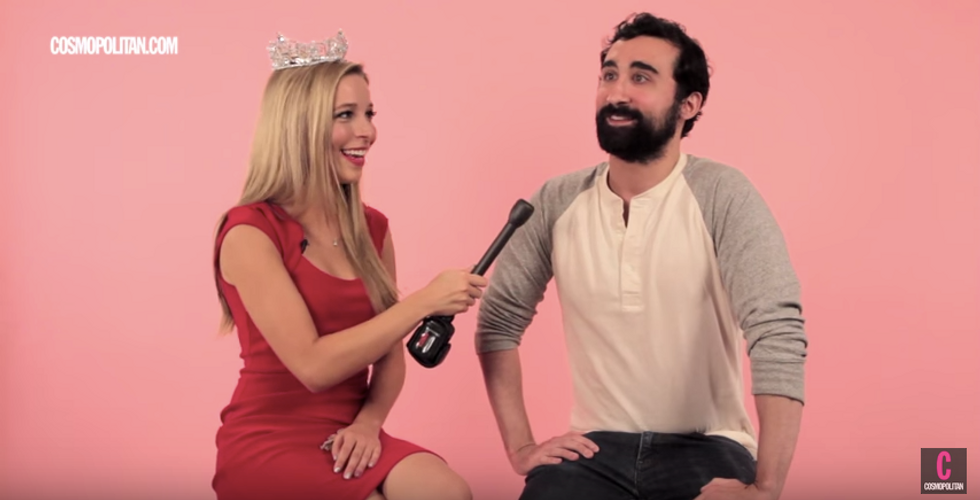 Image source: YouTube
"You were asked this one?" one of the men asked Kazantsev tentatively after she asked him how the record number of women in the U.S. Senate could "band together" to influence the male majority.
Kazantsev also asked the pseudo contestants what they would focus on if they were running for president.
"Winning," one guy said.