Prominent legal scholar Alan Dershowitz had scathing words about President Barack Obama's handling of negotiations with Iran and the tactics he has employed to crush opposition to the nuclear agreement.
In an interview with the Times of Israel, Dershowitz — who describes himself as a "liberal Democrat" who voted twice for Obama — also accused the president of lying to the American public about the deal.
"I would not allow this president and this secretary of state [John Kerry] — both of whom I know well, I've known them for a long time — I wouldn't allow these two people to negotiate a 30-day lease for me. They've proved to be inept negotiators," Dershowitz said in the interview timed to the release of his new book, "The Case Against the Iran Deal: How Can We Now Stop Iran from Getting Nukes?"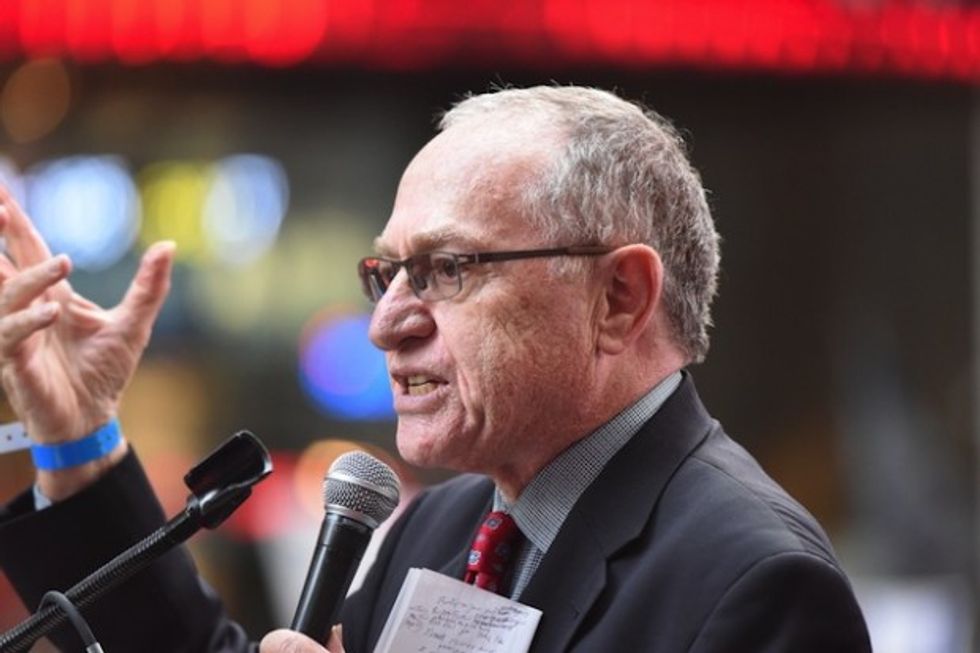 Alan Dershowitz speaking at a rally against the Iran deal in New York City, July 22, 2015 (Photo credit: A. Katz/Shutterstock)
According to Dershowitz's reading of the deal, Iran will be able to pursue nuclear weapons after a decade.
Dershowitz, an emeritus professor at Harvard Law School, essentially accused Obama of being untruthful and talking out of both sides of his mouth when he asserts the agreement will forever prevent Iran from getting the bomb.
"I challenge [Obama] to point to anything in this deal [that would ban Iran from pursuing the bomb] other than that preliminary statement which says that Iran will not be allowed to develop a nuclear weapon after the deal expires," Dershowitz told the Israeli publication. "He cannot do it. So he's not telling the American people the truth about the deal."
"The president wants deal ambiguity. He wants to say from one side of his mouth to the American public that this deal is forever, while telling the Iranians, no, this deal is not forever," he said.
Dershowitz likened the nuclear agreement to offering Iran a green light to nuclear weapons development. "I don't believe Iran would have developed nuclear weapons (were it not) for the deal. This deal turned the light from red to green."
Because Israel's security is at stake, Dershowitz said Israeli Prime Minister Benjamin Netanyahu has an obligation to try to make the case against the deal to the U.S.
"Obama has been a bully. He has tried to squelch opposition to the deal," Dershowitz said.
Dershowitz, an outspoken supporter of Israel, said that for the past six years Obama has invited him to meet during his annual vacation on Martha's Vineyard; however, as a result of his public criticism of the president over Iran, Dershowitz said he did not expect to be invited this year.
Read the full interview at the Times of Israel.