Glenn Beck said Wednesday that the recent devaluation of China's currency should "send a chill down your spine" and could mean China has begun "all-out economic warfare" against the west.
Beck brought on his chief researcher Jason Buttrill, who said "no one has the stomach to admit the truth" about what China has done.
"They've launched all-out economic warfare," Buttrill said. "China devalued their currency, kicking off the biggest fall in over two decades. Why would a country do that to themselves? Sounds like a mistake, right? But China makes most of their money off exports, so they need a lower currency value in order to keep pumping out those cheap, plastic, 'Made in China' toys our kids have."
Buttrill said the move could create a "tsunami of deflation" in western economies, leading to skyrocketing unemployment.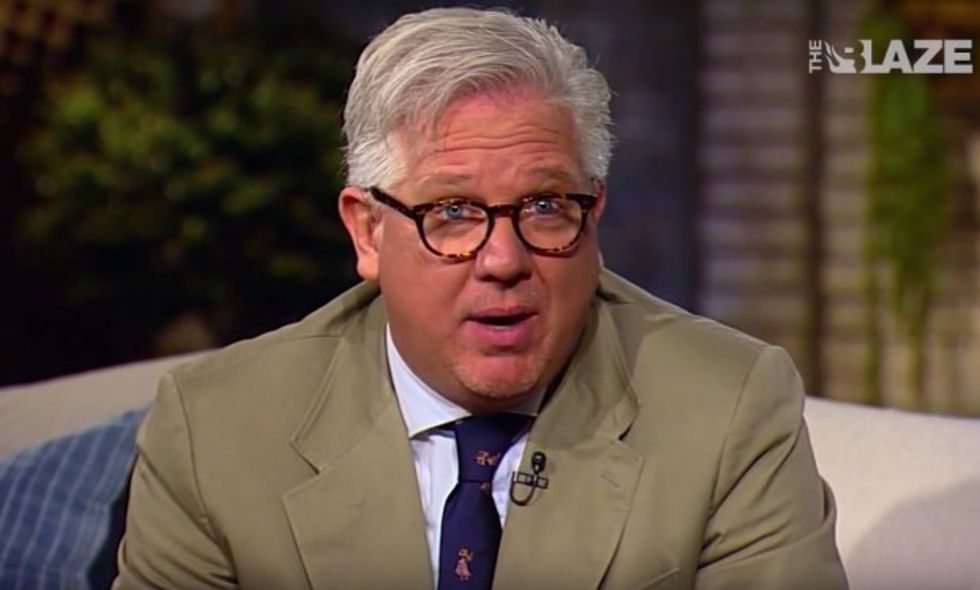 Glenn Beck speaks on his television program August 19, 2015. (Photo: TheBlaze TV)
"But the Chinese aren't stupid. Why are they triggering an economic war if it could crush the global economy?" he continued. "We need to look at this in context of what their overall goal is. They want to get away from that export driven economy, reduce the number of 'Made in China' junk shipped around the globe, and transform into a consumer-based economy [like] we have."
Buttrill said the Chinese are betting the move will give them a short-term boost strong enough to "propel them all the way through this massive economic transformation."
"Here's the second part, and this is crucial," he concluded. "China is trying to destroy the dollar. They want to be the world reserve currency, and if severe deflation kicks off a depression in the western world, the opportunity will be there for this to actually happen. ... We're seeing the beginnings of a dangerous, non-conventional war."
The full episode of The Glenn Beck Program, along with many other live-streaming shows and thousands of hours of on-demand content, is available on just about any digital device. Click here to watch every Glenn Beck episode from the past 30 days for just $1!