Republican presidential candidate Sen. Ted Cruz (R-Texas) responded harshly to President Barack Obama's "catastrophic nuclear deal" with Iran on Wednesday, hours after the publication of an Associated Press report outlining a secret deal between Iran and the International Atomic Energy Agency.
Under the "unusual arrangement," Iran will be permitted to use its own experts to inspect its suspected nuclear facility, the AP reported.
"Enough," Cruz told TheBlaze in a statement. "Enough of the concessions, capitulations and backroom deals that make up President Obama's catastrophic nuclear deal with the Islamic Republic of Iran."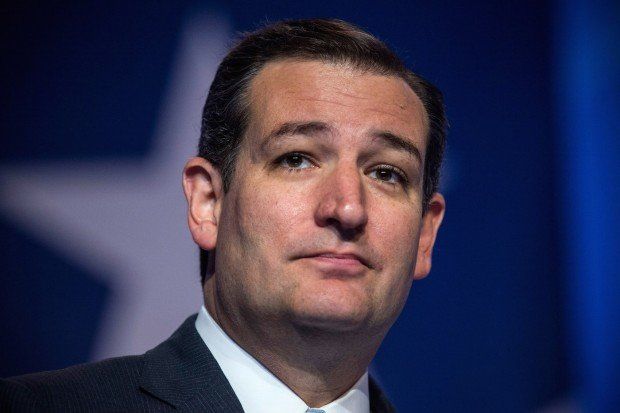 Sen. Ted Cruz (R-Texas) (Image source: Andrew Burton/Getty Images)
He continued: "The most recent revelation that Iran will be selecting its own inspectors to verify the nature of its nuclear program is made all the more egregious by the fact that as the single largest contributor to the IAEA (support that is mandated in the JCPOA) United States taxpayers will be paying for a farce that is a direct threat to their own security."
Cruz, who has been an outspoken critic of the Iran nuclear deal since it was announced, argued the agreement is a matter of national security, not politics.
"This is not a partisan issue. It is not about President Obama's political legacy. It is about the future of our country, and that of our allies," he told TheBlaze. "We have to stop this disastrous deal."
In this picture released by an official website of the office of the Iranian supreme leader, Supreme Leader Ayatollah Ali Khamenei, center, attends a graduation ceremony of army cadets, in Tehran, Iran, Saturday, Oct. 5 2013. (AP/Office of the Iranian Supreme Leader)
The Parchin deal that Cruz referenced is a secret side agreement agreed upon by Iran and the IAEA. Top Obama administration officials previously informed frustrated members of Congress they would not be able to review the secret agreement before voting on the Iran deal.
The U.S. and the five other world powers who signed the Iran nuclear agreement were only briefed on the secret side deal, but White House officials said they were satisfied with the details provided to them.
Read more about the secret agreement between Iran and the IAEA here.
---