A Las Vegas man selling T-shirts with the message "shoot cops" stitched across the front says he's not encouraging anyone to use a weapon against police.
Francisco Carbajal said the phrasing on the shirts is meant as a way to remind people to video record, or "shoot," their interactions with cops in the wake of several controversial, officer-involved shootings in cities across the country, KLAS-TV reported.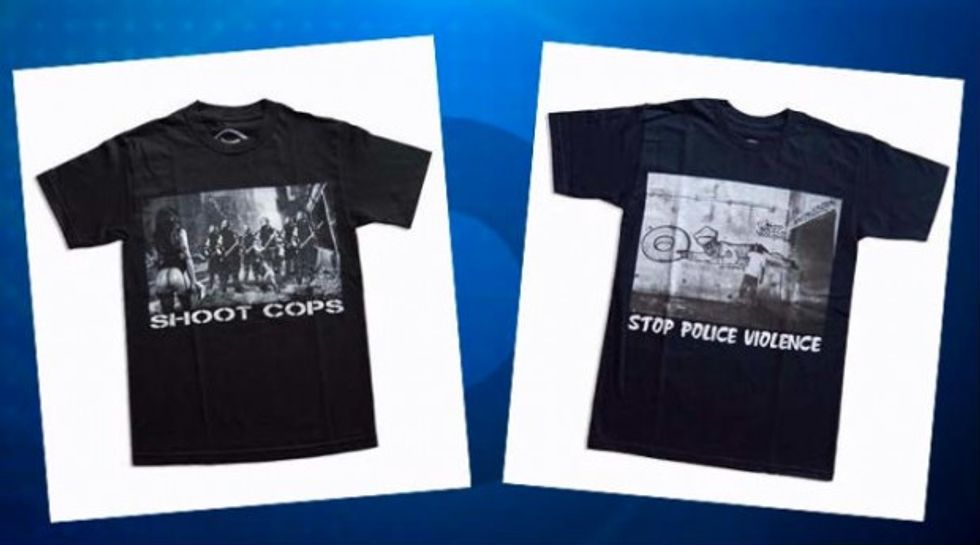 Image source: KLAS-TV
One of the objects that appears in the lower part of the image on the fronts of the shirts looks to be a camera.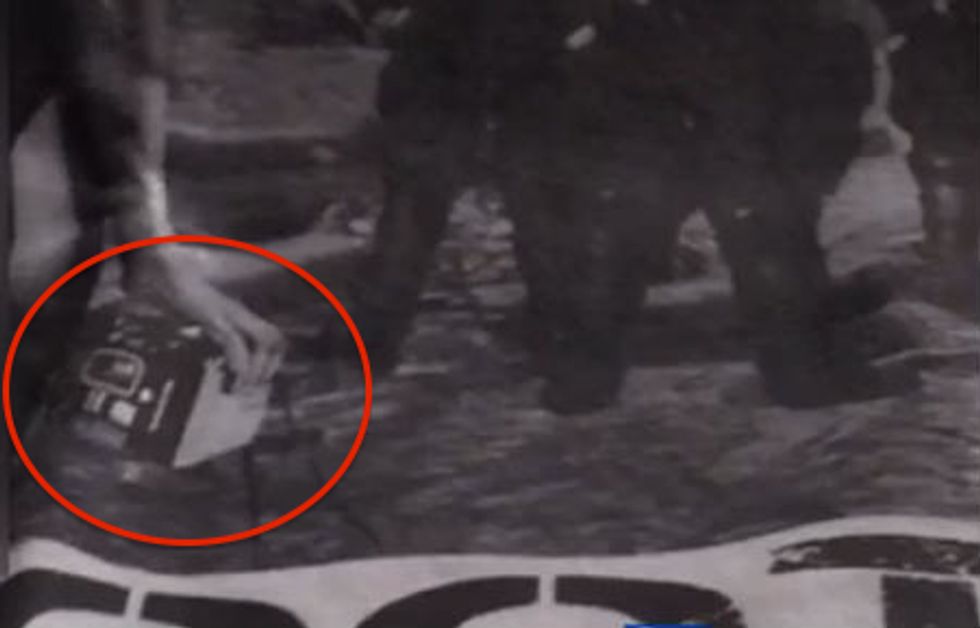 Image source: KLAS-TV
"We're not promoting violence," Carbajal told the station. "Our message is simple. Pull out your phone and record any interaction with a police officer."
"I see these kids and they're like, 'Yeah, eff the cops.' I'm like, no, no, no young brother. That's not what we're saying here. We have full respect for all police officers," he said. "Here is this message, and what I want you to get out of it is inform yourself."
Carbajal, who said he's never met a policeman who treated him with respect, said he intended for the shirts to have shock value, but vehemently denied crossing the line. But that didn't stop Las Vagas Police Lt. Randy Sutton from offering a much different take.
"He's playing word games and, as far as I'm concerned, what he's advocating is violence towards the police. Somehow, it became socially acceptable within the last year or so to be disrespectful to a police officer" Sutton said, referencing a number of protests against police killings in cities across the country.
"It's beyond disturbing; it's insulting," Sutton added. "It's camouflage. His message isn't about shoot the police with a camera. It's lies. It's garbage. It's trash. It's a lie."
"You can't fight violence with violence. It doesn't make any sense," Sutton said.
(H/T: KLAS-TV)
–
Follow Jon Street (@JonStreet) on Twitter