National Journal's Ron Fournier said he counted six "deceptions, deflections or flat-out untruths" in Hillary Clinton's most recent statements on her email scandal.
"Morning Joe" co-host Joe Scarborough asked Fournier on the air Wednesday how many "outright false" comments he counted from Clinton's highly discussed Tuesday press conference.
"Yesterday, I counted six," Fournier replied. "And what she's doing is following the script that Jennifer Palmieri laid out in that spin document last week that you could easily parse and see example after example of either deceptions, deflections or flat-out untruths."
He added, "If you're saying something that you know is untrue, that's a lie."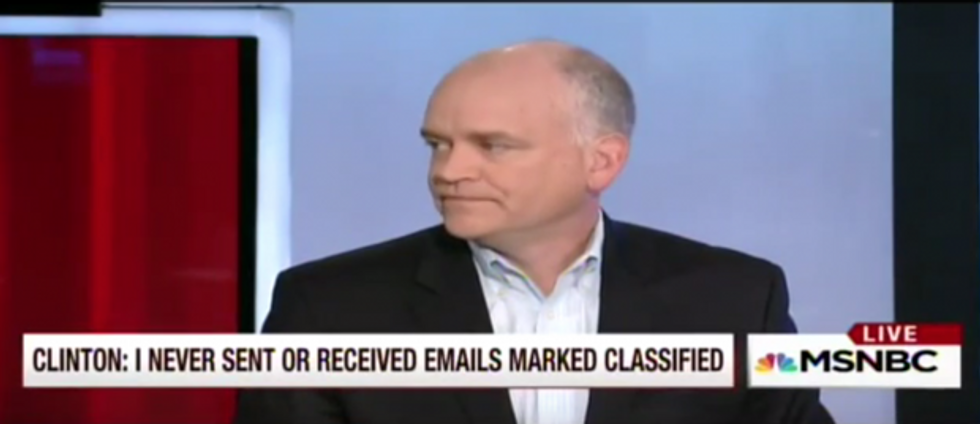 MSNBC
Fournier argued Clinton has to know by now that having a private server "off the books" for her email accounts was against federal policy.
He also said she "must know by now that it doesn't matter whether or not these documents were marked classified or not."
"There's been people prosecuted for mishandling classified documents that were not marked classified," he noted.
Scarborough mocked Clinton for claiming she voluntarily turned over her private server to the FBI after federal agents contacted her lawyer for the server and other materials.
"It's a long list," Fournier agreed, later adding, "She's paying a big price politically, and she might pay a big price criminally."
---