If NBA star Charles Barkley had to vote for the next president today, he'd vote for one of the many Republican candidates — Ohio Gov. John Kasich.
In an interview with ESPN's "Mike and Mike" radio show, Barkley said that while 99 percent of the time he will vote for a Democrat, there isn't a single Democratic candidate that he likes for 2016.
"I've never voted Republican, but right now, I like John Kasich, the governor [of] Ohio," he said. "He's the only person that I'm really paying attention to right now, to be honest with you."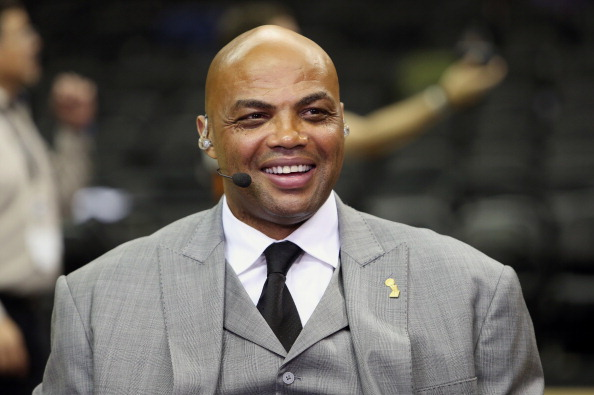 SAN ANTONIO, TX - JUNE 11: Former NBA player Charles Barkley before the game between the San Antonio Spurs and Miami Heat in Game Three of the 2013 NBA Finals on June 11, 2013 at AT&T Center in San Antonio, Texas. NOTE TO USER: User expressly acknowledges and agrees that, by downloading and or using this photograph, User is consenting to the terms and conditions of the Getty Images License Agreement. Mandatory Copyright Notice: Copyright 2013 NBAE (Photo by Joe Murphy/NBAE via Getty Images)
"I want to vote Democratic because they're more ... open-minded," he said. "But right now, if I had to vote today, I would probably vote for John Kasich, but I haven't made a decision."
Barkley said that while Donald Trump has always been "nice and cordial to" him, Trump is giving Hispanics a "bad rap."
"I live in Arizona. The Hispanics that I know are amazing people, they do work whites and blacks don't want to do when there's 120 degrees in Arizona," he said. "But to paint with a broad brush Hispanics, I think it's disingenuous."
Barkley did contend that there "needs to be some changes" on immigration, among a lot of other things.  
In February, Barkley again said that while he generally votes for Democrats, he was open to voting for Republicans in 2016. Speaking then to Sports Illustrated, Barkley said he was paying close attention to the race and liked former Florida Gov. Jeb Bush and New Jersey Gov. Chris Christie. In that interview he avoided discussing his thoughts on Democratic candidate Hillary Clinton.
"Ninety-nine percent of the time I vote Democrat, but there's not a Democrat in the race that I like," Barkley said during the more recent ESPN interview. "I would like to see Elizabeth Warren or the mayor of San Antonio [Julian Castro], those are the only two Democrats that I would vote for."
Listen to Barkley's entire interview on "Mike and Mike" here.