Republican presidential candidate Carly Fiorina lambasted the Transportation Security Administration Tuesday, leaving a scathing review of the federal agency on Yelp.
The former Hewlett-Packard CEO, who has surged in the polls following the first GOP debate, blasted the TSA as incompetent and suggested the agency was wasting the American taxpayer's money.
"The TSA spent $160 million of your taxpayer dollars on body scanners that have a 96% failure rate. Unfortunately, these stories of inept federal bureaucracies have become far too common," she wrote. "It is part of a pattern that confirms what we have known for a long time about our government: it has become too big, too powerful, and too corrupt to do its job. How long have our borders been insecure? How long have we known that the Chinese were going to hack our systems? How long has the Veterans Administration been a stain on our nation's honor?"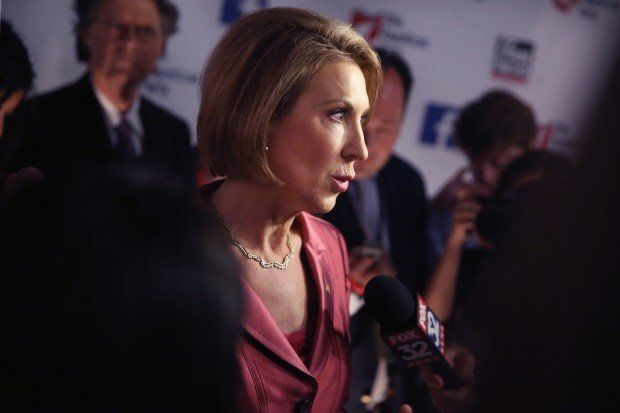 (Photo by Scott Olson/Getty Images)
"The American people are tired of a professional political class that speaks in platitudes and cannot get anything done. Whatever your cause, whatever your issue, whatever festering problem you hoped would be resolved, the political class has failed you," Fiorina continued.
She concluded, "Talking regularly and publicly about these problems is important but, unfortunately, we know a Yelp review is not enough. Our next President must be willing to embrace innovation and to put pressure on the political system. She must have a track record of challenging the status quo and cutting bureaucracies down to size so that we can finally fix the festering problems in our federal government."
22 people rated the review as "helpful," 14 as "funny" and 15 as "cool."
—
Follow the author of this story on Twitter and Facebook: