A giant deep-sea jellyfish, still considered relatively new to science that is rarely spotted, was captured on a ROV camera.
Responding to a thread on the site Reddit that asked "Divers and water lovers, What is something you've found while underwater that you can't explain or scared the hell out of you?" Phillip Trudeau posted an image.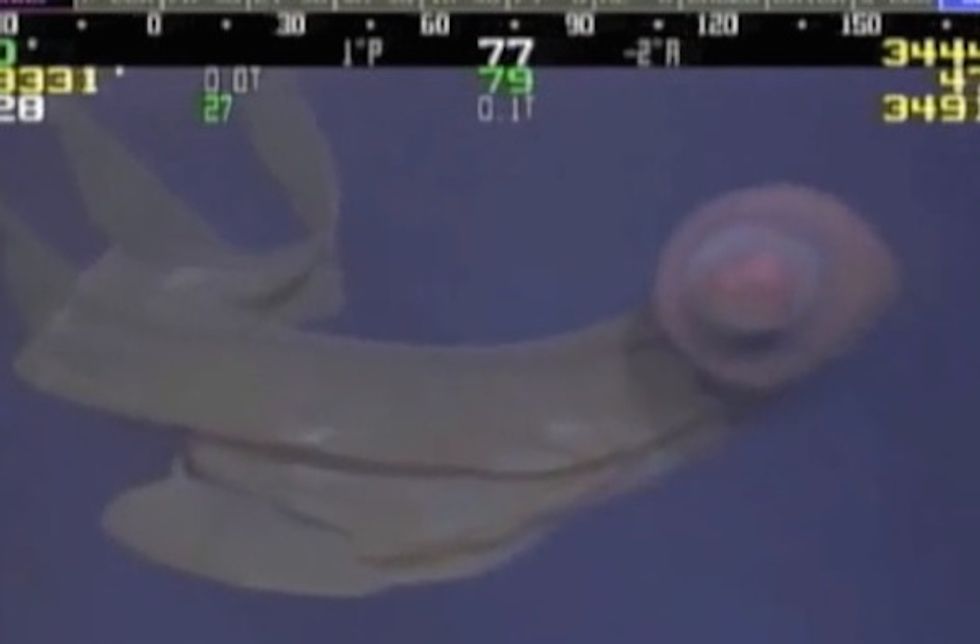 Image source: YouTube
He would go on to explain that the creature  was captured by a camera on an ROV he was operating at an undisclosed date.
Thanks to his fellow Redditors, the animal was identified as a Stygiomedusa gigantea.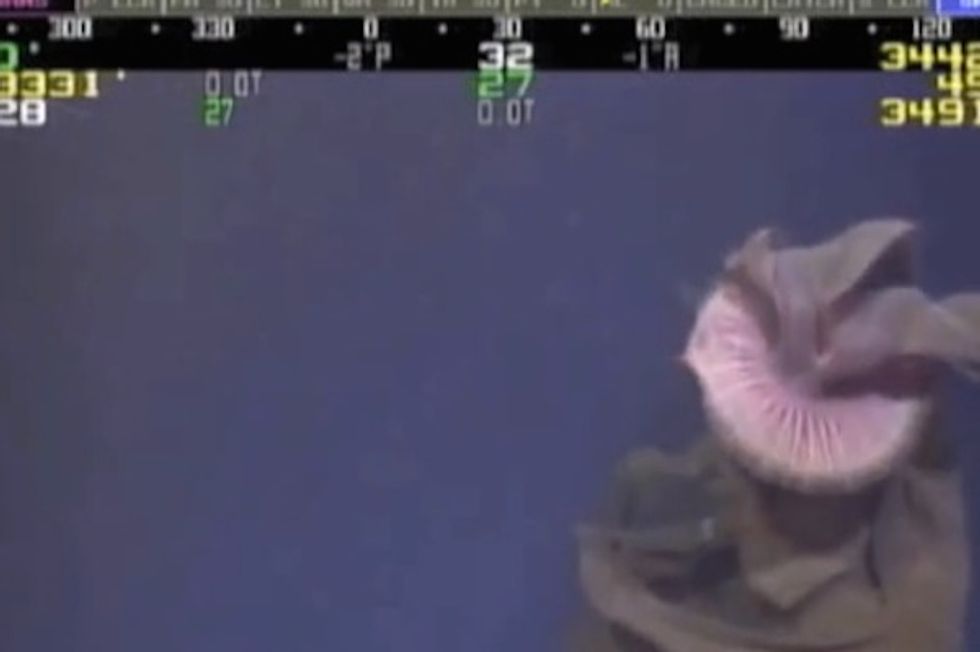 Image source: YouTube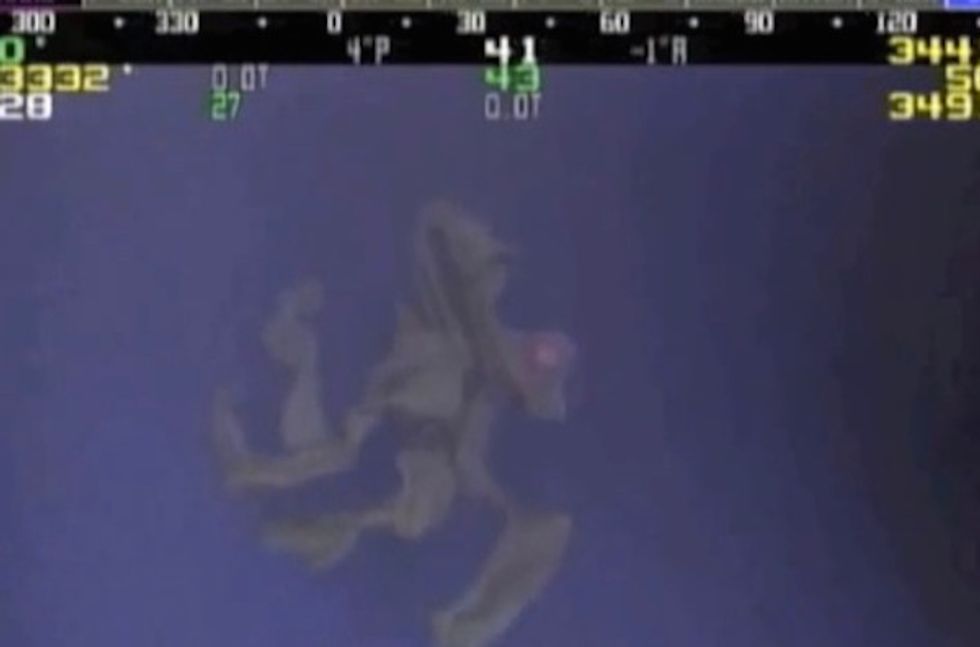 Image source: YouTube
Watch the footage captured at a depth of more than 3,000 feet:
According to the Smithsonian Institution, the umbrella of the Stygiomedusa gigantea can be over one meter in diameter. The researcher who first described a specimen of Stygiomedusa gigantea said it weighed about 90 pounds and had tentacles about 12 yards long.
The Smithsonian said that the species was discovered in the Antarctic Ocean in 1901, but the BBC noted that after about 114 sightings as of 2010, it had been found in all oceans except the Arctic.
"If we have unmanned vehicles regularly diving to 10,000' (My deepest job in the gulf anyway...) and some of the deepest trenches are 3 or 4 times that, I just can't imagine the volume in which there are places we haven't discovered, not to mention happening to run into moving creatures," Trudeau wrote on Reddit.