Following the release of a seventh undercover video in a series alleging Planned Parenthood sells aborted fetal tissue for profit -- the most recent video showing a former procurement technician discussing the harvesting of a brain from a late-term male fetus whose heart was still beating -- Glenn Beck compared the abortionists involved to Nazis.
"There's a show I've wanted to pitch to HBO for a very long time," Beck said on his radio program. "It's a horror story, and every episode starts with a scene like this. A guy is taking people ... and he's rounding everybody up into the gas chamber in Germany, and he's closing the door. You see the people pounding on the glass as the gas starts to go, and he lights up a cigarette. He's just completely oblivious to all of it. And then it goes into the title."
Beck said the rest of the episode shows the man at home with his family, and he's completely normal.
"And the whole point of the show is, how do you become this kind of monster? How can you be a regular person?" Beck asked. "Because those people [in Nazi Germany], they went home to their families. If you listen to the children of the guy who ran Auschwitz ... they say it was a normal upbringing. It was a normal family. How?"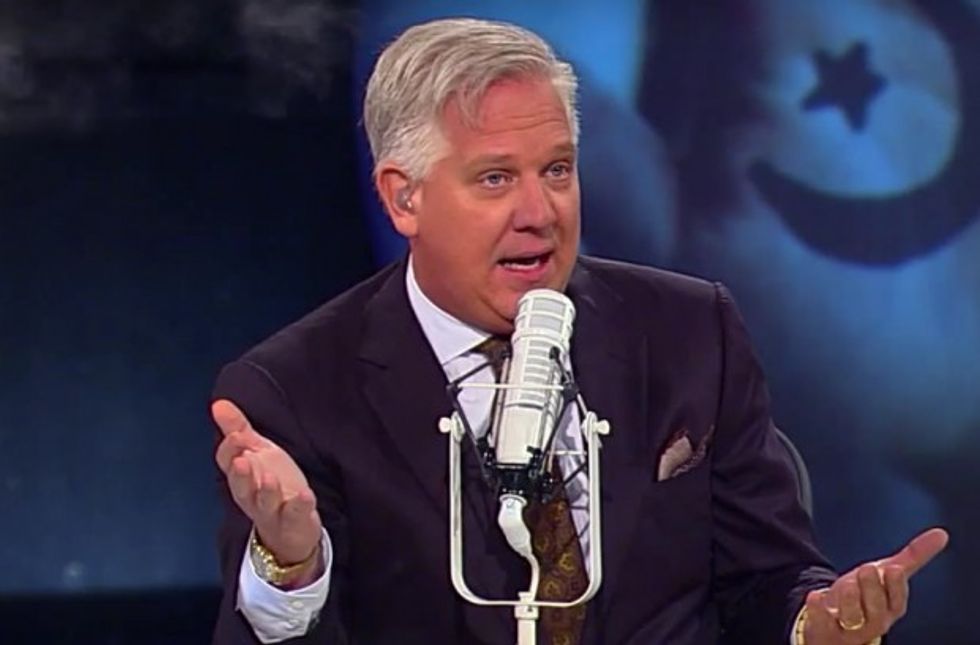 Glenn Beck speaks on his radio program August 20, 2015. (Photo: TheBlaze TV)
"You have to cross all kinds of lines," Beck continued. "These guys are no different. I'm sorry. But these doctors [at Planned Parenthood] who are saying, 'Hey, I want to show you something interesting. We're going to make the heart beat and I'm going to take the brain out of this living child,' you've crossed so many technicalities and closed so many doors so your subconscious doesn't torture you every night. You're a monster."
"You are no different than the guy who closed the door on the gas chamber," Beck added. "No different. They will tell you they're not monsters too. They tried to say that! Many of them got away with it."
Beck predicted that like those working in Nazi Germany, Planned Parenthood employees will justify their behavior by saying, "I was just doing a job" or, "It's what we believed was right at the time."
"I'm sorry," Beck said. "There are universal right and wrongs."
Beck's co-host Stu Burguiere said Planned Parenthood supporters also point to scientific advances that could be made through the utilization of fetal tissue, but the Nazis used scientific progress as a justification too. In fact, Burguiere said, many discoveries made by the Nazis are still used in hospitals to this day.
"You can advance medicine if you have no feel for human life," he said. "That doesn't make it right."
The full episode of The Glenn Beck Program, along with many other live-streaming shows and thousands of hours of on-demand content, is available on just about any digital device. Click here to watch every Glenn Beck episode from the past 30 days for just $1!