He allegedly attempted to steal a woman's purse and box of doughnuts, but his plan was foiled when several good Samaritans stepped in to help and detain the suspect until police arrived.
The aftermath of the attempted robbery in Nashville was captured on video and posted on Facebook Wednesday. The suspect, identified as Ezell Graham, immediately showed remorse for his actions during an emotional interaction with the female victim, Tempra Mosley.
"Sir, don't ever do that again," she said.
"Yes, ma'am," Graham replied as three men pinned him down.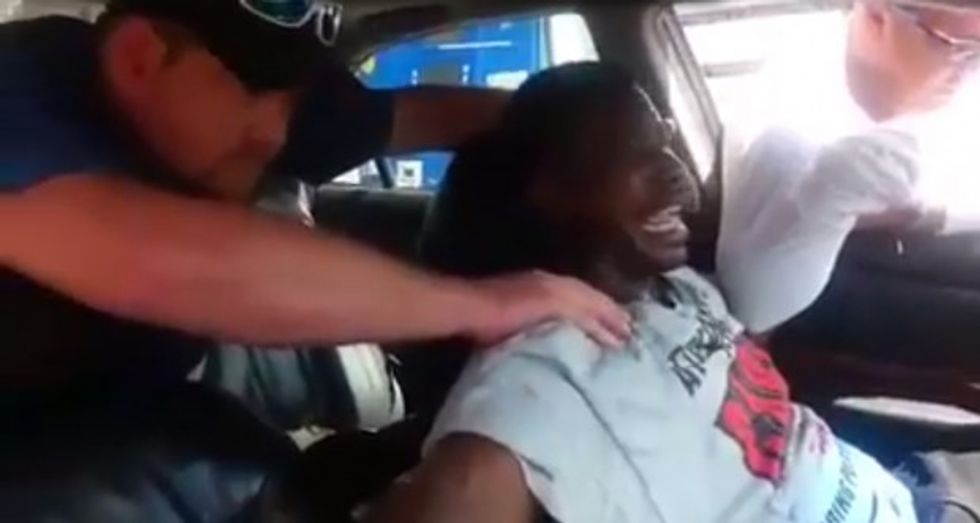 Facebook video screengrab
"In the name of Jesus, you don't have to do that. If you had asked me for anything, I would have helped you," she added. "You don't have to do this."
"I'm sorry, y'all, I can't help myself," Graham said while sobbing.
Graham was charged with theft of property, vandalism, burglary and resisting arrest over the incident. Graham is also reportedly suspected in at least four other robberies in Nashville.
Watch the emotional video below:
#VIRAL This was the intense scene at a Tiger market here in Tennessee after a suspect robbed a woman and was captured by three men.FULL STORY---> http://murfreesboro101.com/good-samaritans-restrain-accused-robber-west-nashville-gas-station/

Posted by Williamson County News on Wednesday, August 19, 2015
(H/T: Fox News Insider)
---