Comedian Bill Burr said he already misses Bruce Jenner following the former Olympic athlete's gender transition into Caitlyn during a politically incorrect comedic monologue on "Conan" Thursday night.
"I miss that guy. I miss him already," Burr joked. "He should've told us; he should've given us a chance to say goodbye."
Burr also lamented that it was considered "homophobic" to react with shock when Jenner suddenly became a woman after his legendary life and career as a man.
"You couldn't on any level be like, you know, 'what the f,' on any level — you couldn't say that or you're automatically homophobic," Burr said. "It's like, dude, I didn't hear your inner thoughts. I didn't know what you were doing."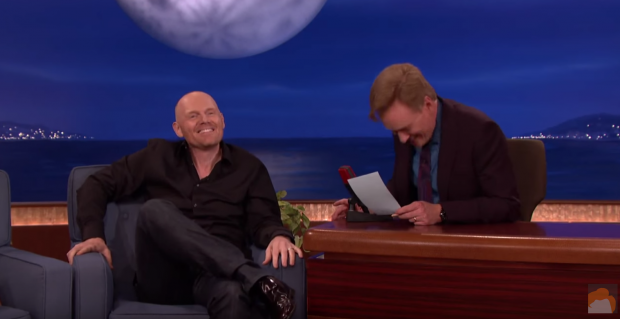 TBS
He then told host Conan O'Brien, "Dude, you shaved your beard off, people were like, 'Oh, my God, that's your chin? Wow!'"
"This guy walked out a dude, came back a woman," Burr joked, "and you're just supposed to be like, 'Oh yeah, so anyways, Caitlyn, as I was saying…'"
Burr also caught himself using the wrong pronoun when referring to Caitlyn Jenner and poked more fun at how offended people get if you use "him" instead of "her."
"God bless him," Burr said of Jenner. "God bless her — sorry! They really freak out about the pronouns too. You say, 'God bless him' and they're like, 'Her!'"
Watch the video via TBS:
---