"Straight Outta Compton," the movie detailing the rise of the hip-hop group N.W.A. was recently released, but not included in the film was Dr. Dre's reported violent history with women.
Dre, a rapper and record producer who was born Andre Young, co-produced the film that depicted the history of his former group, but allegations of his past actions with women have been reignited, despite the film's success.
"Twenty-five years ago I was a young man drinking too much and in over my head with no real structure in my life. However, none of this is an excuse for what I did," Dre, 50, told the New York Times. "I've been married for 19 years and every day I'm working to be a better man for my family, seeking guidance along the way. I'm doing everything I can so I never resemble that man again."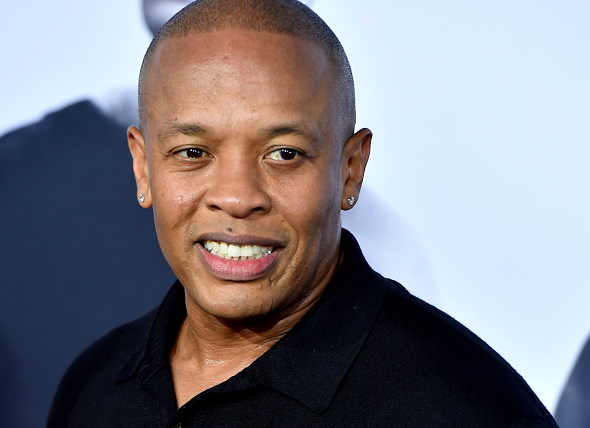 LOS ANGELES, CA - AUGUST 10: Rapper Dr. Dre arrives at the premiere of Universal Pictures and Legendary Pictures' 'Straight Outta Compton' at the Microsoft Theatre on August 10, 2015 in Los Angeles, California. (Photo by Kevin Winter/Getty Images)
"I apologize to the women I've hurt. I deeply regret what I did and know that it has forever impacted all of our lives," he said.
Hip-hop journalist Dee Barnes renewed Dre's controversial past with an essay in Gawker, a news and gossip blog, detailing the night the rapper reportedly brutally assaulted her. Barnes wrote that she recalled while she was being choked by Dre, she thought, "Oh my god. He's trying to kill me."
Dre has also been accused of abusing his former fiancee, R&B singer Michel'le.
"Why would Dre put me in it? If they start from where they start from," she told VladTV of why she wasn't surprised her abuse wasn't included in the film. "I was just a quiet girlfriend who got beat up and told to sit down and shut up."
According to CNN, Michel'le recently recounted in an interview the time she said Dre gave her her first black eye. She said the two laid in bed and cried.
"That was the only time he ever said he was really sorry," she said. "And he said, 'I'll never hit you in that eye again, okay?'"
Apple bought Dre's music company, Beats, last year for $3 billion, and the rapper still works at the company as a top consultant. Afterward, Dre dubbed himself the "first billionaire in hip-hop."
"Dre has apologized for the mistakes he's made in the past and he's said that he's not the same person that he was 25 years ago," Apple said in a statement to the New York Times. "We believe his sincerity and after working with him for a year and a half, we have every reason to believe that he has changed."
The summer biopic topped the box office charts last week when it opened at $56.1 million, according to the New York Times.