Speaking to a crowd of more than 20,000 in Mobile, Alabama, Donald Trump had a confession to make: he may never eat Oreos again.
Trump, during his bid for the Republican presidential nomination, has been outspoken about his displeasure of American companies moving overseas to China and Mexico, and his sentiments were expressed in full once again during his campaign stop in Alabama Friday night.
"You know, Mexico is the new China," Trump told the crowd, referencing the recent decision by Nabisco to move its factories there.
"I love Oreos. I'll never eat them again. Okay? I'll never eat them again," Trump said. "No, Nabisco closes the plant, they just announced a couple of days ago, in Chicago and they are moving the plant to Mexico. Now, why?"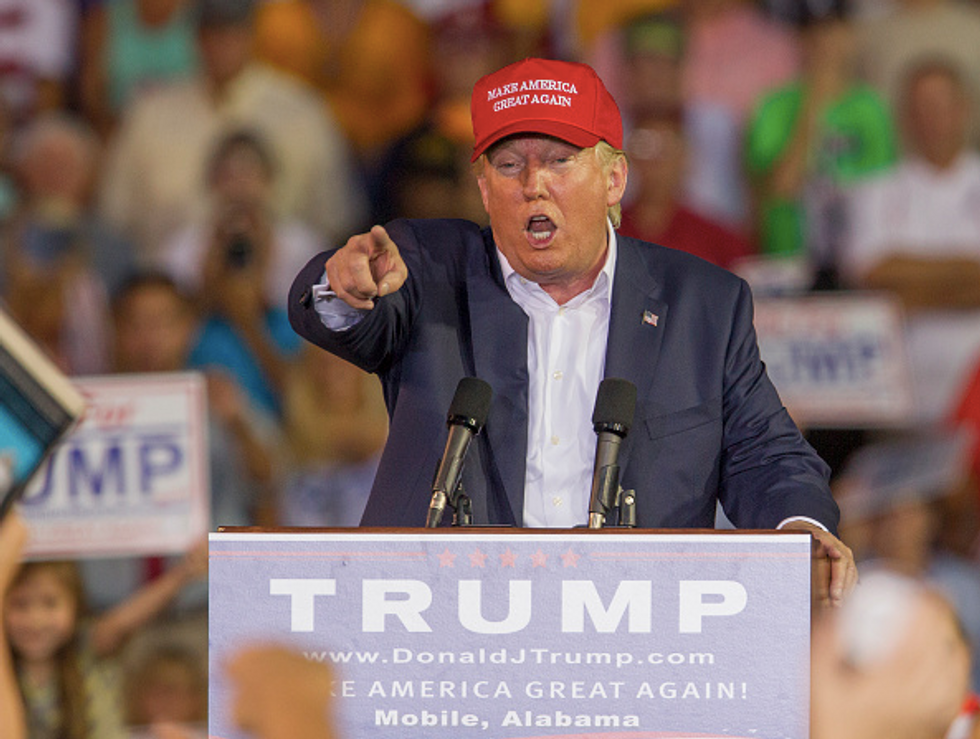 MOBILE, AL- AUGUST 21: Republican presidential candidate Donald Trump speaks during a rally at Ladd-Peebles Stadium on August 21, 2015 in Mobile, Alabama. The Trump campaign moved tonight's rally to a larger stadium to accommodate demand. (Photo by Mark Wallheiser/Getty Images)
Trump had originally announced his boycott of Oreos on Monday to a group of reporters while he waited to find out if he had been picked for jury duty.
"I'm not eating any more Oreos," he promised then.
On Friday, Trump criticized Boeing for having factories in China as then they'd get the copyright and intel, according to Trump.
"I don't blame China. I respect them," Trump said. "I'm not angry at them. I'm angry at our leaders for being so stupid. I'm not angry at China."
Oreos — more specifically, Nabisco — caused the ire of the billionaire presidential contender after the company announced its decision not to invest the $130 million for a factory upgrade and will move production across the county's southern border into Mexico. Nabisco also recently shut down its Philadelphia factory in an effort to expand factories in Virginia and New Jersey, although union members believe their jobs will eventually be outsourced to Mexico as well.
Watch Trump's remarks courtesy of Mediaite here.