Famed attorney and Harvard Law professor Alan Dershowitz doubled down on his recent criticism of the Iran deal on Tuesday, challenging the Obama administration to a series of Lincoln-Douglas style debates on the subject.
"This is the most important foreign policy decision of the century, and we ought to be making this decision after a full debate," Dershowitz said on The Glenn Beck Program. "But instead, the administration has engaged in name-calling and petty attacks on people like [Israeli Prime Minister Benjamin Netanyahu] and others who oppose this deal. Let's have debates instead of name-calling."
Dershowitz said the deal "endangers the welfare of the United States" and "guarantees that Iran will get nuclear weapons after about eight and a half years."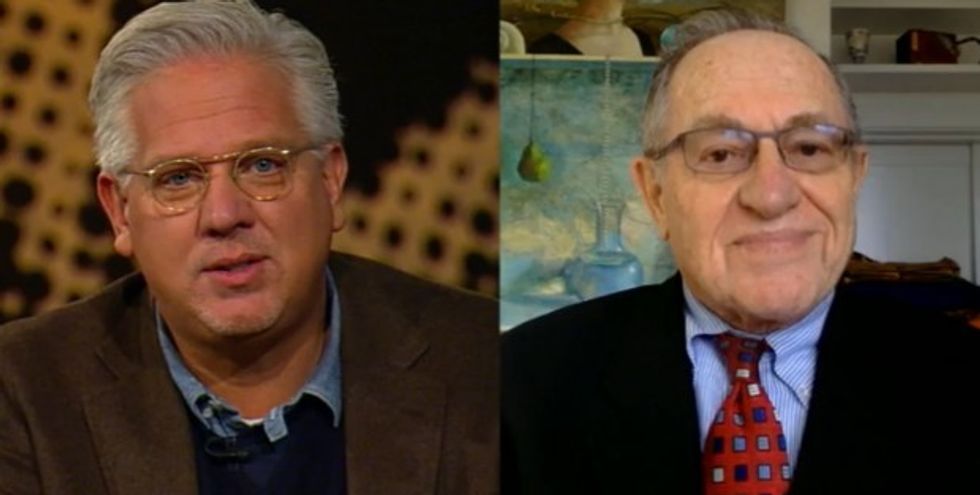 Attorney Alan Dershowitz appears on The Glenn Beck Program August 25, 2015. (Photo: TheBlaze TV)
When Beck asked why President Barack Obama would be so supportive of such a deal, Dershowitz said he believes Obama truly thinks "it's a good thing."
"I'm not in any way demeaning his good faith, although he's demeaning mine," Dershowitz said. "He's talked about people who oppose the deal as 'crazies,' as 'war mongers.' He's engaged in name-calling because he refuses to debate on the merits."
Dershowitz said the agreement should've been a treaty because it is a long-term obligation of the United States, and as such it should have required the support of two-thirds of the Senate.
"Instead the president has manipulated it so all he needs is one third, plus one of one house, over the objection of the vast majority of Americans," Dershowitz remarked. "That's not the way democracy is supposed to work."
The famed professor encouraged Beck's audience to "petition their government for a redress of grievances under the First Amendment," and not to worry about being called "unpatriotic."
"You're being patriotic if you oppose a bad deal that's bad for America and bad for its allies," he concluded.
[mlbvideo content_id=409736183]
The full episode of The Glenn Beck Program, along with many other live-streaming shows and thousands of hours of on-demand content, is available on just about any digital device. Click here to watch every Glenn Beck episode from the past 30 days for just $1!