New surveillance video from an art museum in Taiwan shows the moment a 12-year-old boy trips and lands his fist through a 350-year-old work of art that was worth $1.5 million.
Oops.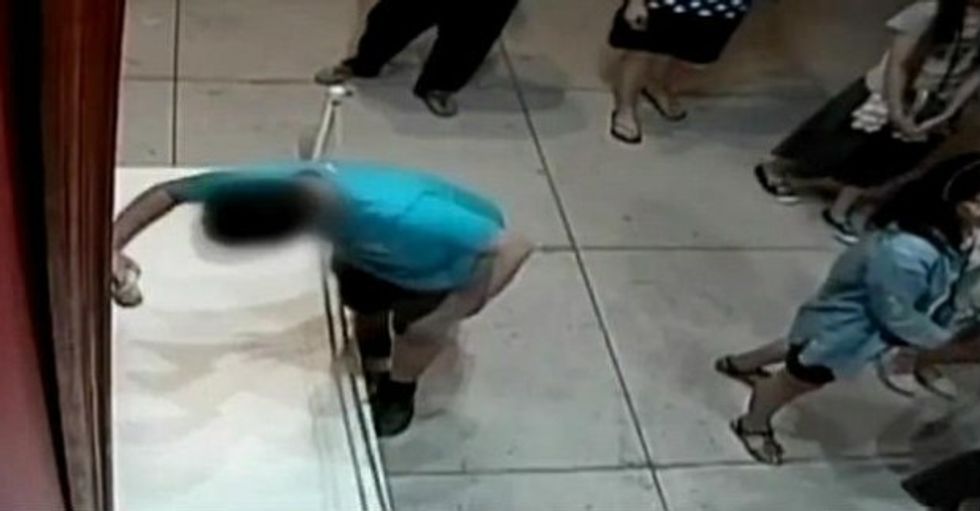 Image source: Huashan 1914 Creative Park
It happened at "The Face of Leonardo, Images of a Genius" exhibition at Huashan 1914 Creative Park in Tapei on Sunday as the group the 12-year-old was with made its way past the $1.5 million Paolo Porpora painting "Flowers," guarded by a rope barrier in front, Focus Taiwan reported.
But the protective measure wasn't enough to stop the boy who appears to have lost his balance and then tried to prop himself back up using his hand. The boy's efforts not to fall on the floor were successful, but came at great expense.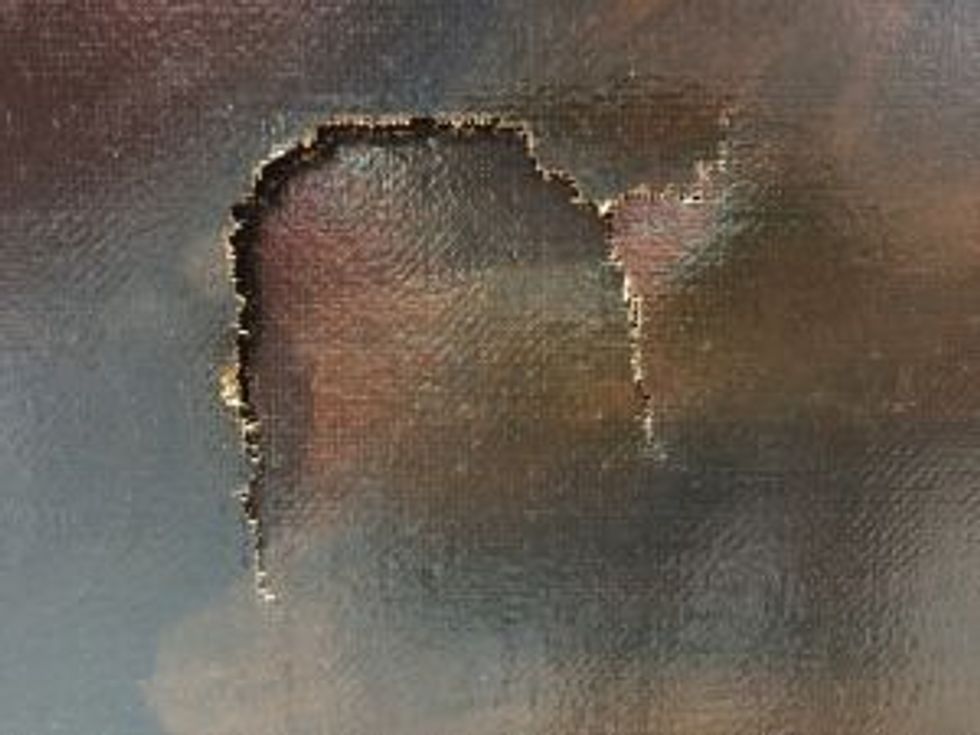 Photo credit: TST Art of Discovery
Andrea Rossi, the exhibition curator, asked that the boy's parents not be held responsible for paying for the restoration as a result of the damage. Exhibition organizers will ask the insurance company to incur the restoration costs and compensation to the owner of the painting.
But as TST Art of Discovery, the group that organized the exhibition, pointed out, there's really no way of fully restoring the 17th century masterpiece.
Painting by Paolo Porpora mentioned in my previous tweet! pic.twitter.com/00xwgqtqaX

— Andrew Newman (@irishpianoman) August 25, 2015
"All 55 paintings in the venue are authentic pieces and they are very rare and precious," the group wrote on its Facebook page, according to Focus Taiwan. "Once these works are damaged, they
are permanently damaged. We hope that everyone can protect these precious artworks with us."
The painting was being sent to Italy for restoration work.
See the moment, caught on surveillance video, when a 12-year-old accidentally damages this 350-year-old million dollar masterpiece:
(H/T: Daily Mail)
–
Follow Jon Street (@JonStreet) on Twitter