Police in Lubbock, Texas, responded to a report of a man attacking a Walmart employee and found suspect welding a bat and knife outside. Raw dashcam footage captured the moment officers took down the suspect using "less-lethal" munitions, or more specifically, a beanbag round fired from a 12-gauge shotgun.
"Listen to me, put the knife down! Put the damn knife down! Put it down! Just throw it," an officer is heard saying in the video.
Moments later, a beanbag round fired by one of the cops hits the suspect, identified as Martin Salazar Hernandez, directly in the head. He went to the ground and officers were able to arrest him.
Lubbock Police Department Assistant Chief Greg Stevens said Hernandez was transported to the hospital and was in stable condition.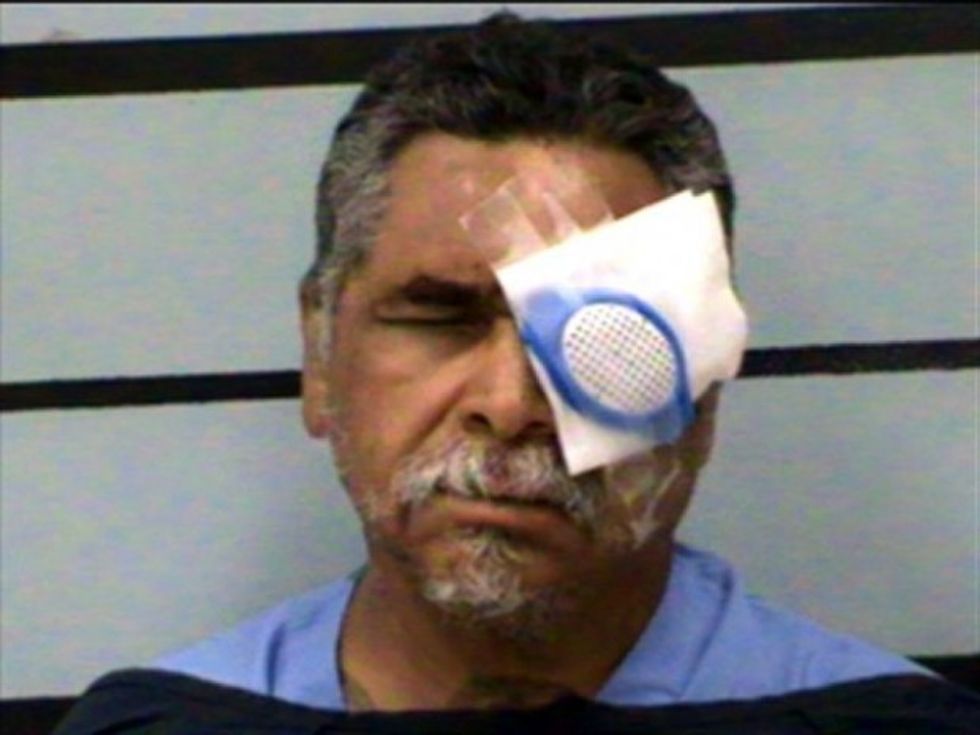 Photo: Lubbock County Sheriff's Office
The Avalanche-Journal quoted Stevens as saying, "I'm not going to make any determination as to whether this incident is justified or not. It is an ongoing investigation."
"But very early, we're going to put the videos out from the police cars to make sure that we're ahead of it and that you understand that we are conducting the investigation and from what we can see from the preliminary inquiry, the officers followed policy," he added.
---