Country music star Toby Keith brought a 35-year American war veteran up on stage with him and sang two of his most popular hits, "American Soldier" and "Courtesy of the Red, White and Blue," in honor of him.
During a concert in Charlotte, North Carolina, on Friday, Keith welcomed 93-year-old retired Lt. Col. Harry Frizzell, of Oklahoma to the stage so that his audience could "see what a true American hero looks like," CMT News reported.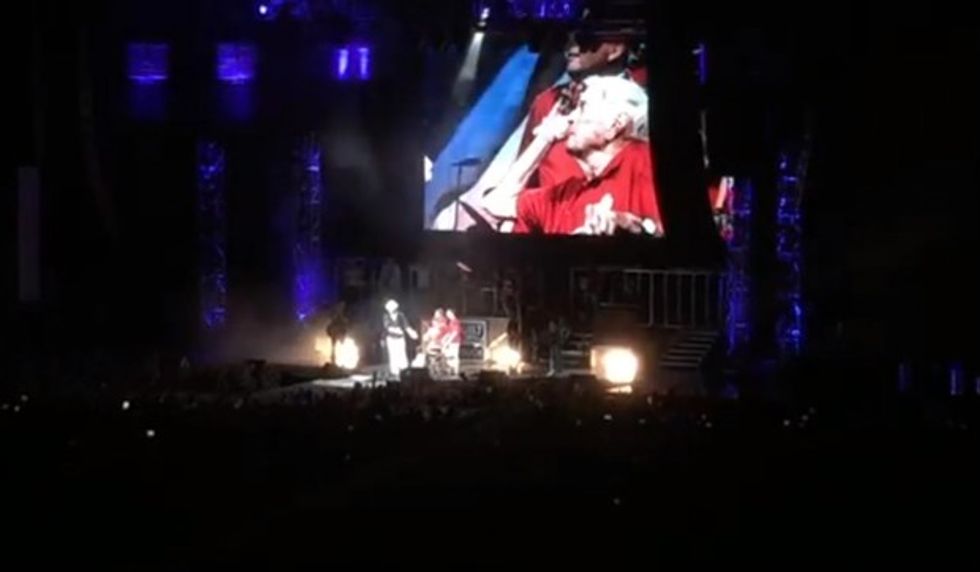 Image source: YouTube
Keith introduced Frizzell as a veteran who served in the U.S. military for 35 years and fought in three different wars: World War II, the Korean War and the Vietnam War.
As the country music artist finished singing the two songs, he handed Frizzell the microphone.
"I would like to say just a few letters here," Frizzell told a cheering audience. "God bless America."
That's when Keith appeared to get emotional. Keith is seen on video bending over as he is overcome with emotion. Moments later, he stands upright again, and uses his fingers to dab his eyes.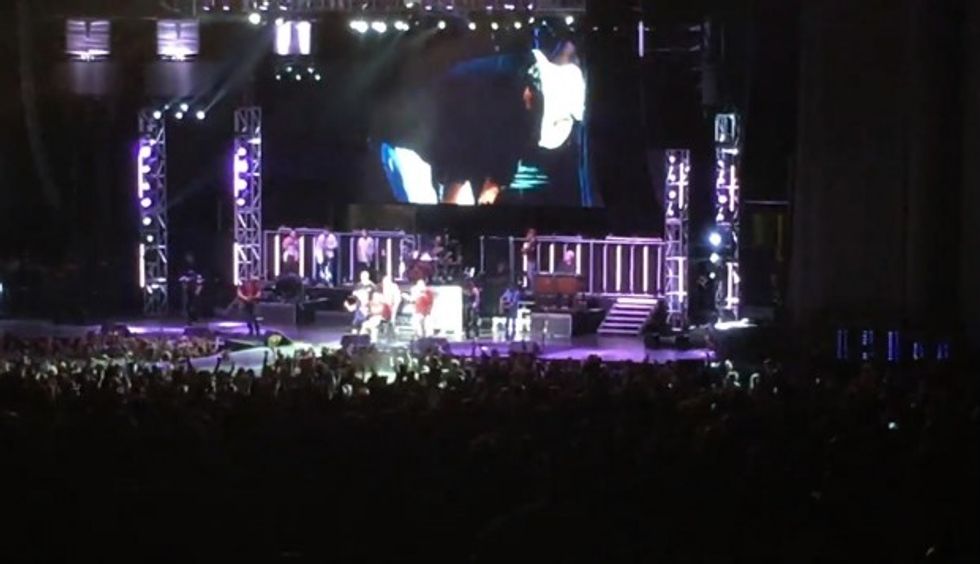 Image source: YouTube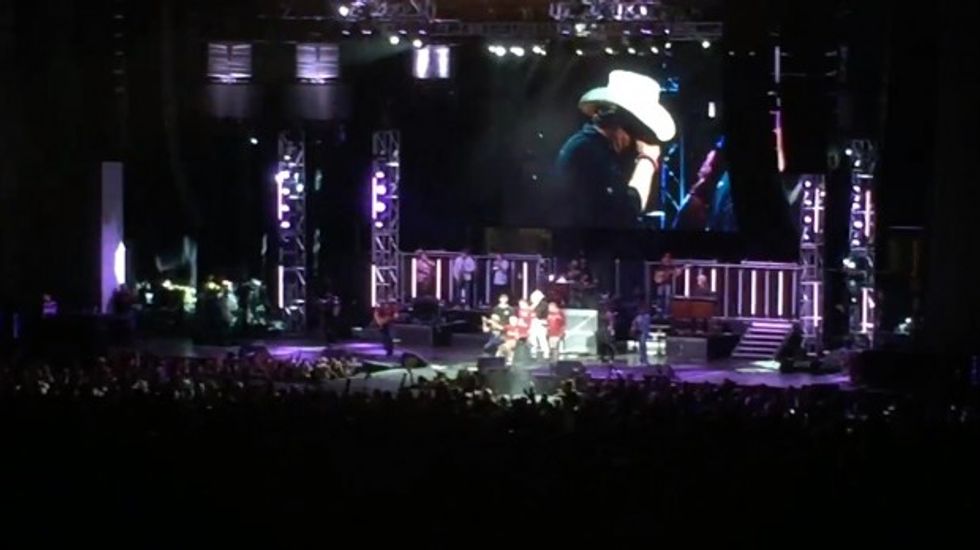 Image source: YouTube
Watch the moments on video, titled "An amazing patriotic encore by Toby Keith," which included Keith's performance of both songs:
(Relevant portion begins around the 10:18 mark) 
(H/T: CMT News)
–
Follow Jon Street (@JonStreet) on Twitter