A United Nations-funded school in Syria took down its Facebook page after it was exposed as having posted cartoons promoting car-ramming attacks against Jews.
U.N. Watch, a Geneva-based group that tracks anti-Israel activity at the U.N., issued a protest Monday to U.N. Secretary-General Ban Ki-moon over the caricatures that appeared on the Facebook page of the United Nations Relief and Works Agency's Rameh school, based in the Jaramaneh camp outside Damascus.
U.N. Watch said it was "gravely concerned that the U.N.'s special relief agency for Palestinians [UNRWA], which received some $400 million from the U.S. last year in exchange for its signed promise to refrain from supporting terrorism and to uphold neutrality, is nevertheless disseminating crude, anti-Semitic caricatures on the Internet that incite to the murder of Jews."
The cartoons, originally posted in March, depicted terrorist attacks against Jews using vehicles, calling it a "car intifada."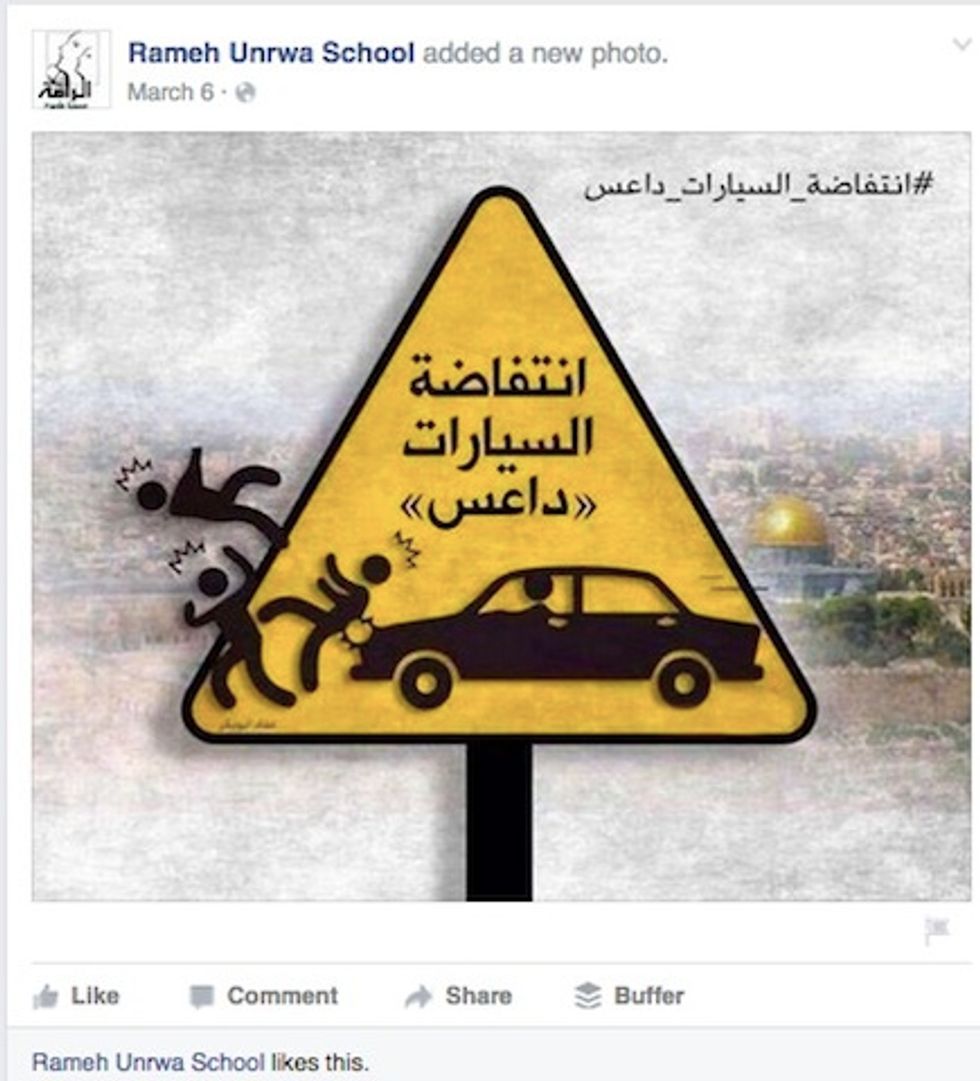 This cartoon encouraging car attacks on Israelis was posted on a U.N.-funded school's Facebook page. (Screenshot via U.N. Watch)
Another cartoon "resorts to classic anti-Semitic imagery, depicting a hook-nosed ultra-Orthodox Jew dressed in black, with a Star of David marked on his black hat," U.N. Watch said.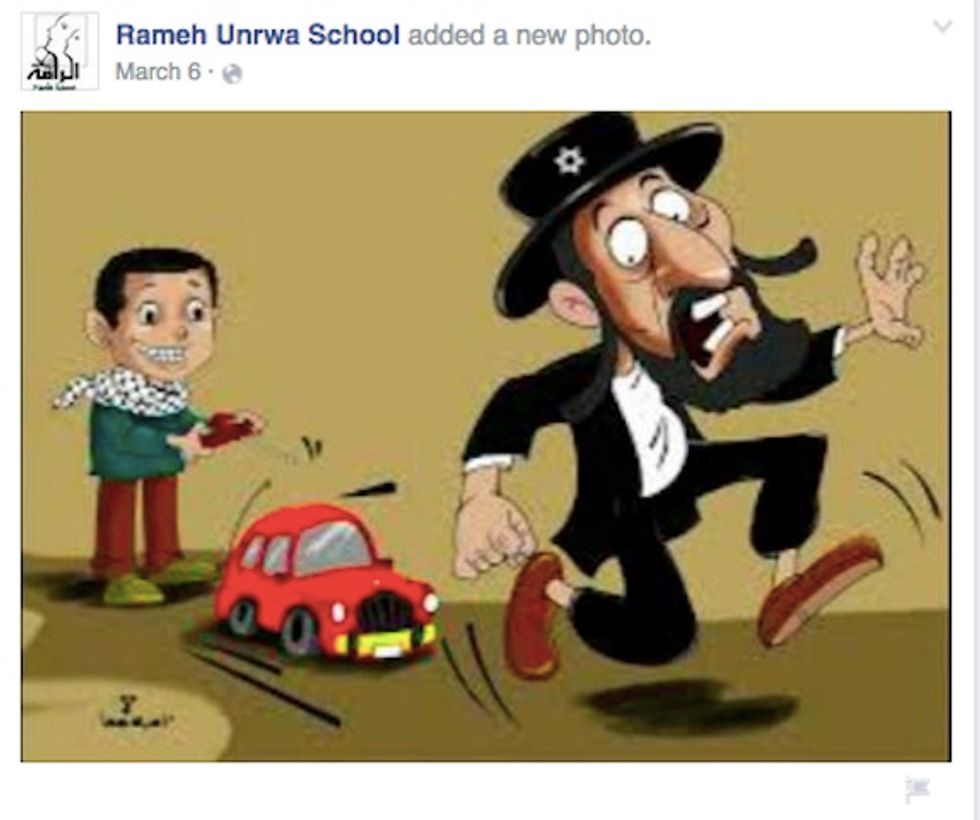 Screenshot via U.N. Watch
"The U.N. cannot demand more and more funding for UNRWA from the U.S. and others while this agency aids, abets and incites to terrorism, murder and anti-Semitism," the monitoring organization wrote to the United Nations leader.
Israel saw a string of Palestinian vehicular assaults last fall. One attack in October in Jerusalem killed a U.S. citizen, 3-month-old Chaya Zissel Braun, and 22-year-old Ecuadoran citizen Karen Jemima Mosquera.