A 20-year-old woman has been accused of keying the cars of her ex-boyfriend and another woman, but it appears she made in error in the message she tried to convey.
According to WTNH-TV, Shannon Csapilla was arrested for keying two vehicles and puncturing holes in the cars' tires. On the woman's car, police say, Csapilla scratched out the word "wore."
Police believe she left out an "h."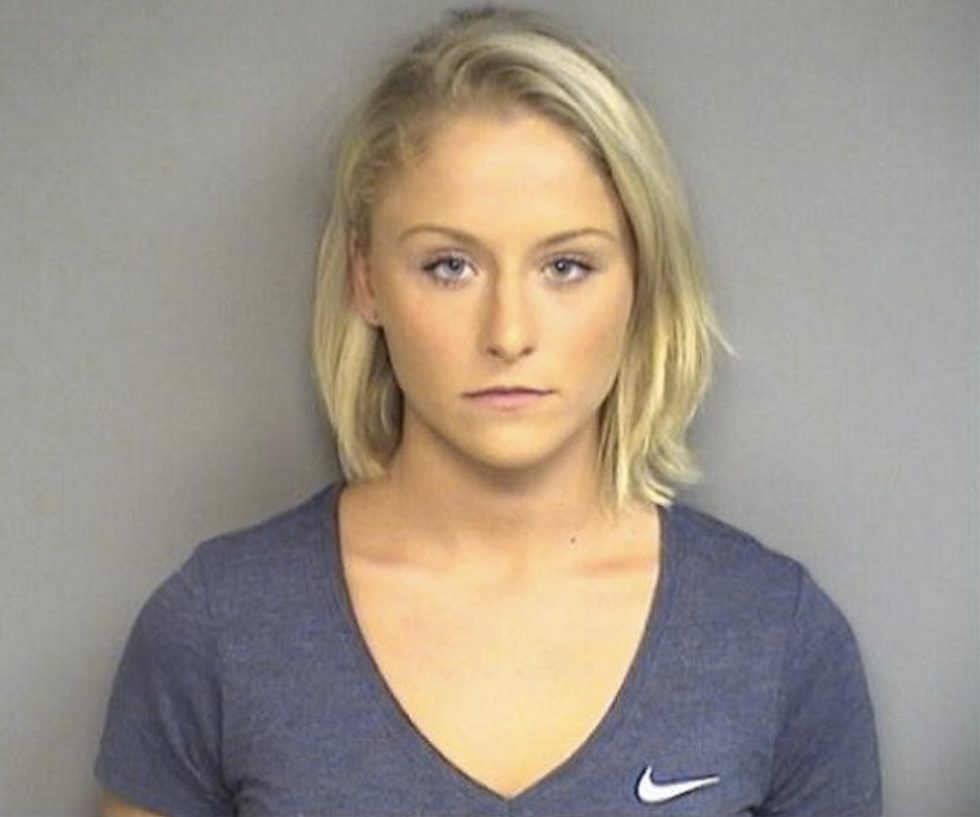 Image source: WTNH-TV
The woman was reportedly friends with Csapilla, at least prior to the incident. She was believed to be in a relationship with Csapilla's ex-boyfriend, according to the Stamford Advocate.
Stamford police officers told WTNH that Csapilla denied damaging the vehicles, but officers had obtained threatening messages she allegedly sent to her ex and to the other woman prior to the incident. The Stamford Advocate reported that in at least one message, Csapilla admitted the crime to her ex-boyfriend.
Csapilla arrived at the police station at the request of officers for questioning, but police said she was uncooperative.
She has been charged with two counts of first-degree criminal mischief and was released on a $10,000 bond. She is not allowed to make contact with her ex-boyfriend or the other woman until after her court appearance.
Before her arrest, when she left the police station after questioning, WTNH reported that Csapilla had taken a Snapchat of the building and captioned it, "Stamford police have nothing on me." A recipient of that message alerted the authorities.  
"Unbeknownst to her, we did have enough and we obtained two arrest warrants from a judge and took her into custody at her home," Lt. Diedrich Hohn told the Advocate.