The person thought to be the leader of the Islamic State Hacking Division, a wing of the terror group known for posting kill lists with the names and addresses of U.S. military personnel, is believed to have been killed in a U.S. airstrike.
A U.S. official told CNN Wednesday that there was a "high level of confidence" British-born Junaid Hussain was killed in a drone strike this week. Hussain was targeted by a U.S. drone while traveling in a vehicle in Syria, officials told the news outlet.
A member of Ghost Security, a hacking group that works with the U.S. government and combats the Islamic State online, told TheBlaze that without a doubt Hussain was the individual behind the Islamic State Hacking Division.
"I am confirming to you 100% that he is the Leader of the Islamic State cyber caliphate," a Ghost Security member, who goes by DigitaShadow, told TheBlaze.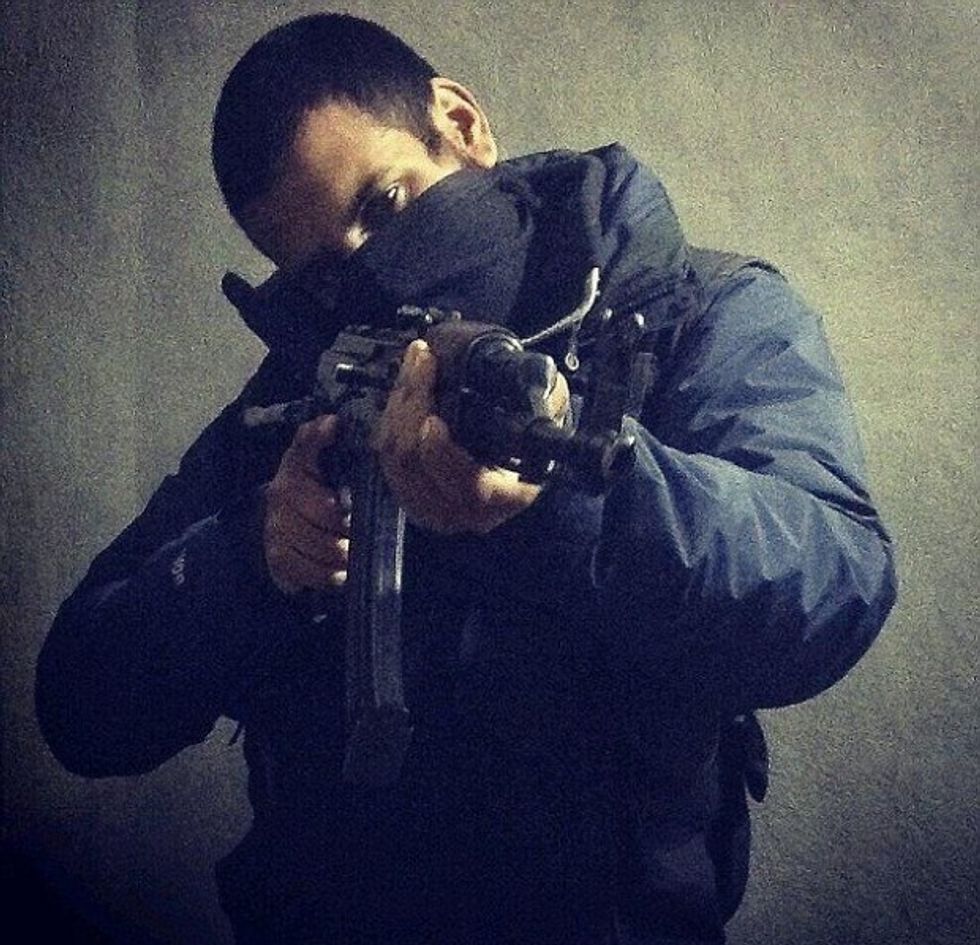 Image source: Twitter
DigitaShadow further noted that Islamic State sympathizers have been trying to reach him online to no avail.
"We have made many attempts to contact abu hussain using infiltrator accounts and have received zero response," the person added.
A spokesperson for the Defense Department told TheBlaze that he could only say "as part of our ongoing Coalition effort to target and degrade ISIL, we did conduct strikes over the past few days."
The Islamic State Hacking Division was known primarily for posting hit lists of U.S. military and government officials online. The group claimed earlier this month that it had breached U.S. security and posted names, addresses, and credit card information belonging to servicemen, calling for lone wolf attacks against them.
In an interview with TheBlaze, a representative for the group, believed to have been Hussain, issued a warning to America, promising that "very soon" followers of the organization would retaliate for overseas bombings targeting the terror organization.
Earlier today, TheBlaze published a warning to the Islamic State Hacking Division from Ghost Security.
"They are technically outmatched and they can not hope to win this war. We will not relent until the last daesh is held accountable for their crimes against humanity," a representative for the group said. "If it takes months or years we will be there every step of they way to ensure their defeat."
"Test us and you shall fail."
This story has been updated.
—
Follow the author of this story on Twitter and Facebook: