With the threat of a government shutdown hanging over their heads, Sen. Ted Cruz (R-Texas) doesn't trust Republican leaders who proclaim they want to defund Planned Parenthood.
So the Republican presidential hopeful called for backup Tuesday from more than 1,000 pastors and religious leaders and urged them to "preach from the pulpit" to garner public support for an amendment attached to November's federal budget bill.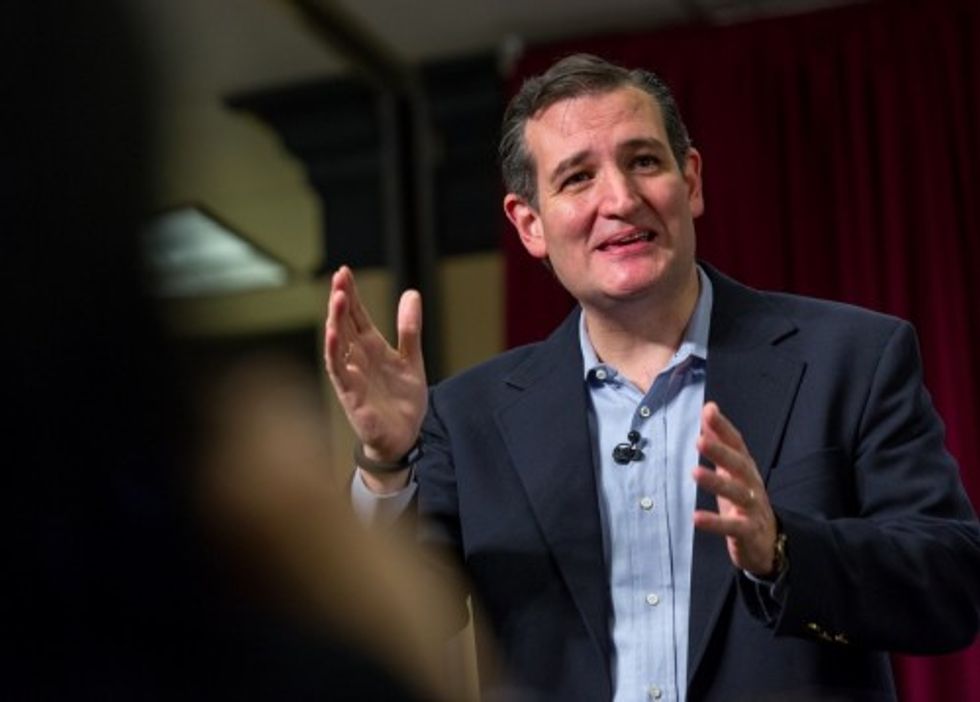 Sen. Ted Cruz (R-Texas) speaks to the South Carolina Tea Party Coalition convention, Jan. 18, 2015 in Myrtle Beach, S.C. (Richard Ellis/Getty Images)
"We have a moment where we can stand together and act, and all we need is for our elected leaders to actually do what they said they would do," Cruz said, according to Huffington Post. "They campaigned promising to defend the right to life. Now is the moment where we distinguish word from action."
Senate Republicans already held a vote on Planned Parenthood that called for the termination of federal funds which the Democrats were able to block earlier this month. With an amendment attached to the budget, another government shutdown could occur — a move that would resonate throughout the 2016 election.
"The leadership of both parties, both the Democrats and Republicans, want an empty show vote," Cruz said on Tuesday's conference call. "They want a vote on Planned Parenthood that has no teeth or no consequence, which allows Republicans to vote for defunding, Democrats to vote for continuing funding, and nothing to change. But the leadership of both parties have publicly said they do not want the vote tied to any legislation that must pass."
If the bill is attached to the budget and the government does shut down, Cruz said, it would be the fault of President Barack Obama, not the GOP.
"It will be a decision of the president's and the president's alone whether he would veto funding for the federal government because of a commitment to ensuring taxpayer dollars continue to flow to what appears to be a national criminal organization," Cruz said.
(H/T: Huffington Post)