Louisiana Gov. Bobby Jindal penned a letter to President Barack Obama this week making a simple request: don't use your speech marking the 10th anniversary of Hurricane Katrina to push an agenda on climate change.
"I would ask you to respect this important time of remembrance by not inserting the divisive political agenda of liberal environmental activism," Jindal wrote.
"A lecture on climate change would do nothing to improve upon what we are already doing," the governor, a 2016 Republican presidential candidate, added. "Quite the opposite; it would distract from the losses we have suffered, diminish the restoration efforts we have made, and overshadow the miracle that has been the Louisiana comeback."
The president didn't listen.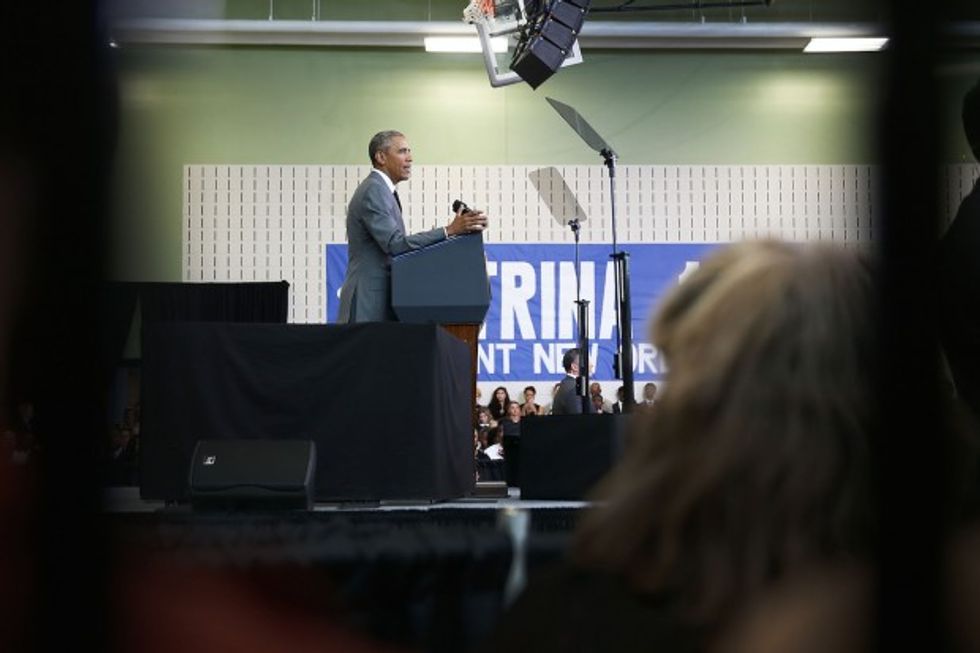 U.S. President Barack Obama speaks during an event to mark the 10th anniversary of Hurricane Katrina on August 27, 2015 in New Orleans, Louisiana. (Photo by Joe Raedle/Getty Images)
During his speech in New Orleans Thursday, Obama used the opportunity to discuss what he contends to be a threat from global warming.
"[W]e're going to see more extreme weather events as the result of climate change -- deeper droughts, deadlier wildfires, stronger storms," the president said. "That's why, in addition to things like new and better levees, we've also been investing in restoring wetlands and other natural systems that are just as critical for storm protection."
"So we've made a lot of progress over the past 10 years.You've made a lot of progress. That gives us hope. But it doesn't allow for complacency. It doesn't mean we can rest," Obama added.
In his speech, Obama also told Congress to pass a budget when members return from recess and not force the government to shutdown based on "ideological demands."
—
Follow the author of this story on Twitter and Facebook: