Just hours after a federal appeals court upheld a ruling that mandated a Kentucky clerk to issue gay marriage licenses, she has reportedly once again defied the order.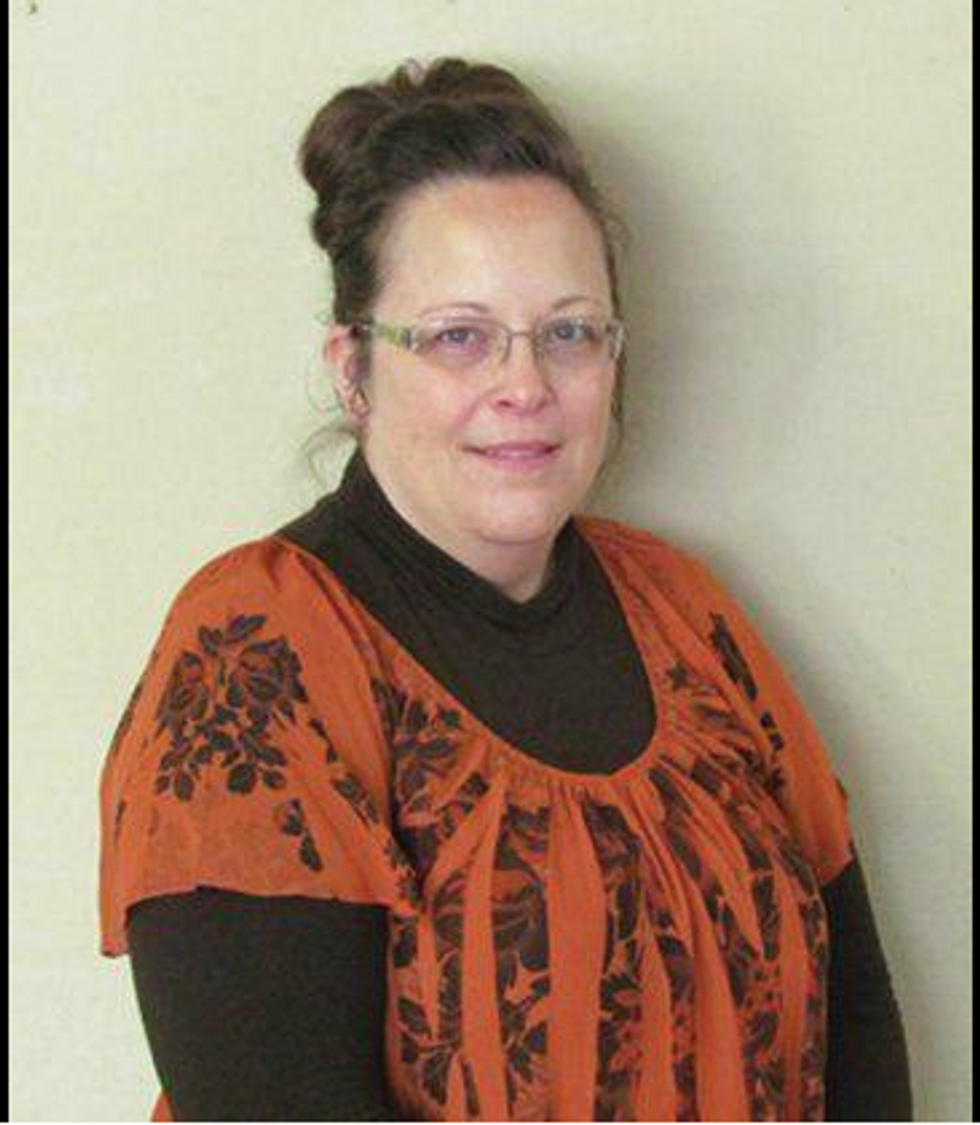 Rowan County Clerk Kim Davis (Image via Twitter)
The office of Rowan County Clerk Kim Davis turned away gay couple William Smith Jr. and James Yates for the third time on Thursday morning, the Associated Press reported.
The refusal was reportedly rooted in a belief by Davis — a Christian who opposes same-sex unions — that a judge's previous delay grants her office until August 31 to begin issuing licenses.
This is the latest back and forth in Davis' ongoing battle against same-sex marriage legalization, as U.S. District Judge David Bunning initially ordered her to begin issuing marriage licenses to gay couples two weeks ago.
But Bunning subsequently delayed that order until the U.S. 6th Circuit Court of Appeals had the chance to rule on the matter — a development that unfolded on Wednesday.
A request for a stay was denied by the 6th Circuit Court, with the judges writing that it "cannot be defensibly argued" that the clerk can deny licenses following the Supreme Court's gay marriage ruling.
Despite that decision, a deputy clerk reportedly told Smith and Yates that the original delay from Bunning stands until August 31.
"It's just making us want to press more," Yates, who was visibly frustrated by the refusal, told a clerk. "She can't get away with this."
As previously reported, Liberty Counsel attorney Mat Staver, who represents Davis, told the Associated Press that he was disappointed with Wednesday's ruling and would be discussing appeals options with Davis.
The Courier-Journal reported on Thursday morning that Staver would be potentially requesting a stay from Supreme Court Justice Elena Kagan this week, though Kagan — who is assigned the 6th Circuit Court — decided in favor of same-sex marriage earlier this summer, so it is unclear how supportive of Davis' stance she would be.
See video of the latest refusal below:
"The court of appeals did not provide any religious accommodation rights to individuals, which makes little sense because at the end of the day it's individuals that are carrying out the acts of the office," Staver said. "They don't lose their individual constitutional rights just because they are employed in a public office."
As TheBlaze previously reported, an Associated Press-GfK poll conducted between July 9 and July 13 found that 49 percent of Americans favor exemptions for religious local officials who do not wish to issue marriage licenses, though 47 percent believe that these individuals should be mandated to provide licenses.