Glenn Beck originally wanted to raise between one and two million dollars for victims of religious persecution in the Middle East. But on Thursday, he said his new goal is to raise $10 million.
"With $25,000, we buy one family of five. That means with $1 million, we buy 40 families," Beck said on his television program. "We need to raise a lot more than that, and I'd like to suggest this weekend that we raise $10 million to buy families. And then as I've said before, we go down to the border if our government and our State Department won't let these people in."
Beck has suggested flying the refugees to Mexico and then marching alongside them as they cross into the United States.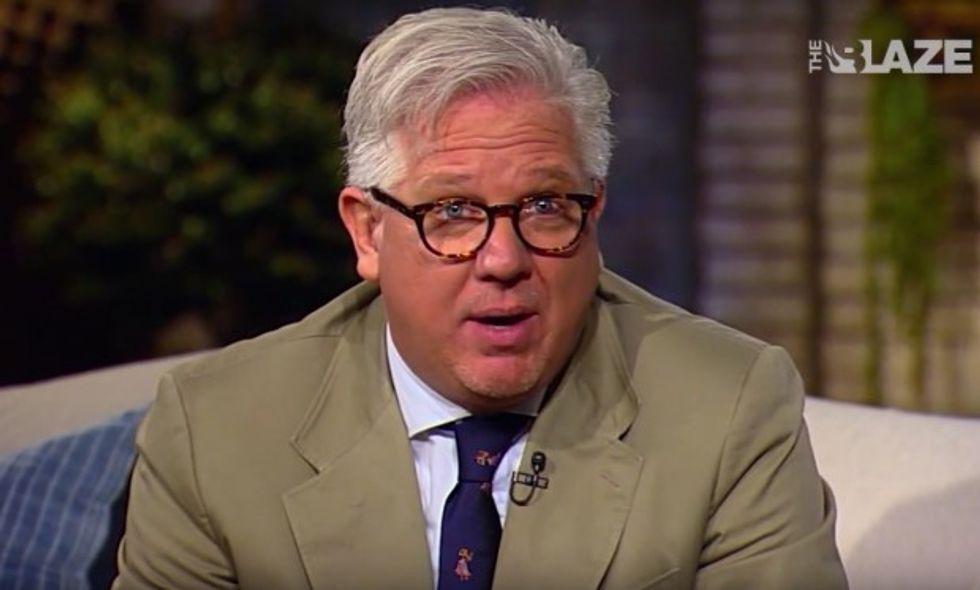 Glenn Beck speaks on his television program August 19, 2015. (Photo: TheBlaze TV)
"We fly them into Mexico and we take them on that big, long bridge that you can walk across right now and say, 'I'm somebody in trouble.' And our Border Control can't stop them," Beck said. "But I doubt we'll ever get to that bridge, because I think just the threat of walking families in will wake this country up."
Beck said the movie "Schindler's List" changed his life, and the scene where Oskar Schindler takes off his ring and asks how many more lives he could've saved if he sold it showed him what is truly important.
"I hoped that we would never come to a time like this, but we have," Beck remarked. "There used to be two million Christians in Syria. There are 400,000 left. We now know we are facing the annihilation of Christians in the Middle East unless we stand."
Beck prayed that the American people "will be able to not repeat the mistakes of World War II, where we turned Jews away and had them face their death at the gas chamber."
[mlbvideo content_id=418330683]
The full episode of The Glenn Beck Program, along with many other live-streaming shows and thousands of hours of on-demand content, is available on just about any digital device. Click here to watch every Glenn Beck episode from the past 30 days for just $1!