Glenn Beck shared on Facebook Wednesday evening the message Donald Trump's team sent back when his staff reached out to the presidential candidate asking for an interview.
"Our office spoke to Donald Trumps office today and invited him on," Beck wrote in a late-night post. "He sent the message back that he doesn't deal with underlings and that I wanted him on I would have to call him myself."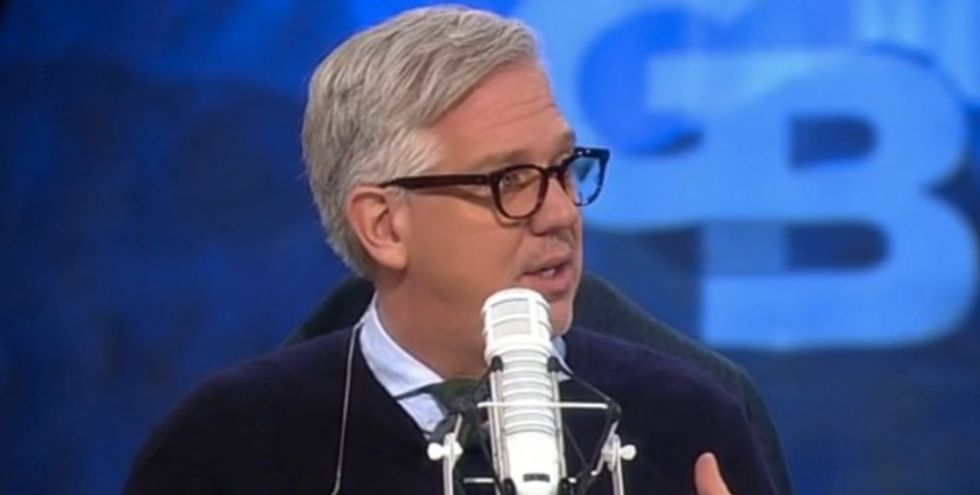 Glenn Beck speaks on his radio program (Photo: TheBlaze TV)
"That is a first," Beck continued. "But he is the king right now. My staff thought I would say no but I don't have an ego with these things. I will be calling him next week and seeing if we can get him on the air."
"If not that is fine, but there are a few things that I think he would like to talk about policy wise," he added.
Beck said that if Trump "wants a pound of flesh privately that is fine," but noted he stood by his questions and had "no problem taking the heat" for what he believes in.
"I know he feels the same way," Beck wrote. "An open and honest exchange on how we feel will be refreshing."
Beck said that he looked forward to calling Trump next week and will let his audience know what happens.
The conservative talk-show host has been critical of Trump in recent weeks, questioning his authenticity as a conservative. Fox News host Sean Hannity had suggested earlier this month that Beck invite him on his program for an interview.
—
Follow the author of this story on Twitter and Facebook: