An internal affairs investigation has been launched after a Chicago officer was caught on video telling two black men that "Mike Brown deserved it."
In a short video posted on YouTube, two police officers are seen seemingly discussing allegations of racial profiling with the man when things get heated.
"It's all black people that live here, so I got no choice but to f***ing pull over black people. You don't like it? Move," the cop said. "Sit around and bitch, I don't give a f***."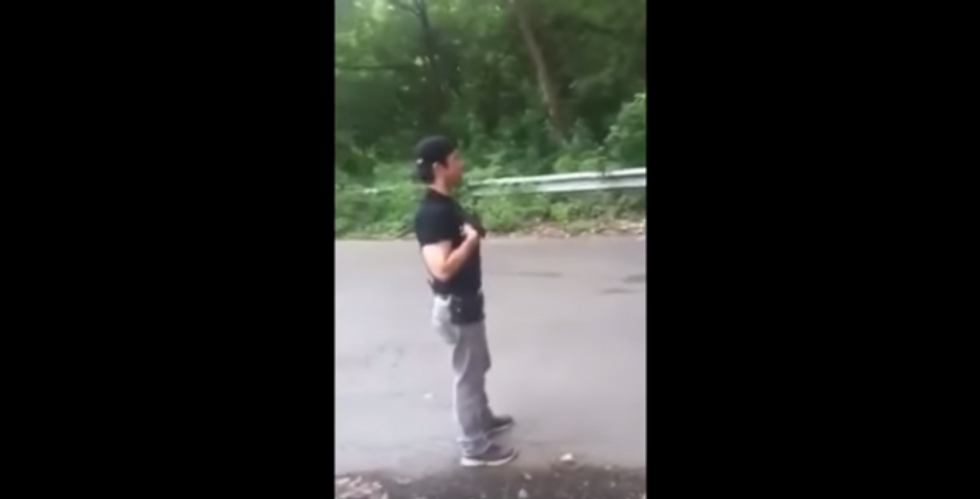 (YouTube)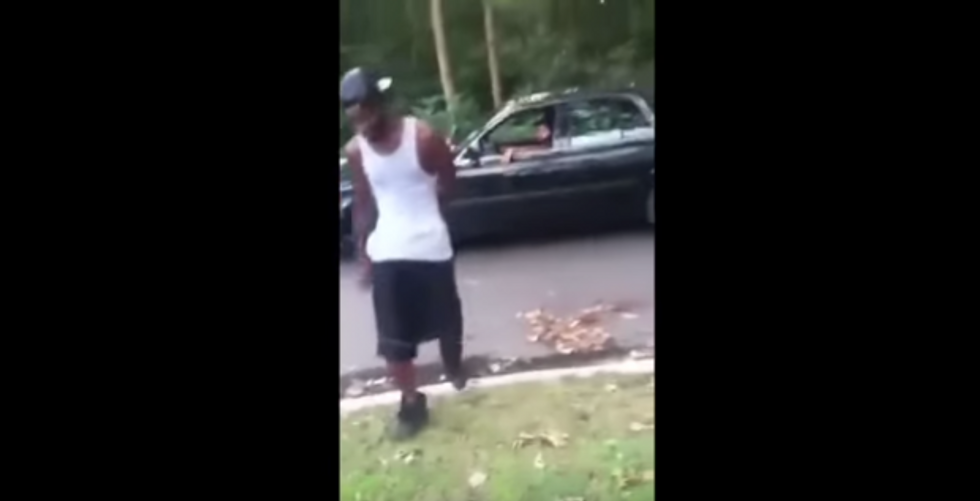 (YouTube)
The officer also added, "If you think a camera's going to make a difference to me in what the f*** I say, think again."
That's when one of the black men involved in the verbal exchange brought up Mike Brown, who was fatally shot by a police officer in Ferguson, Missouri.
"We don't trust y'all. You heard about Mike Brown, though," the man behind the camera said.
"Mike Brown deserved it. He got what he had coming to him," the officer shot back.
The man behind the camera then replied, "Mike Brown should have shot his ass in his face."
Watch the video here (Warning: Strong language):
Police spokesman Anthony Gugliemi told CBS Chicago that the "comments in this video are troubling and do not represent the views of this department." The officer remains under investigation.
However, officers also told the news outlet off-camera how they really feel about these types of confrontations:
"Everybody wants a confrontation," a veteran black officer told us. "It's almost a game to challenge police to see how far you can go. If it goes too far, it's like the ghetto lottery – 'I'm going to sue.'"

Another officer said some cops are now less aggressive in fighting crime.

"You don't respond sometimes because you may get hurt or accused of doing something you never did," an officer said.
Read the full report here.
(H/T: Mediaite)
---