The end of a 15-mile joyride caught on a Minnesota State Patrol trooper's dashcam ended with an unlikely suspect hopping out of the driver's seat.
A pajama-wearing 8-year-old boy took the car out with his younger foster siblings earlier this year and the state patrol this week released the dashcam video.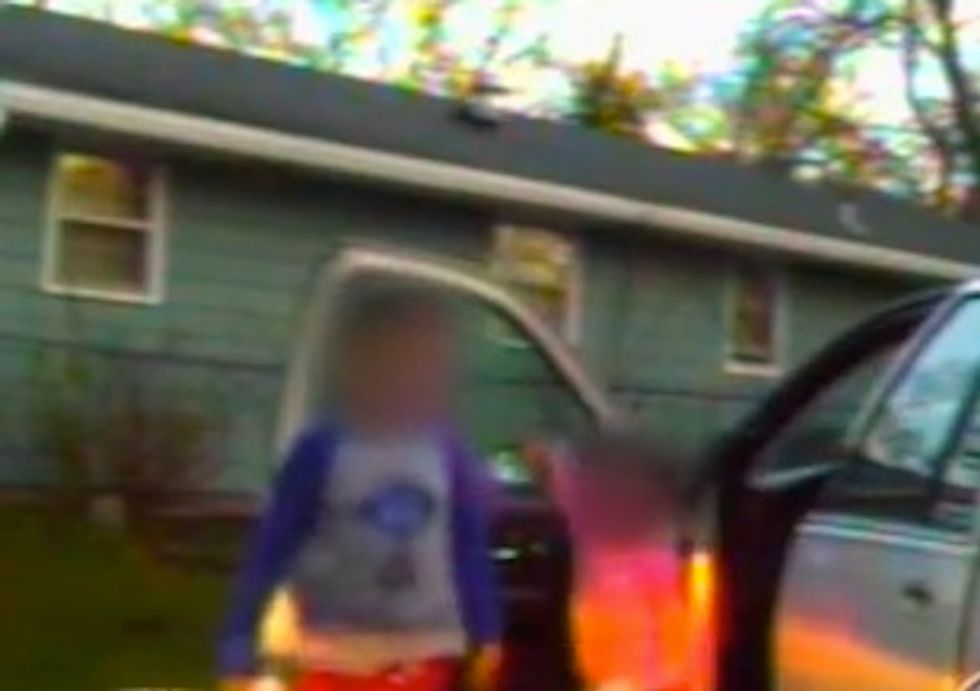 Image source: Minnesota State Patrol via AP
The footage shows some of the pursuit of the white vehicle. The boy turned into a driveway, accidentally reversing into the trooper's cruiser before pulling forward again, somewhat on the grass, and putting the vehicle in park.
The trooper with a flashlight in hand peered through the driver's side window and opened the door.
The young boy eventually got out and brought with him a backpack and a white plastic trash bag. The younger children, age 3 and 5, followed him.
Watch the footage:
Jesse Quam, one of the drivers who spotted the boy on a joyride in late April and called 911, told KARE-TV at the time that the boy "looked scared" while driving with what looked like "a ship's wheel in his hand."
State patrol said at the time that none of the children were wearing seat belts and would not give further details as to why they might have been on the road early that morning.
According to WCCO-TV, the children were safely returned to their foster parents, who had also called 911 to report them missing that morning.