Sacramento police called it "almost unprecedented."
A pair of armed men broadcasted live their hunt for another man who might have been with one of their girlfriends — and they used the social media app Periscope to carry it out as their followers watched things unfold, KMAX-TV reported.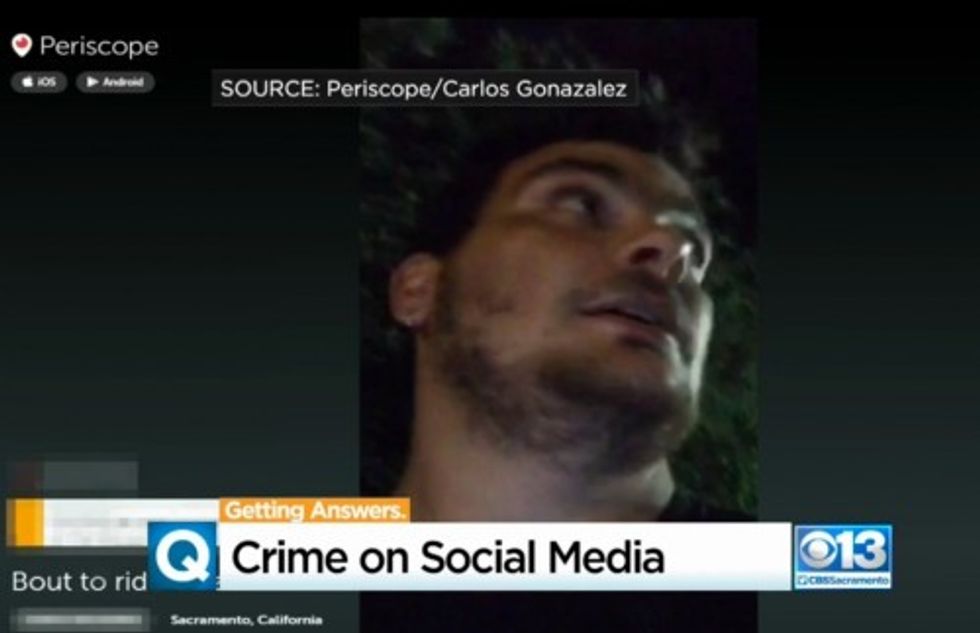 Image source: KMAX-TV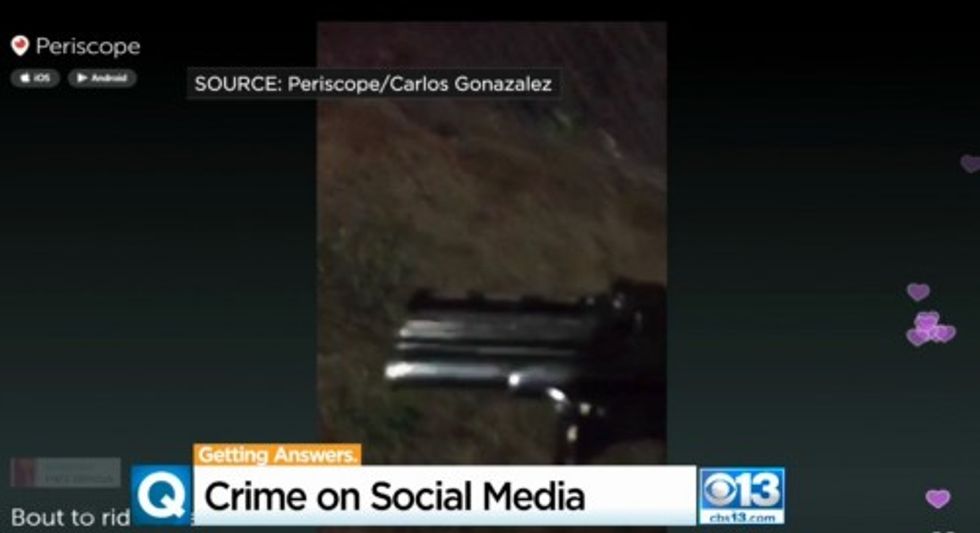 Image source: KMAX-TV
Police said 28-year-old Damon Batson and the cameraman, 25-year-old Carlos Gonzalez, were on live for about an hour looking for the alleged offending party.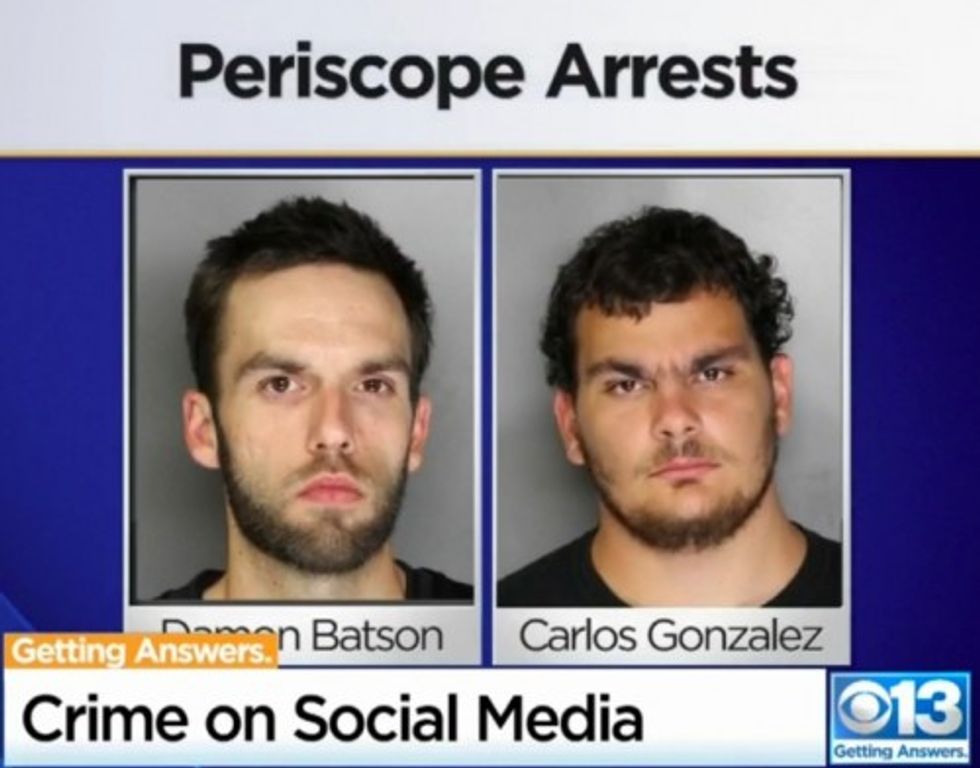 Image source: KMAX-TV
"If I didn't think I would get in trouble with the law ... I would Periscope everything," Gonzalez declared on the clip.
Viewers issued "likes" with hearts and commented live, spurring on the pair — one follower asked Gonzalez to prove the gun was real, and shortly after the weapon was fired, KMAX added. Their supposed target apparently wasn't found.
"We're very fortunate that it ended this way, that no one got hurt," Sergeant Doug Morse told the station, adding that "it's not something we see every day."
Police reviewed a copy of the Periscope broadcast Wednesday night, identified Batson and Gonzalez — who also displayed what appeared to be marijuana plants in the broadcast — and then took the pair into custody.
Social-media expert Julie Gallaher told KMAX that social media can skew users' desires to be famous.
"Recognition is a basic human desire that everyone has, but some people have it more than others," she told the station.
And certainly not all those desires lead to good outcomes, as this week's deadly on-air shootings of a Virginia TV reporter and cameraman demonstrated.
"If someone has evil intent, it's just as easy for them to use the platforms as people that are good," she added to KMAX.
The two suspects face multiple charges, the station reported, but police haven't found the individual they allegedly were hunting.
—
Follow Dave Urbanski (@DaveVUrbanski) on Twitter