PHOENIX (AP) -- A woman accused of drowning her 2-year-old twin sons told police she did it because nobody loved them or her, according to a court document released Monday.
Mireya Alejandra Lopez, 22, was arrested Sunday at a home in the Phoenix suburb of Avondale. A judge on Monday ordered her jailed on two counts of first-degree murder and one count of attempted murder, with bail set at $2 million.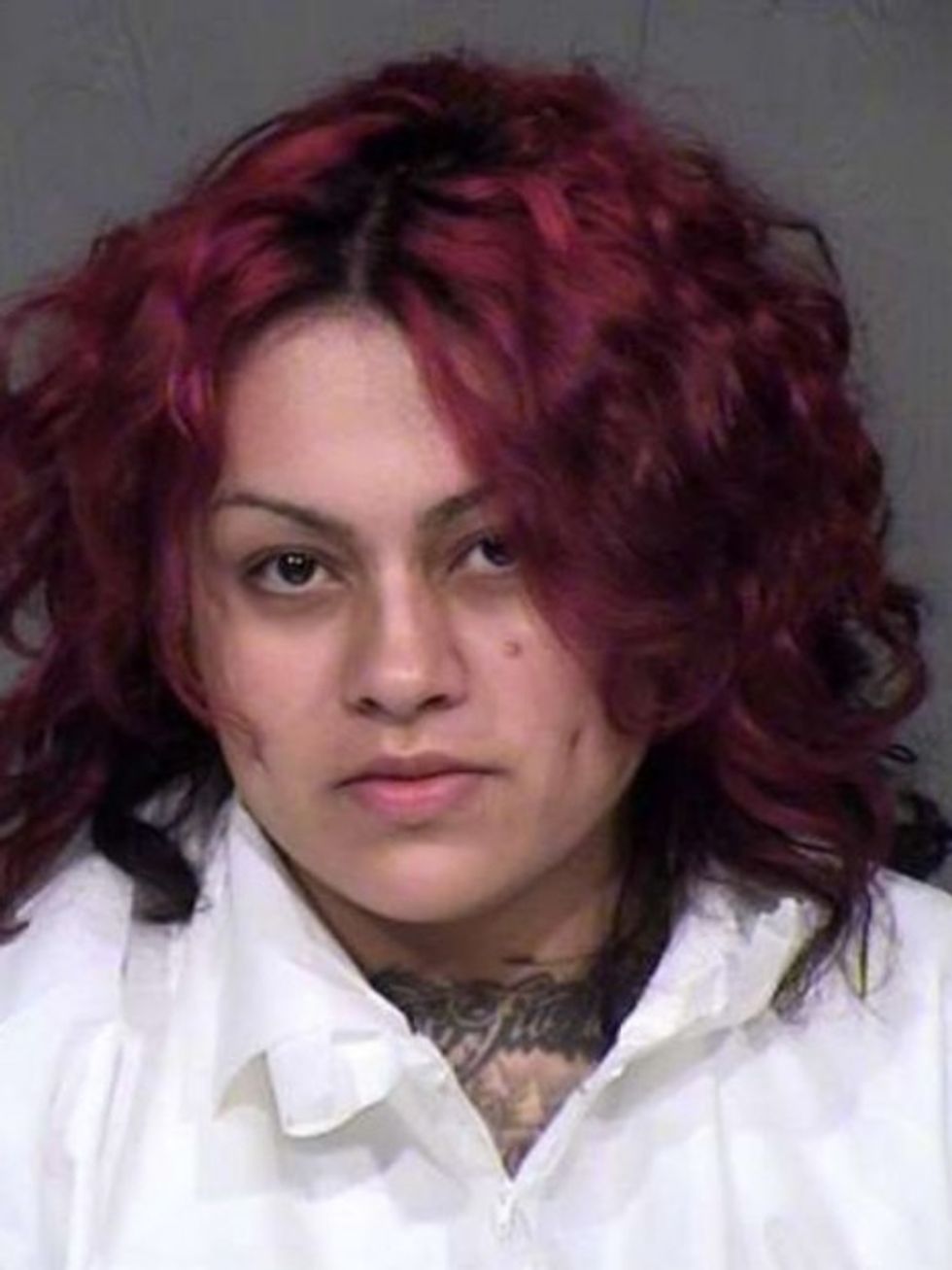 Image source: Maricopa County Sheriff's Office
In addition to being accused of killing her sons by holding them underwater in a bathtub, Lopez is accused of trying to drown a 3-year-old boy identified as her stepbrother.
According to a police probable cause statement released after Lopez made an initial court appearance, she told investigators she killed her sons because nobody loved them or her, and she didn't want her sons to grow up living a difficult life.
The statement also said Lopez stated she takes medication for mental health conditions.
Lopez's mother discovered the twins' naked bodies in a bedroom. She initially thought they were sleeping but then realized they weren't breathing, the police statement said.
The grandmother yelled for help and began life-saving measures on the twins before hearing Lopez in the bathroom, where she saw Lopez holding down the third boy in the bathtub, according to the statement.
The grandmother "had to physically grab (the third boy) away from Ms. Lopez and pick him up to safety," the statement said.
It wasn't immediately clear whether Lopez has an attorney who could be reached for comment.